Thank you, Naturally Plus.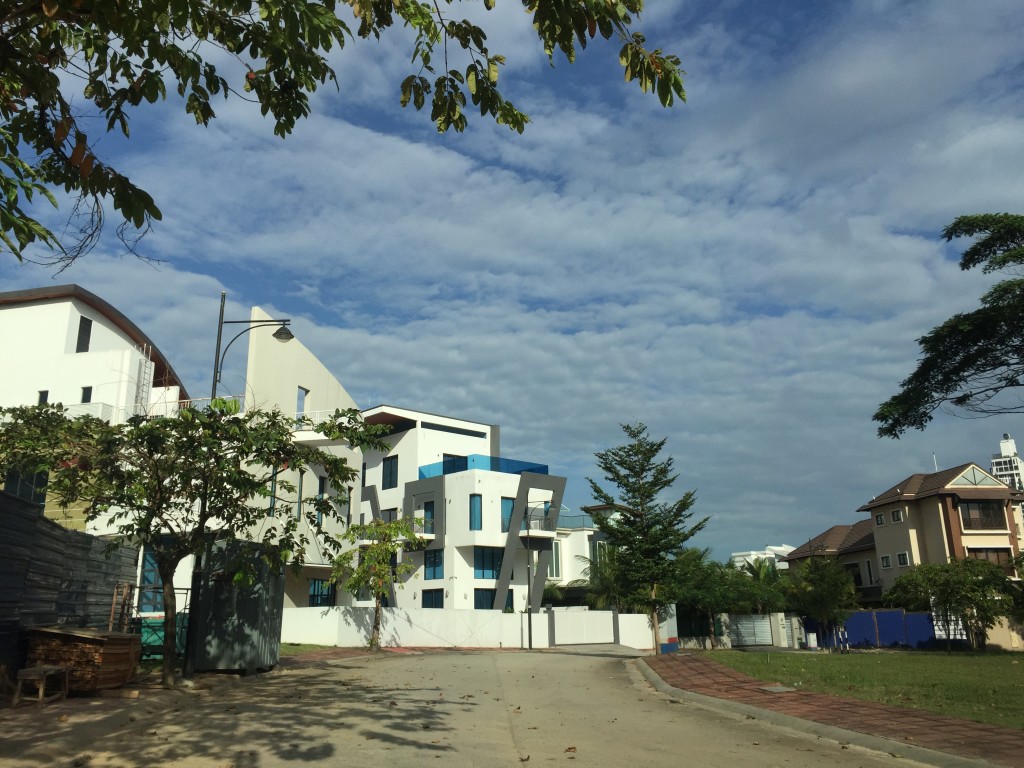 Thank you for making life so amazing beyond expectation. Every day I look up at the skies and I am thankful.
I never ever thought I could afford a yacht but now I can. Like what??? Only my Dad could afford a yacht after being years in business. Me? I've been in business for less than 1.5 years. 15 months to be exact. Hard work really does pay off coupled with a good business system and a good support team behind you. When you have people who will back you up from Z to A, life is set. I love my life. Really!!!
And no, I won't be buying a yacht anytime soon – LOL! I have bigger work to do. It costs RM30,000 on average monthly to maintain a yacht. We used to have one.
Because of Naturally Plus, I can now:-
1. Have the complete freedom to bless the poor and more unfortunate souls with money or products. If they need either, I can. And hello, before you start sending all your charity cases to me, I must stress that I am extremely selective. It is my money and I get to choose who I want to give it to. Thank you. This gives me the absolute BIGGEST satisfaction in all of my life. People are always saying no, no, no. I cannot accept this. But yes, they can. It is all about passing it on. It is not about me helping them. It is their karma. What goes around comes around. If the force wills me to give to any particular person, it is because that person deserves it and thereafter, that person will continue this chain of love and will give to someone else more needy when they can. We are all needy at different times of our lives so who is to say? This is my calling. My purpose in life. And the reason I need to share this here is so that you TOO can join me in my crusade of creating a million smiles. Call me if you are interested (012-2333840). I am serious. I will help get you to where I am. Everyone can do this if only they gave themselves a chance. I KNOW how to get you there. It is only a matter of whether YOU want to or not. Some people deny themselves the right to succeed. That is not my problem. But if you are really keen on the bigger picture and want to contribute to the world, join me. Please. We welcome more people with hearts of gold.
2. I can treat all my friends and help them with their own financial statuses. How? Firstly by helping them build their own businesses, and secondly, if I pay for things most times, then they get to save more money for their own families. Every little bit counts, right? I know the ones who will take advantage and the ones who will not, so don't worry. I've been in this world long enough. And treating friends makes me happy.
3. Walk into any shop and buy anything I want without having to think or worry at the price tag. It's a case of….oh, I cannot choose which colour to get. Just get them all!!! Or if my kids like a certain book series or movie series, just get them all. No limits. Lucky or what? But seriously, we are trying to stay away from shopping of any sort as much as possible as we already have so much stuff!
4. HOLIDAYS!!! Yes, with money, we can plan lots of holidays. In fact, I have just marked out my 2016 calendar with a year full of holidays and it is full already!!! It doesn't even matter if the Hubs gets sacked from work because he takes too much leave for holidays because I can afford to maintain our lifestyle now without him working. Why doesn't he just quit working then? I don't know. We haven't even discussed it! But yeah, can you believe it? That is the kind of freedom that one gets when they venture into the Naturally Plus Business with me. I love it. Did I say I love it?
5. Make people on the streets happy. I love shocking people and giving anonymously. It's like can you imagine, one day a stranger comes up to you and gives you an envelope of money. The amount in it would be relative. For a beggar on the street, RM100 is a big thing. For a middle class Manager, RM1,000 is a blessing. For some, more. For some, any amount. But to just receive it out of the blue, is nice. People have given me so much before. It is my turn to give back. I remember once, an Indonesian lady started scolding me for giving her RM100. She asked me what I wanted. I said nothing! And quickly walked away. She kept staring at me thereafter – LOL!
6. I no longer have to worry about my children's education and future, our retirement. Money is continuously flowing in. Passive income. You just cannot imagine the peace of mind it gives you when you no longer have to worry about money. And all because I took that leap of faith and made a decision that I was going to do this. How many people are willing to get out of their comfort zones to learn the tricks of the trade? This is not a get rich quick scheme. It requires work. And I have worked hard. I totally deserve what I have worked for. All I am saying is you can do it too. I have set up everything for you. When I first started, I had nothing. But now, anyone who joins me, it is THAT much easier.
Ultimately, it is YOUR decision. Whether you join me or not, is your choice. I have a huge team. Please check with me first if the person you are talking to is indeed from my team because everyone is using my name to say they are from my team too.
Thank you again, Naturally Plus. And thank you to my family, who have supported me 500% in this incredible journey.
We are all WINNING TOGETHER in this beautiful journey.
**************************************************************************
Who is Mamapumpkin?
Mamapumpkin spent 7 years in London committing crimes to gain her Bartlett BSc in Architecture. She spent 7 years as a Stay At Home Mom raising her children as documented in this Mamapumpkin blog since over 10 years ago and thereafter returned to the Corporate World stronger than ever. Her last job as Country Director of a British Railway Signalling organisation saw her getting ill with an aortal and mitral heart valve regurgitation and early stage cancer. Through her journey from working to not working to working again, she sets out to prove to all women that they can do anything and everything that they set out to do; as long as they have that fire of desire burning within and the drive to work hard. Even better with oodles of love, passion and integrity.
Despite being ill, she has grown a network marketing business from very little knowledge and experience in the otherwise infamously known MLM (Multi-Level Marketing) industry, racing from an income of ZERO to RM 100,000 monthly in merely 2 years. She is a firm believer of the MLM business model but realises the pitfalls too and understands how and why the majority of people would shy away (or zoom far away) from any MLM business.
She is now pondering the title of her new book, From Zero to 100,000 RM monthly in 2 years and has a sequel in the pipeline with the aim of helping real professionals succeed in the World of MLM. Always the giver, Mamapumpkin has supported orphans for over 30 years and has now extended her care to the sick, single mothers, and even struggling families. She believes that with the MLM business model, we can all have a life of our own desires to enable real contribution into the world.
A beautiful life without limits.
Mamapumpkin currently manages the
Homeschooling Hub Malaysia on Facebook
. She also runs
Working Women Malaysia
(not THAT kind of Working Women!),
Mamapumpkin - Creating A Life of Abundance
, and Funky Moms on Facebook to offer REAL support to all women who want career and life success. She is a living testimony that women really can have a lot. Being financially free has enabled her to travel the world anytime anywhere doing anything, and she spends most of her day to day with her children, reading and supporting other women.
For enquiries, please contact her at mamapumpkin at gmail dot com or WhatsApp her at +6012-2333840
Show your support and spread the love!