Well, my T2 is. She loves soups and soft foods because she doesn't have to chew!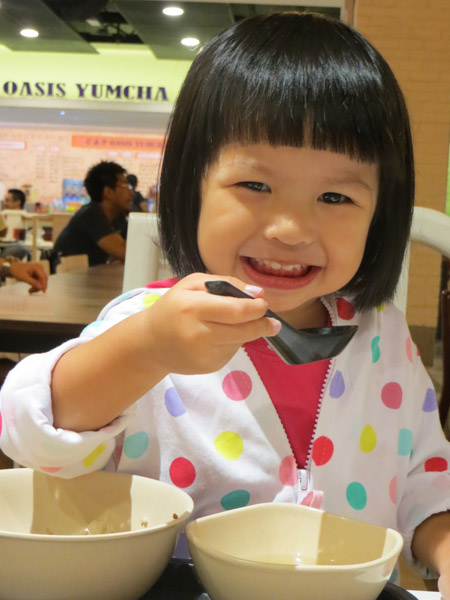 She just turned three years old so what do you expect? At three, they're too busy to do anything else except PLAY!!! Go to the toilet for a wee? Forget it. Eat? Only when I'm starving or when it's a cup cake. Otherwise, let's get this over and done with quick, Mama!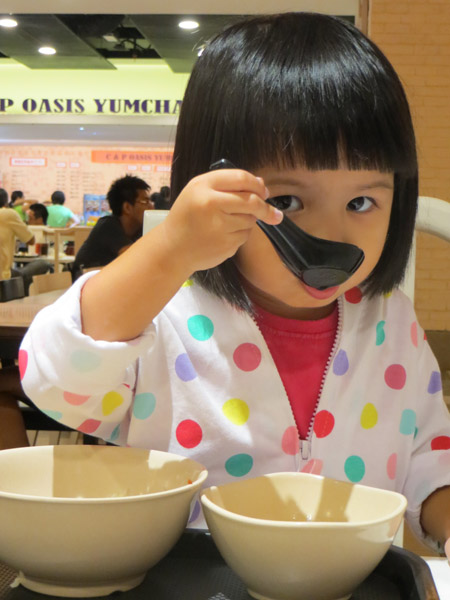 Will you STOP taking my photo now!!!!???