How many of you actually bring toddlers or young children to Church? I don't because it's too much hassle and pain. I reckon God will understand. But when one of our family members got married recently, we had no choice but to bring our little minx. It was her first Church experience and she was hell bored.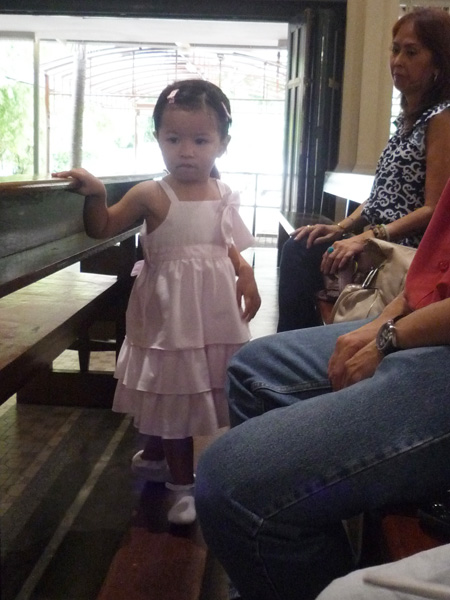 She walked up and down the church chairs and started laying out the wedding programmes all in a row……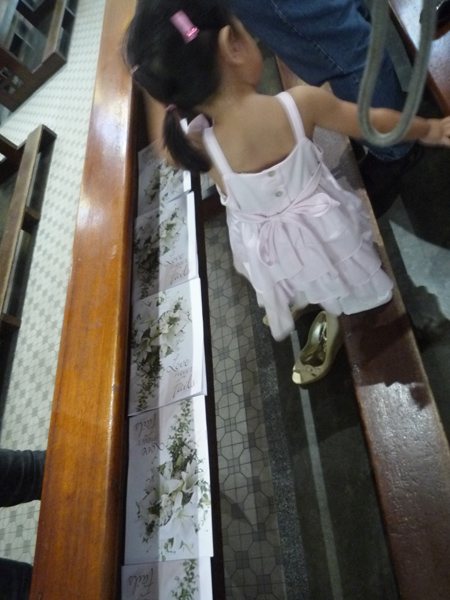 Then she started folding them to make origami……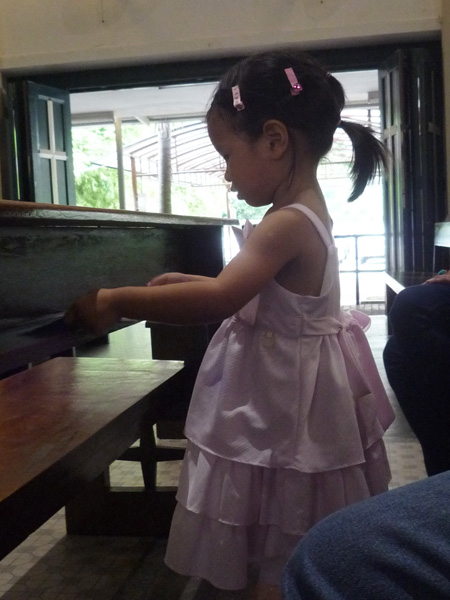 After drawing for a bit, the noise and whining started. Yish. No kids at church for us!