We all trust our Doctors but have you heard the Secrets of the Multi-Billion Dollar Drug Industry? Those (sometimes) smiley faced professionals with intelligence from the medical field who help us from our sufferings? Whenever we are unwell, we almost always listen to the doctors and assume they are infallible. Agree?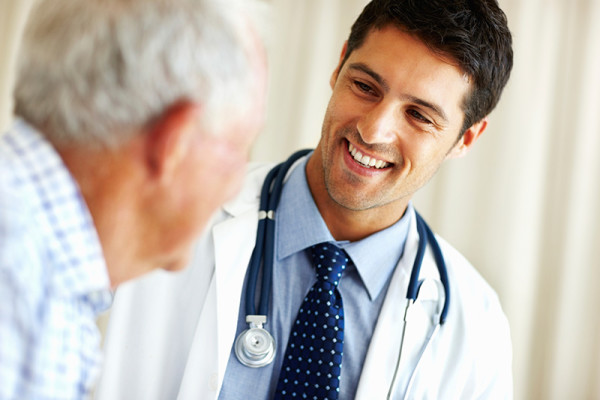 Hold on. Back up a minute.
No matter how cute your Doctor is, please do consider the secrets of the multi-billion dollar drug industry before you blindly follow your Doctor's orders. Many women have a weakness with this. Think Grey's Anatomy.
When we aren't sick however, rationale kicks in. When I see the phrase Secrets of the Multi-Billion Dollar Drug Industry, I do wonder………so I do my research. As always.
Doctors are human beings too, individuals like the rest of us, and possibly as imperfect as some of us are. We have both Good Doctors and we have Bad Doctors. I have certainly had my fair share of Doctors so feel confident to speak of them as I have been visiting Doctors since I was a child from England to Malaysia.
It is necessary that we educate ourselves with some basic knowledge pertaining to Doctors and the entire Medical Industry so that we can have meaningful conversations with our Doctors on top of being able to choose the right Doctor. After all, this is our own health we are talking about. And after learning some of the secrets of the multi-billion dollar drug industry, you should be better informed in your decisions when it comes to caring for your own health.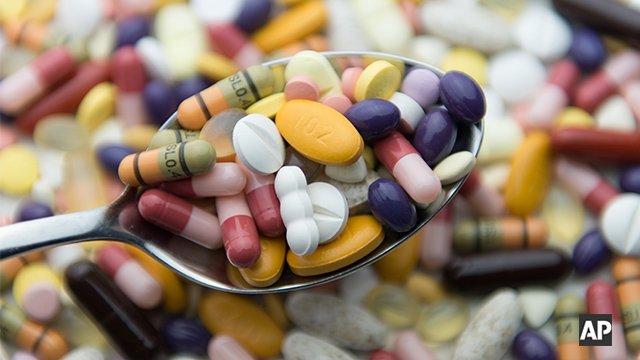 The sad truth is that we need to be more careful about our health because of corporations that are willing to do ANYTHING to make profit including offering bribes to the less professional members of the medical profession.
Do you think this is an urban myth?
Look at the following drug scandals of the world:-
From a study at Harvard University: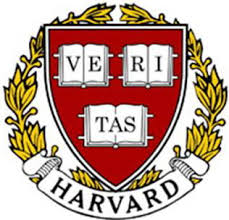 * Today, drug firms fund and supervise clinical trials to evaluate drug safety and effectiveness. Their incentive to obtain authorization to market drugs and to promote their use once on the market, can bias the clinical trial design, oversight, conclusions, and reports. What options exist to eliminate this bias?
* The income of drug firms, their key executives, and drug retailers rise as drug sales increase, even if drugs are prescribed for unapproved uses and/or are used inappropriately. This incentive even encourages the illegal promotion of unapproved drug use. What financial and legal changes could create incentives for drug firms to encourage appropriate drug use and to identify and report problems with drug safety?
* To promote research and development, patent laws protect drug firms from competition and tax subsidies increase their profits. These incentives, however, are not directed to particular kinds of patents (such as new molecular entities) or particular kinds of research, or the development of new therapies and so may not effectively stimulate activities that policymakers seek. What changes could direct such incentives more appropriately?
* Drug firms provide substantial discretionary funding for important medical activities such as continuing medical education, medical research, medical journals, and professional medical societies. Pharmaceutical firm funding, however, can compromise these activities and bias their direction. How might changes in the control or direction of funding reduce or eliminate these risks?
As a parent, children are our greatest gifts.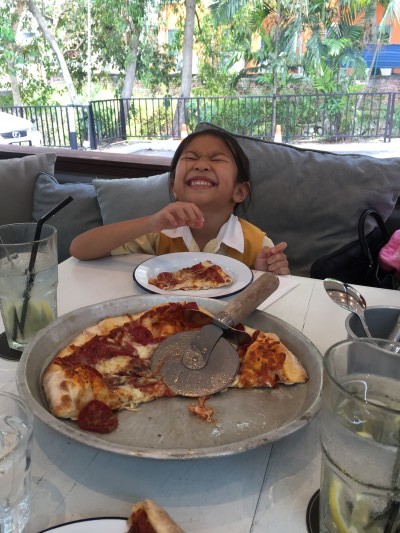 How would you feel if someone targets your child for profit?
Extracts from a news article in The Guardian below:
* The pharmaceutical group GlaxoSmithKline has been fined $3bn (£1.9bn) after admitting bribing doctors and encouraging the prescription of unsuitable antidepressants to children. Glaxo is also expected to admit failing to report safety problems with the diabetes drug Avandia in a district court in Boston on Thursday.
* Psychiatrists and their partners were flown to five-star hotels on all-expenses-paid trips where speakers, paid up to $2,500 to attend, gave presentations on the drugs. They could enjoy diving, golf, fishing and other extra activities arranged by the company.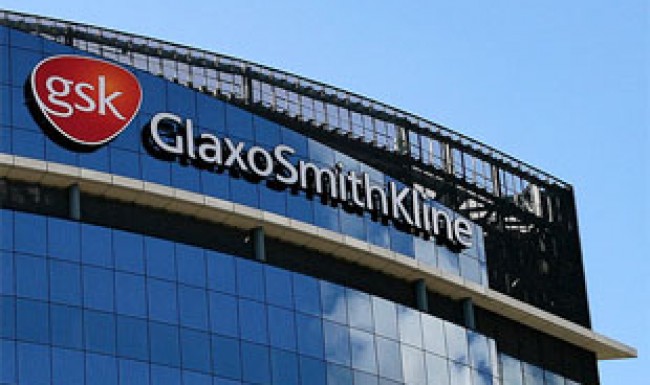 * GSK also paid for articles on its drugs to appear in medical journals and 'independent' doctors were hired by the company to promote the treatments according to court documents.
* GSK also published an article in a medical journal that mis-stated the drug's safety for children, despite the journal asking several times to change the wording.
This happens internationally and I assure you it happens too in Malaysia.
Taken from Harvard University:
* Few people know that new prescription drugs have a 1 in 5 chance of causing serious reactions after they have been approved. Expert physicians recommend not taking new drugs for at least five years unless patients have first tried better established options, and have the need to do so.
* Few know that systematic reviews of hospital charts found that even properly prescribed drugs (apart from mistakes with prescriptions, overdosing, or self-prescribing) cause 1.9 million hospitalizations a year. Another 840,000 hospitalized patients were given drugs that caused serious adverse reactions for a total of 2.74 million serious adverse drug reactions. About 128,000 people die from drugs prescribed to them.
Tell me that is not scary? Those figures could include your own child. Or husband. Or mother. Or brother. I am not kidding.
* This makes prescription drugs a major health risk, ranking 4th with stroke as a leading cause of death.
Source – Corruption in Pharmaceuticals
Hidden secrets of Pharmaceuticals
A Report in BusinessWeek stated :
* Pfizer (PFE) will pay a record $2.3 billion fine and plead guilty to one felony count to settle federal criminal and civil charges that it illegally promoted its Bextra painkiller and other drugs. The fine had been first reported back in January, but Justice Dept. officials disclosed details of the settlement on Sept. 2 in a splashy news conference that served as a pointed warning to other drug companies that it plans to come down hard on the industry for fraudulent marketing.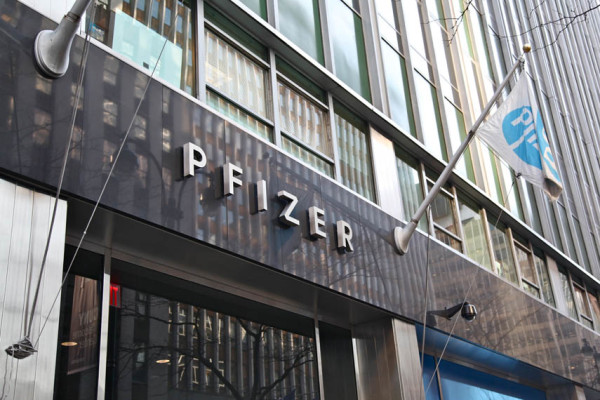 * Government attorneys noted this is actually the fourth settlement with Pfizer or one of its subsidiaries since 2002 over illegal marketing, but the fines for those cases totaled only $513 million. Those previous actions, though, factored into the severe penalties levied this time around. "This civil settlement and plea agreement by Pfizer represent yet another example of what penalties will be faced when a pharmaceutical company puts profits ahead of patient health," said Assistant Attorney General Tony West.
The above are just a few secrets of the multi-billion dollar drug industry. If you were really interested in the safety of your own health, you could go on researching……..
Be accountable for your own HEALTH!!! Don't just depend on Doctors.
We have to open our eyes to reality and face the facts that are in front of us no matter how unpalatable. None of us can deny that the medical industry has its problems, just as we cannot deny that it is still a necessity for all of us. Despite these stories, we cannot just say that we wish to avoid all medical treatment to stay safe, as there is always a chance that we will require medical intervention at some point in our lives.
So what then can we do? It basically becomes an issue of risk mitigation. We have the ability to minimise our risks by boosting our health so that the chances of needing medical intervention are reduced significantly. By doing so we minimise our exposure to these issues, which in turn will give us peace of mind. We know we may not be able to avoid it completely, but if there is a chance that we can by taking our health more seriously, why ever not?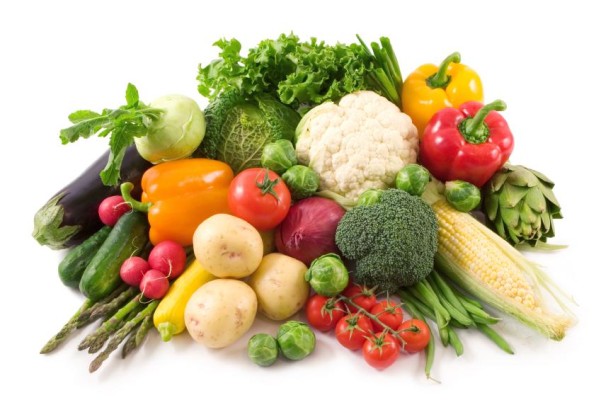 We need to consciously make the right choices for ourselves and our loved ones. Adopting healthy lifestyle habits and choices in our daily lives will make a huge difference in our quality of life and our future.
I personally make this choice because I have young children and want to be as healthy and fit for as long as I can for them. And whilst I am at it, the entire family might as well stay healthy to prevent medical bills and Doctors visits.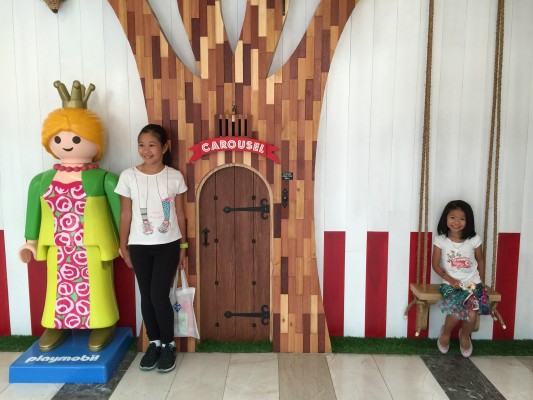 Choosing natural options like Izumio and Super Lutein is a step in the right direction. It is a rewarding journey that will allow us all to enjoy a far better quality of life. Contact me at 012-2333840 if you want to be serious about your health after learning some secrets of the multi-billion dollar drug industry.
Quote Password : Cheebai Farma
**************************************************************************
Who is Mamapumpkin?
Mamapumpkin spent 7 years in London committing crimes to gain her Bartlett BSc in Architecture. She spent 7 years as a Stay At Home Mom raising her children as documented in this Mamapumpkin blog since over 10 years ago and thereafter returned to the Corporate World stronger than ever. Her last job as Country Director of a British Railway Signalling organisation saw her getting ill with an aortal and mitral heart valve regurgitation and early stage cancer. Through her journey from working to not working to working again, she sets out to prove to all women that they can do anything and everything that they set out to do; as long as they have that fire of desire burning within and the drive to work hard. Even better with oodles of love, passion and integrity.
Despite being ill, she has grown a network marketing business from very little knowledge and experience in the otherwise infamously known MLM (Multi-Level Marketing) industry, racing from an income of ZERO to RM 100,000 monthly in merely 2 years. She is a firm believer of the MLM business model but realises the pitfalls too and understands how and why the majority of people would shy away (or zoom far away) from any MLM business.
She is now pondering the title of her new book, From Zero to 100,000 RM monthly in 2 years and has a sequel in the pipeline with the aim of helping real professionals succeed in the World of MLM. Always the giver, Mamapumpkin has supported orphans for over 30 years and has now extended her care to the sick, single mothers, and even struggling families. She believes that with the MLM business model, we can all have a life of our own desires to enable real contribution into the world.
A beautiful life without limits.
Mamapumpkin currently manages the
Homeschooling Hub Malaysia on Facebook
. She also runs
Working Women Malaysia
(not THAT kind of Working Women!),
Mamapumpkin - Creating A Life of Abundance
, and Funky Moms on Facebook to offer REAL support to all women who want career and life success. She is a living testimony that women really can have a lot. Being financially free has enabled her to travel the world anytime anywhere doing anything, and she spends most of her day to day with her children, reading and supporting other women.
For enquiries, please contact her at mamapumpkin at gmail dot com or WhatsApp her at +6012-2333840
Show your support and spread the love!