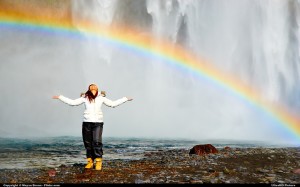 I have a goal. I have a vision. I have a mission. And I will get there with my own hard work. The way it works is, whether you work or don't work, whether you join me or don't join me, I am still going to get my goals achieved.
But the BENEFIT in joining MY team is, since some of us are already very actively doing the business, it means that someone who does FUCK ALL get to gain from our hard work. This doesn't mean you should join us and do fuck all, but it is certainly possible. This is business and everything in business is negotiable. Bring it to my table and I will have a look. Sometimes you just have to give yourself a chance in your life and take a calculated risk.
I have half a dozen of such people below me who are doing fuck all but earning a regular stream of income. They are just plain lucky.
I also have people who have not been able to afford the products but are making real effort to share the availability of the products. I have told them that I will deal with all their referrals, from start to end. If they are able to move some products for me, I would pay them a commission and/or sign their names in for them which means they effectively book a place in the system and have the opportunity to start earning. Depending on their effort in sharing or working with me (I welcome all kinds of help), but as long as I can see that they are hard working and making progress, I will help them to grow their line so that they too earn a regular income in time to come. My mission is to make everyone achieve their financial goals.
Some people took on this option but were lucky enough that the people whom they referred to me signed up for packages straight away! In this instance, I signed them in immediately so that they too had an opportunity to earn once they got a package themselves. Yet, they already have all this bulk of people under them even though they have not bought a package themselves yet! How amazing is that?! I am a fair person and I will truly help everyone succeed (unless you are an ass. I am not obligated to help you succeed, yes? I do it because it gives me joy). But people have to be fair to me too. Don't expect me to help you if you make no effort to share the availability of the products! I understand that some people have no confidence at all to share, but then you must discuss options with me on what you can do then to show me your effort. Even showing up is effort. Contacting me is effort.
The business is very fair and is much easier than you think. You only need to learn up the products and be able to answer any question that is thrown at you; or easier still, just refer everyone to me! Further than that, it is actually up to the rest of the world if they want to improve their health or the health of their parents or not. The products work. For real. They sell themselves. We do not push anyone to buy the products. We only tell others that such a thing exists and these are the facts. If you are interested, here's what the options are. You decide. I will certainly not recommend them to my enemies.
Within 10 months (yes, I have been doing this business for 10 months and even then have taken a month plus of holiday in between) I have grown to over 500 people (of which only a small % was done by me) and last month earned a brand new Hermes J-bag (because I have several accounts and know how to do business!) and mind you, this is not a hit or miss income. It is a consistently growing income. The previous month saw me earning just slightly less than an Hermes J-bag.
I have all these people under me who are believers of the products. Are they that stupid???
The reason that you will not succeed in this business is because of your financial blueprint that has been ingrained in you from your growing up years. You give yourself all sorts of excuses as to why you do not want so much money. You tell yourself this is too hard. You tell yourself you are too busy. You tell yourself that you do not need so much money and are happy where you are.
You have all these FEARS about what people might think of you if you spoke to them about Izumio. Well, I am telling you, you may not even have to. We just have to brainstorm together to see what you are comfortable with as I am such an amazing business partner, I swear.
Change your financial blueprint and you will welcome more money than you have right now because you fucking deserve it!! It is with this kind of unlimited income that will free you from all your financial woes and give you the freedom to choose if you want to do that 40 hour week every week at the office. It is only the people who take action who will succeed in this business.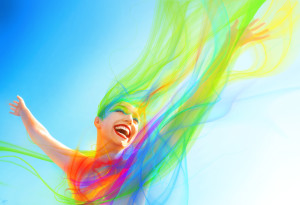 This would mean no longer worrying about sending your kids to the best Ivy League Universities abroad all at one go. It would mean taking a holiday anytime, anywhere without limits. It would mean being able to give back to society in whichever way you choose. It would mean paying off all your debts and having the lifestyle that you want. It would mean having the best options for your sick family members though they shouldn't be sick if they are on Izumio!! And it would mean helping poor children gain an education. There is so much you can do with having financial freedom.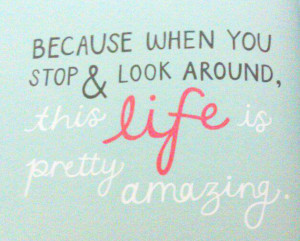 If your financial blueprint is negative, even if you won a few million at the lottery tomorrow, all your money will be gone after a few months or years and that would be it. No matter how much money people give to you or you make, it never stays. And that is why you are where you are.
But if your financial blueprint is positive, you will see that earning RM1 million monthly is actually very real. Someone like Donald Trump has a positive financial blueprint and has lost everything several times over. Yet, he always makes a comeback. If you want to see a change in your income, you need to make a change in your financial blueprint.
THOUGHTS lead to FEELINGS, and FEELINGS lead to ACTIONS, and ACTION gives you your RESULTS.
You need to change your financial thermostat if you want to earn much more. Otherwise, you will follow the conventional route like the rest of the 97% of the world who work for the top 3% of the world.
I have been resting for 10 days in the last week and my money is still increasing. All thanks to my amazing team. What more? It is a meaningful movement. Creating a million smiles.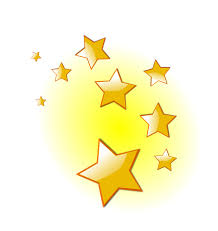 At which point will you give yourselves a real chance in life? Perhaps never? Or right now. My advice is to REACH for the STARS and if you hit the moon, you're more than good.
**********************************************
After 7 years in London committing crimes to gain a Bachelor of Science in Architecture from The Bartlett, Mamapumpkin quit her full time job as the Country Director of a British Railway Signalling organisation in December 2014 due to the diagnosis of her double heart valve (aortal and mitral) regurgitation causing her to be extremely fatigued (insufficient oxygenated blood) and not being able to function as a normal human being. By the Grace of God, she was introduced to Izumio and Super Lutein and her health has rocketed since. She now pledges that it is the best thing that ever happened to her and earns a good living by sharing the benefits of Izumio and Super Lutein to the world.
Mamapumpkin also manages the Homeschooling Hub Malaysia on Facebook. Please LIKE the page and contact her for enquiries. She has just recently started Working Women Malaysia on Facebook to offer support to all women who want career and life success.
For information on Izumio and Super Lutein, please LIKE the Izumio Lutein Malaysia page on Facebook or email her at (mamapumpkin at gmail dot com) and she will be able to respond to all your queries. Or WhatsApp/Call her at 012-2333840.
There is also an Izumio and Super Lutein Resource Centre on Facebook that is strictly for her growing team of customers and medical advisers (yes, there are Doctors in there). This is a place where user sharing is discussed working towards everyone's best health. And of course, you will be guided towards your business success should you wish to do this business, a very viable business.
24. The OPPORTUNITY of a LIFETIME but better still, HEAL THE WORLD!!!
Or do a SEARCH on this blog on the top right hand corner for IZUMIO and you should be able to find anything related to Izumio. Mamapumpkin talks about Izumio everyday. It is her life after her family.
**************************************************************************
Who is Mamapumpkin?
Mamapumpkin spent 7 years in London committing crimes to gain her Bartlett BSc in Architecture. She spent 7 years as a Stay At Home Mom raising her children as documented in this Mamapumpkin blog since over 10 years ago and thereafter returned to the Corporate World stronger than ever. Her last job as Country Director of a British Railway Signalling organisation saw her getting ill with an aortal and mitral heart valve regurgitation and early stage cancer. Through her journey from working to not working to working again, she sets out to prove to all women that they can do anything and everything that they set out to do; as long as they have that fire of desire burning within and the drive to work hard. Even better with oodles of love, passion and integrity.
Despite being ill, she has grown a network marketing business from very little knowledge and experience in the otherwise infamously known MLM (Multi-Level Marketing) industry, racing from an income of ZERO to RM 100,000 monthly in merely 2 years. She is a firm believer of the MLM business model but realises the pitfalls too and understands how and why the majority of people would shy away (or zoom far away) from any MLM business.
She is now pondering the title of her new book, From Zero to 100,000 RM monthly in 2 years and has a sequel in the pipeline with the aim of helping real professionals succeed in the World of MLM. Always the giver, Mamapumpkin has supported orphans for over 30 years and has now extended her care to the sick, single mothers, and even struggling families. She believes that with the MLM business model, we can all have a life of our own desires to enable real contribution into the world.
A beautiful life without limits.
Mamapumpkin currently manages the
Homeschooling Hub Malaysia on Facebook
. She also runs
Working Women Malaysia
(not THAT kind of Working Women!),
Mamapumpkin - Creating A Life of Abundance
, and Funky Moms on Facebook to offer REAL support to all women who want career and life success. She is a living testimony that women really can have a lot. Being financially free has enabled her to travel the world anytime anywhere doing anything, and she spends most of her day to day with her children, reading and supporting other women.
For enquiries, please contact her at mamapumpkin at gmail dot com or WhatsApp her at +6012-2333840
Show your support and spread the love!