Too good not to share is the incredible opportunity with Izumio and Super Lutein – the Naturally Plus Business. Most people want the same things and although some claim they do not like money, fact of the matter is, money is important. It truly is. Health is of course, the pinnacle of life priorities for me but everyone has their own priorities. At the end of the day though, it all returns to the same core principles in life as below. We all want great health, we need to be in line with our spiritual beliefs so that they guide us with good values, we all want family quality time, we all want more time for ourselves to do all the magical things WE want to do, and yes, we all definitely want money. In Naturally Plus, you can get all these principles aligned very strongly.
It is not as easy in any other company, trust me.
How do we do that? Not only how but the way in which we do things are with THE highest levels of integrity. Certainly the company is fabulous and I have met all the top management from Japan and can vouch for their sincerity, sharpness and foresight. They have a 100 year plan for the future and currently the Izumio factory is only operating at half capacity. We are now a global company too having operations in Europe and the USA.
Our track record speaks for itself. Super Lutein was THE ONLY product of Naturally Plus for 8 consecutive years with sales doubling every year. Either the consumers were bloody daft or there was really something to the product. Super Lutein was a STAR product and still is!!! Hello!!! It is a clinically trialled cancer prevention and chronic disease prevention superfood!!! Whenever I say that, some people would say, how dare you claim that? How can you say that the product can do that??? Errr…..because trials have been done for it over the years??? Like when you bring a new pharmaceutical drug into the market, you go through clinical trials to prove that the product is safe and does ABC before introducing it to the market??? Just because YOU are ignorant of the product, don't go slamming the product. Seriously, some people have shit for brains. Again I remind myself what Koji Ikematsu said, they don't know what they don't know……forgive them. The stats are there. The reports are there. If you care enough, then make some time to go through what the products can do for your own health or that of your loved ones.
Not only did they have such tremendous sales growth over the years, they expanded to several Asian countries purely by demand. We now have offices in the following locations and more, as Vietnam and Brunei and Europe have just opened this year too.
For the countries where we do not yet have an office, we have a global hub that can deliver your products to you almost ANYWHERE. If you wanted products in Africa, you just let me know and I will organise the order for you. I currently have customers in Australia, Germany, Switzerland, America, Thailand, Singapore and England. Seriously, do you think a backyard company could have the facilities to support a global business? I have been getting paid thousands every week and the money keeps getting banked into my bank account. I have my own website to track my customers movements and I can see online what income I am getting every week.
What made Naturally Plus such a successful company for the last 16 years? Well, we know that for the first 8, they only sold Super Lutein. For the ageing Japanese Society because the Japs are very health conscious, they designed Super Lutein, a concoction of pure, natural, high quality essence of carotenoids in their original liquid form, added some fish oil and wheatgerm oil and sealed it in a colourless capsule. Super Lutein has 6 top carotenoids that are cancer preventive for the body and 5 essential nutrients to help your body's defence get strong so you can be protected against diseases.
It is also the Rolls Royce of EYE SUPPLEMENTS. Why Super Lutein and not ANY other eye product in the market? Because Super Lutein has FLORAGLO lutein, the purest form of lutein that you can ever get in the world. These are for your eyes and brain and the rest of your body and get absorbed into your viscera organs within 20 minutes. Whenever I have a headache, popping some Super Lutein will get rid of it as soon as it gets absorbed. If you had a sore throat, same thing. MUCH BETTER than popping harmful over the counter tablets that add load to your kidneys and liver and eventually cause you failure in those organs.
Izumio and Super Lutein fight against the bodies damaged cells. Whenever we have free radicals caused by some of the things in the left column below such as eating lousy food and being very stressed, etc. free radicals get produced in our body. The more free radicals we have, the higher our chances are of getting disease. On the right column are just some of the diseases we get when we have an over supply of free radicals in our body. In order to counteract free radicals, we need antioxidants.
I am proud to announce that between Nuskin and Amway users, those who have been consuming our products rank highest in carotenoid antioxidant department within the body. You can also test this with a blood test to see how healthy your blood is as compared to a Nuskin and Amway user. I am not saying that Nuskin and Amway products are bad. Not at all. But they come again in tablet form which is not as good as ours because ours contain absolutely zero additives and fillers. There are other brands such as Usana, Shaklee and so on…..do your research. Try all the products and you will see for yourselves. We have many people from these various companies join us and have pledged that Izumio and Super Lutein are not only better as health products but also offer much better compensation benefits. If you were to compare effort versus reward, we win hands down.
As a power eye product, Super Lutein has been proven to help improve our eyes in the various eye diseases available. In fact, they help in almost ALL eye diseases practically! It only depends on time and dosage and if you follow the recommended guidelines as prescribed by me, you will see the improvements unless you have a very unique pathway that inhibits the absorption of lutein for some reason.
More and more people around the world are having their eyes deteriorate because of the advent of technology and the smartphones and iPads and computers. I kid you not. Kids as young as 6 months get exposed to the screens. DANGER!!!
The lutein in Super Lutein as mentioned earlier, comes from the best sources in the world extracted by Kemin Industries and is the ONLY brand of lutein that Eye Doctors recommend and approve of.
Izumio is Hydrogen infused water in a super large quantity (2.6 million ppt) that is healing towards the body. There are many, many, MANY research papers about the effects of Hydrogen on the body. All you need to do is google failing which, just take the bloody packet of Izumio and go get it tested in a laboratory yourself. Better still, go do your own clinical trial with it. All clinical trials have been performed with Hydrogen and it is proven for improving over 80 diseases. Some people still dare say it's a scam (due to alkaline water and other waters being sold in the market) because again, they are ignorant. I can assure you that Izumio is real. I use it for my health. I absolutely CANNOT live without it. And I have seen how it has brought patients out of ICU within the next day. I have seen how it helps my cancer patients. I have seen it working on SO MANY PEOPLE.
So why would you be interested at all in Izumio and Super Lutein and the Naturally Plus Business model? Knock-Knock, hello? Do you see the Ringgit going anywhere at the moment? Are you aware that top Multinational companies are cutting off thousands of employees? It's not just Malaysia Airlines, yes? It is the big oil companies too and the big banks. Thousands of people will soon be jobless and that is why everyone is holding onto their money tight. There is no room for charity.
But not just that. Have you ever done the calculations of just how much money you would need for retirement? Your childrens' education? Do you want to be working all your life till you are 70? Or 80? Because for the majority of you, what you are making will NOT be enough to sustain the same lifestyle you are now if you consider the inflation rates and the rising costs of living.
One of the ladies at the National Achiever's Congress actually showed us the figures on how much we would need and it was a very realistic financial outline. She was an ex-MNC head who got out in time to run her own business. Her name is Kathlyn Toh. If you do want to grow your money by investing in the global stock market, hook up with her and she will show you how. But if you want to invest in the Izumio and Super Lutein Naturally Plus business, I can show you that the return is between 25-45% annually. And please, you do not have to be a sales man. Get over your fear of being that pushy MLM sales person. This is different. We are professionals here. Do you honestly think an ex-United Nations diplomat would participate in a dodgy pyramid scheme? Which by the way we are NOT.
There are 9 levels of bonuses in the Naturally Plus business and within 9 months, I have achieved a 5 figure income. Is that good? Or is that good? Plus now I do not have to life a finger to have that income keep getting deposited into my bank account. I kid you not. However, why stop at a 5 figure income? Why not go for a 6 figure monthly income? And once I reach my 6 figure income, what's to stop me from going for a 7 figure monthly income?
The bonuses below are in USD and are calculated DAILY. Yes, you can earn from Naturally Plus DAILY though you are paid WEEKLY. It's like earning daily interest from the bank. This is just ONE of the many bonuses that you can earn from in this business. It is truly an amazing business. So very clever the Japanese are. Like fuck!!! I wish I had thought about it instead!!!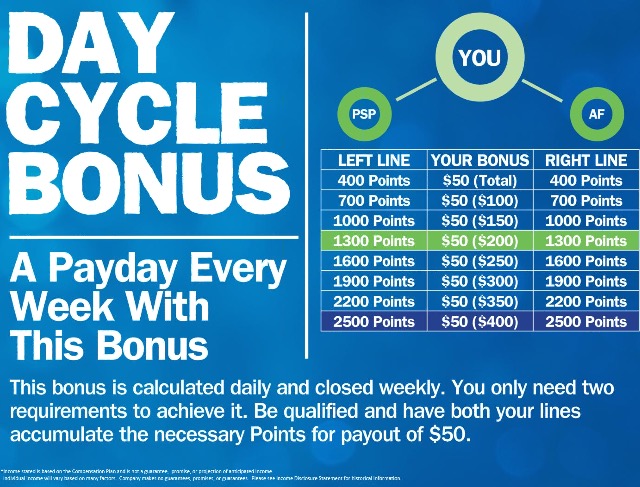 Another beauty apart from the very many bonuses you could earn is the fact that you can open subsidiary accounts. So once you have maximised your earning somewhere, you could continue earning elsewhere. Unlimited income streams, yo!!! The world is your oyster because there is no limit in income!!! We have a Japanese housewife earning something ridiculous like RM10 million every month. But not just that, there are many, many Malaysians even who are earning RM 50-100k monthly with this business. Some are happy with just RM1,000 monthly, some want RM5,000 monthly, some are doing well with RM10,000 monthly. It is entirely up to you where you want to be on the income scale and so very doable. I can sincerely PREACH this because heck, I have DONE IT.
Again, the below figures are in USD.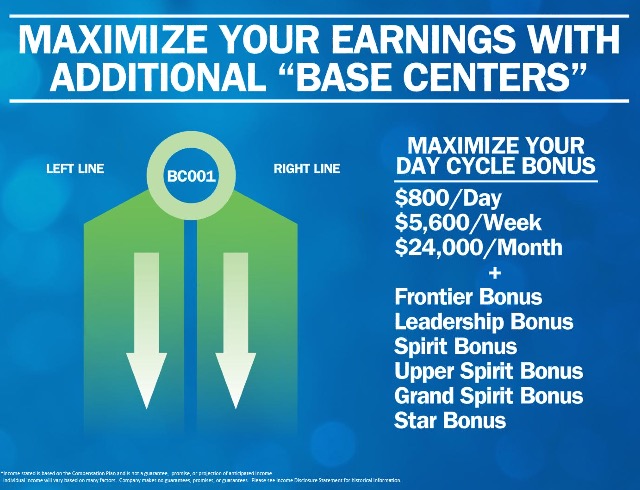 ANYONE can do it and make their way up the Naturally Plus ladder of SUCCESS.
In this business, there is no such thing as impossible.
I will always be grateful to that beautiful lady who introduced these life saving products to me that literally saved my life and with the accompanying business system, my life is now perfect. I now know that my kids can go to Universities in the UK very comfortably despite the high GBP towards the pathetic Ringgit without us having to sweat about living expenses and better still, we can visit them ANYTIME. I have the freedom to help wherever I want and contribute towards making this world a better place.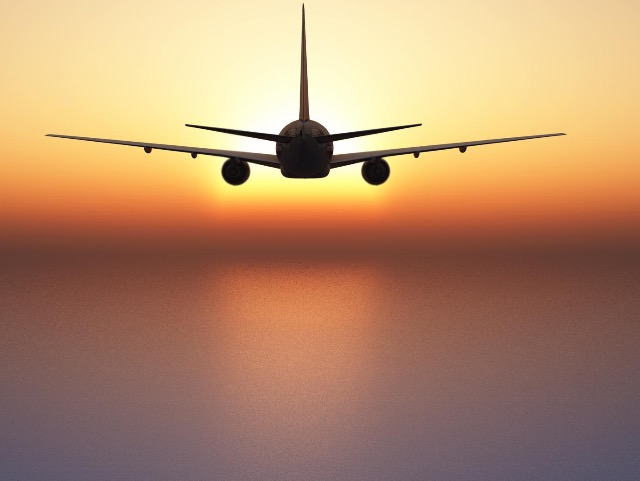 Still think this is a scam? Don't talk to me if this is MLM, some people say. Or, "I cannot sell…."
If you do not even want to know more, it shows your close-mindedness. Something that could have changed your entire life, you have passed on the opportunity. When you assume that this is like any other MLM business, you are completely making an ass of yourself. If you do not believe in it, which is very fair as you have never tried it, then try it! How else would you ever know unless you try?
This is not my loss if you do not want to jump in and seize this amazing opportunity. I am merely telling you about it. What you do with that information is entirely up to you. For those who have seen the opportunity, they are now with me and have no regrets! Hey, everyone is earning an increasing income every month. What is there to complain about??? Their only complaint and mine included is that we wished we had started the business earlier. DAMN!
Yup. Life is damn good.
It is not a business where we spread and tell you the same thing over and over and make money from it. Hello, you actually gain your health from this exercise!!! We are not selling you a lemon but top quality life saving products!!! But I can assure you that every person I know who is consuming the products or doing the business to enable product consumption for life, wishes they had learnt about the products sooner and started taking the products earlier. It may not hit you now but it will some day.
I hear about ladies mocking the products asking if what we say about the products are true on Facebook. I hear about ladies saying if it doesn't have FDA approvals, it ain't for them. I hear so many things!! What other way is there to prove to you that the products work apart from trying it out yourselves? And, ahem. They are FDA approved or will not be selling like super hot cakes in the US of A right this minute. America is booming with Izumio and Super Lutein!!! They have a great business set up in the States. Much better than in Asia!! At the end of the day, one always needs to look within and ask one self, am I truly happy?
What can make me more happy? What can I change in my life that will make my life perfect? Ladies and Gentlemen, this is the vehicle to get you there and it is not as difficult as you think. It is also not a free ride. But everyone can do it. We have professionals in the team. We have Doctors. We have lawyers. We have accountants (heck, one of our accountants are top 10 in the world for Chartered Accountancy Examinations). We have Bankers. We have Medical Specialists. We have someone from the United Nations. Most of all, we have the most compassionate souls who give. We have been donating tens of thousands to the Kelantan flood victims, we have been getting single Moms out of poverty, we have been helping many terminal cancer patients (and others) heal despite them not being able to afford the products, we have been helping so many achieve their happiness whatever happiness means to them.
Don't be so arrogant. If you do not even know what this is all about, don't just brush it off without asking. Who is the real fool then?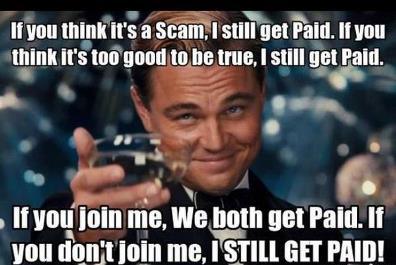 **********************************************
After 7 years in London committing crimes to gain a Bachelor of Science in Architecture from The Bartlett, Mamapumpkin quit her full time job as the Country Director of a British Railway Signalling organisation in December 2014 due to the diagnosis of her double heart valve (aortal and mitral) regurgitation causing her to be extremely fatigued (insufficient oxygenated blood) and not being able to function as a normal human being. By the Grace of God, she was introduced to Izumio and Super Lutein and her health has rocketed since. She now pledges that it is the best thing that ever happened to her and earns a good living by sharing the benefits of Izumio and Super Lutein to the world.
Mamapumpkin also manages the Homeschooling Hub Malaysia on Facebook. Please LIKE the page and contact her for enquiries. She has just recently started Working Women Malaysia on Facebook to offer support to all women who want career and life success.
For information on Izumio and Super Lutein, please LIKE the Izumio Lutein Malaysia page on Facebook or email her at (mamapumpkin at gmail dot com) and she will be able to respond to all your queries. Or WhatsApp/Call her at 012-2333840.
There is also an Izumio and Super Lutein Resource Centre on Facebook that is strictly for her growing team of customers and medical advisers (yes, there are Doctors in there). This is a place where user sharing is discussed working towards everyone's best health. And of course, you will be guided towards your business success should you wish to do the Izumio business, a very viable business.
For more reading on her experience with Izumio and Super Lutein, please click on the following links:-
21. Izumio and Super Lutein – The Naturally Plus Business
1. Izumio and Super Lutein for CANCER
2. Izumio and Super Lutein for Eczema
3. Izumio and Super Lutein heals Diabetes
4. Izumio and Super Lutein heals a Slipped Disc
5. Izumio and Super Lutein for KIDS
6. Izumio and Super Lutein for a Happy Family
7. Izumio and Super Lutein for WOMEN
8. Izumio and Super Lutein for EYES
9. My personal recommendation on Izumi and Super Lutein
10. The Izumio Super Lutein Business
11. My success with the Izumio and Super Lutein Business
12. Izumio and Super Lutein Business Expansion
13. My Earnings for April 2015 from sharing the Availability of Izumio and Super Lutein
14. Izumio and Super Lutein for Glaucoma
15. Izumio and Super Lutein have NOTHING to do with Alkaline Water (now known as active Hydrogen water)
16. It is all about KIZUNA – the bonds of friendship
18. Best Income Opportunity in Malaysia (even higher than a Director of a profitable oil palm plantation and an ex-United Nations Ambassador who are both in this with us)
19. Izumio and Super Lutein for the LUNGS
21. Prevention of Age-Related Macular Degeneration – AMD Eye Disease
22. Best Supplements for Children – Malaysia
23. Healing Prostate Cancer Naturally with Izumio and Super Lutein
24. The OPPORTUNITY of a LIFETIME but better still, HEAL THE WORLD!!!
25. The Naturally Plus Global Business – the BEST business to start
Or do a SEARCH on this blog on the top right hand corner for IZUMIO and you should be able to find anything related to Izumio. Mamapumpkin talks about Izumio everyday. It is her life after her family.
**************************************************************************
Who is Mamapumpkin?
Mamapumpkin spent 7 years in London committing crimes to gain her Bartlett BSc in Architecture. She spent 7 years as a Stay At Home Mom raising her children as documented in this Mamapumpkin blog since over 10 years ago and thereafter returned to the Corporate World stronger than ever. Her last job as Country Director of a British Railway Signalling organisation saw her getting ill with an aortal and mitral heart valve regurgitation and early stage cancer. Through her journey from working to not working to working again, she sets out to prove to all women that they can do anything and everything that they set out to do; as long as they have that fire of desire burning within and the drive to work hard. Even better with oodles of love, passion and integrity.
Despite being ill, she has grown a network marketing business from very little knowledge and experience in the otherwise infamously known MLM (Multi-Level Marketing) industry, racing from an income of ZERO to RM 100,000 monthly in merely 2 years. She is a firm believer of the MLM business model but realises the pitfalls too and understands how and why the majority of people would shy away (or zoom far away) from any MLM business.
She is now pondering the title of her new book, From Zero to 100,000 RM monthly in 2 years and has a sequel in the pipeline with the aim of helping real professionals succeed in the World of MLM. Always the giver, Mamapumpkin has supported orphans for over 30 years and has now extended her care to the sick, single mothers, and even struggling families. She believes that with the MLM business model, we can all have a life of our own desires to enable real contribution into the world.
A beautiful life without limits.
Mamapumpkin currently manages the
Homeschooling Hub Malaysia on Facebook
. She also runs
Working Women Malaysia
(not THAT kind of Working Women!),
Mamapumpkin - Creating A Life of Abundance
, and Funky Moms on Facebook to offer REAL support to all women who want career and life success. She is a living testimony that women really can have a lot. Being financially free has enabled her to travel the world anytime anywhere doing anything, and she spends most of her day to day with her children, reading and supporting other women.
For enquiries, please contact her at mamapumpkin at gmail dot com or WhatsApp her at +6012-2333840
Show your support and spread the love!