Healing prostate cancer with pure high quality hydrogen water and carotenoids sounds too good to be true, doesn't it? Yeah, it sounded like a miracle to me too until several customers of mine actually healed from Prostate Cancer without chemotherapy for real. FOR REAL!!!! Like fuck me!!! Are you serious?
I am totally serious.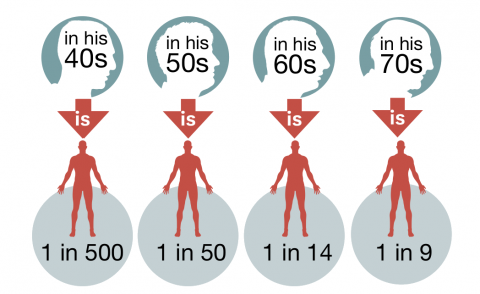 Prostate Cancer is Malaysia's 6th most frequent cancer usually happening in older men and usually amongst the Chinese more so than other races. It is believed that a diet high in fat contributes to a deteriorating prostate however a diet rich in tomatoes does the reverse. Prostate Cancer does not come with symptoms in the early stages and is detected later when the patient experiences some form of pain or discomfort or elevated levels of Prostatic Specific Antigen (or PSA, a product of the prostate inner lining) in the blood.

According to the National Cancer Institute, approximately 14% of men will be diagnosed with prostate cancer at some point during their lifetime, based on 2010-2012 data. In 2012, there was an estimated 2,795,592 men living with prostate cancer in the United States alone.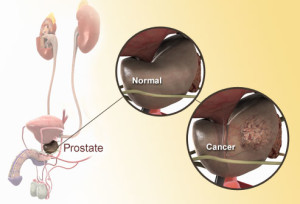 If you have a look at how closely located the prostate gland is to the many organs that a man has, one can only imagine that any cancer in the prostate would spread quite rapidly to the many surrounding organs and worse, the bone. Actually, I do not know if that is worse or not because I'm no oncologist! But it sounds pretty bad!
Thanks to high quality hydrogen water and carotenoids, men can not only PREVENT prostate cancer (the smart thing to do obviously!!!) but actually heal their prostate cancer too if they are so unfortunate to contract it. Usually at an advance stage, patients will have up to 3 years before death.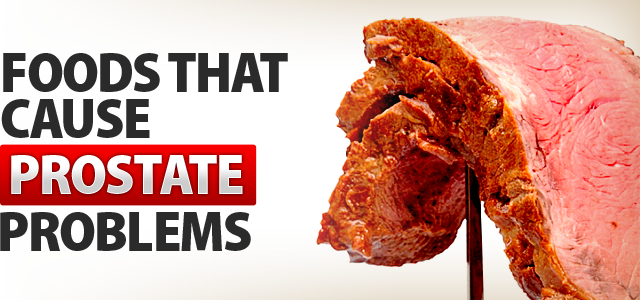 PATIENT 1
We have a 74 year old male customer who suffered from terminal stage 4 prostate cancer. After merely 2 months of consuming high quality hydrogenated water and carotenoids at very high dosage, his cancer marker dropped from 298 to 28. This was last November. Subsequently, his PSA dropped to 8 and then after 8 months, 6. Now he is so healthy that he even returned to work in his plantation. 
His oncologist (University Hospital) was so surprised and wanted to meet the people who recommended him these products. Healing Prostate Cancer naturally without chemotherapy became a reality for him. His dosage was 5 packets of high quality hydrogenated water daily with 15 capsules of high powered fruit and vegetable carotenoids.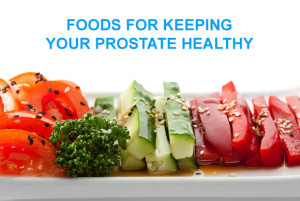 PATIENT 2
Straight from the daughter:
"My dad ( 77 yrs old) was diagnosed with prostrate cancer in March this year with his PSA level at 143. He didn't want to go for further scan so we do not know what stage he is in or where the cancer has spread. The biopsy showed little cancer cells in his prostrate so the doctor 'thinks' that it may have spread to his bones. However he had no symptoms related to prostrate cancer. ..i.e no urination problem, or any pain. One of the reasons he took the blood test was because he had been feeling extreme tiredness. The tiredness caused by cancer is different from our normal tiredness. Tiredness caused by cancer does not go away even after sleep/rest.
He went for hormone injection in March. This hormone injection works by stopping the hormone testosterone from reaching prostate cancer cells because testosterone is like 'fertilizer' for cancer cells. This injection is suppose to help lower the PSA level and also control the cancer cells from spreading but not to heal. After the 1st treatment in March, he became weaker each day due to the side effects of the jab.
2 months after his treatment he was so weak that he thought he will meet his Maker soon. I then decided to get him Izumio and SL.
Fast forward 2 weeks later after IW and SL, he felt better and went to do another blood test. His PSA level dropped from 143 to 12.5. Since it is only 2 weeks after he took the products, we can't really tell if it is due to the products or the hormone injection was working well. Whatever it is, I believed the products did help greatly.
It has been a month now since he consumed IW and SL. He is less tired. More positive and cheerful. He sleeps well. No more bloating or stomach pain. Only still dealing with his tiredness in which certain days are better than other.
Dosage : First 3 days 3 IW 9SL Thereafter till now : 4IW 12SL
Detox symptoms : His detox symptoms started on the 3 rd day consuming the products. Some of his old symptoms came back i.e heart palpitations ( he has leaky valve) , stomach pulling, dizziness and very tired. His current symptoms magnified i.e bloating, stomach pain.
New symptoms : sweating profusely especially in the night ( could also be a side effect of the hormone injection ), feeling heaty and of course loose stools several times a day.
Thank God, that had all calm down from week 3 onwards.
Yesterday, he went for his follow up treatment. The doctor was very pleased with his progress and wanted his PSA to drop further. However he (doctor) is not 'receptive' that the products can really help heal/cure cancer. Gave my dad another jab and told to come back in 3 months time.
Though my dad is not cleared of his cancer yet ( and the doctor doesn't believe it can be cured rather it can be controlled for many years….more like prolonging his life), taking the products has helped him greatly. From someone that used to sit and stare at the wall and looking miserable, he can now do light exercises , sweep the compound and sometimes cycle to the nearby market. Just looking forward for him to be healthier each day.
Update (18-9-15) : My dad's PSA is now 3.4 which is considered normal for his age. He is on 3SL 1IZ once to twice a day."
PRAISE THE LORD that these 2 patients recovered from advanced stage Prostate Cancer and now have a better quality of life. If you are interested to try Izumio and Super Lutein for your fathers or husbands, call me at 012-2333840. If anyone you know has Prostate Cancer, definitely call me so you can help give them an excellent chance to heal, at the very least a better quality of life.
Please share this with your brothers, fathers, grandfathers, uncles, grand uncles because sharing is caring. You could save a life.
Healing Prostate Cancer with Izumio and Super Lutein can happen and HAS HAPPENED. Here are some links for you to research about how carotenoids help with Prostate Cancer. I'm telling you, it has worked on my patients. I am not guaranteeing you that it will work for everyone but statistically, Prostate Cancer patients have had much success with Izumio and Super Lutein.
Carotenoids reduce the risk of Prostate Cancer
Eating lots of tomato products help the Prostate
Reduced Prostate Cancer risk in Men with elevated Lycopene Levels
High intake of vegetables reduces Prostate Cancer risk
The relationship between Lycopene and Prostate Cancer
**********************************************
After 7 years in London committing crimes to gain a Bachelor of Science in Architecture from The Bartlett, Mamapumpkin quit her full time job as the Country Director of a British Railway Signalling organisation in December 2014 due to the diagnosis of her double heart valve (aortal and mitral) regurgitation causing her to be extremely fatigued (insufficient oxygenated blood) and not being able to function as a normal human being. By the Grace of God, she was introduced to Izumio and Super Lutein and her health has rocketed since. She now pledges that it is the best thing that ever happened to her and earns a good living by sharing the benefits of Izumio and Super Lutein to the world.
Mamapumpkin also manages the Homeschooling Hub Malaysia on Facebook. Please LIKE the page and contact her for enquiries. She has just recently started Working Women Malaysia on Facebook to offer support to all women who want career and life success.
For information on Izumio and Super Lutein, please LIKE the Izumio Lutein Malaysia page on Facebook or email her at (mamapumpkin at gmail dot com) and she will be able to respond to all your queries. Or WhatsApp/Call her at 012-2333840.
There is also an Izumio and Super Lutein Resource Centre on Facebook that is strictly for her growing team of customers and medical advisers (yes, there are Doctors in there). This is a place where user sharing is discussed working towards everyone's best health. And of course, you will be guided towards your business success should you wish to do the Izumio business, a very viable business.
For more reading on her experience with Izumio and Super Lutein, please click on the following links:-
21. Izumio and Super Lutein – The Naturally Plus Business
1. Izumio and Super Lutein for CANCER
2. Izumio and Super Lutein for Eczema
3. Izumio and Super Lutein heals Diabetes
4. Izumio and Super Lutein heals a Slipped Disc
5. Izumio and Super Lutein for KIDS
6. Izumio and Super Lutein for a Happy Family
7. Izumio and Super Lutein for WOMEN
8. Izumio and Super Lutein for EYES
9. My personal recommendation on Izumi and Super Lutein
10. The Izumio Super Lutein Business
11. My success with the Izumio and Super Lutein Business
12. Izumio and Super Lutein Business Expansion
13. My Earnings for April 2015 from sharing the Availability of Izumio and Super Lutein
14. Izumio and Super Lutein for Glaucoma
15. Izumio and Super Lutein have NOTHING to do with Alkaline Water (now known as active Hydrogen water)
16. It is all about KIZUNA – the bonds of friendship
18. Best Income Opportunity in Malaysia (even higher than a Director of a profitable oil palm plantation and an ex-United Nations Ambassador who are both in this with us)
19. Izumio and Super Lutein for the LUNGS
21. Prevention of Age-Related Macular Degeneration – AMD Eye Disease
22. Best Supplements for Children – Malaysia
23. Healing Prostate Cancer Naturally with Izumio and Super Lutein
Or do a SEARCH on this blog on the top right hand corner for IZUMIO and you should be able to find anything related to Izumio. Mamapumpkin talks about Izumio everyday. It is her life after her family.
**************************************************************************
Who is Mamapumpkin?
Mamapumpkin spent 7 years in London committing crimes to gain her Bartlett BSc in Architecture. She spent 7 years as a Stay At Home Mom raising her children as documented in this Mamapumpkin blog since over 10 years ago and thereafter returned to the Corporate World stronger than ever. Her last job as Country Director of a British Railway Signalling organisation saw her getting ill with an aortal and mitral heart valve regurgitation and early stage cancer. Through her journey from working to not working to working again, she sets out to prove to all women that they can do anything and everything that they set out to do; as long as they have that fire of desire burning within and the drive to work hard. Even better with oodles of love, passion and integrity.
Despite being ill, she has grown a network marketing business from very little knowledge and experience in the otherwise infamously known MLM (Multi-Level Marketing) industry, racing from an income of ZERO to RM 100,000 monthly in merely 2 years. She is a firm believer of the MLM business model but realises the pitfalls too and understands how and why the majority of people would shy away (or zoom far away) from any MLM business.
She is now pondering the title of her new book, From Zero to 100,000 RM monthly in 2 years and has a sequel in the pipeline with the aim of helping real professionals succeed in the World of MLM. Always the giver, Mamapumpkin has supported orphans for over 30 years and has now extended her care to the sick, single mothers, and even struggling families. She believes that with the MLM business model, we can all have a life of our own desires to enable real contribution into the world.
A beautiful life without limits.
Mamapumpkin currently manages the
Homeschooling Hub Malaysia on Facebook
. She also runs
Working Women Malaysia
(not THAT kind of Working Women!),
Mamapumpkin - Creating A Life of Abundance
, and Funky Moms on Facebook to offer REAL support to all women who want career and life success. She is a living testimony that women really can have a lot. Being financially free has enabled her to travel the world anytime anywhere doing anything, and she spends most of her day to day with her children, reading and supporting other women.
For enquiries, please contact her at mamapumpkin at gmail dot com or WhatsApp her at +6012-2333840
Show your support and spread the love!