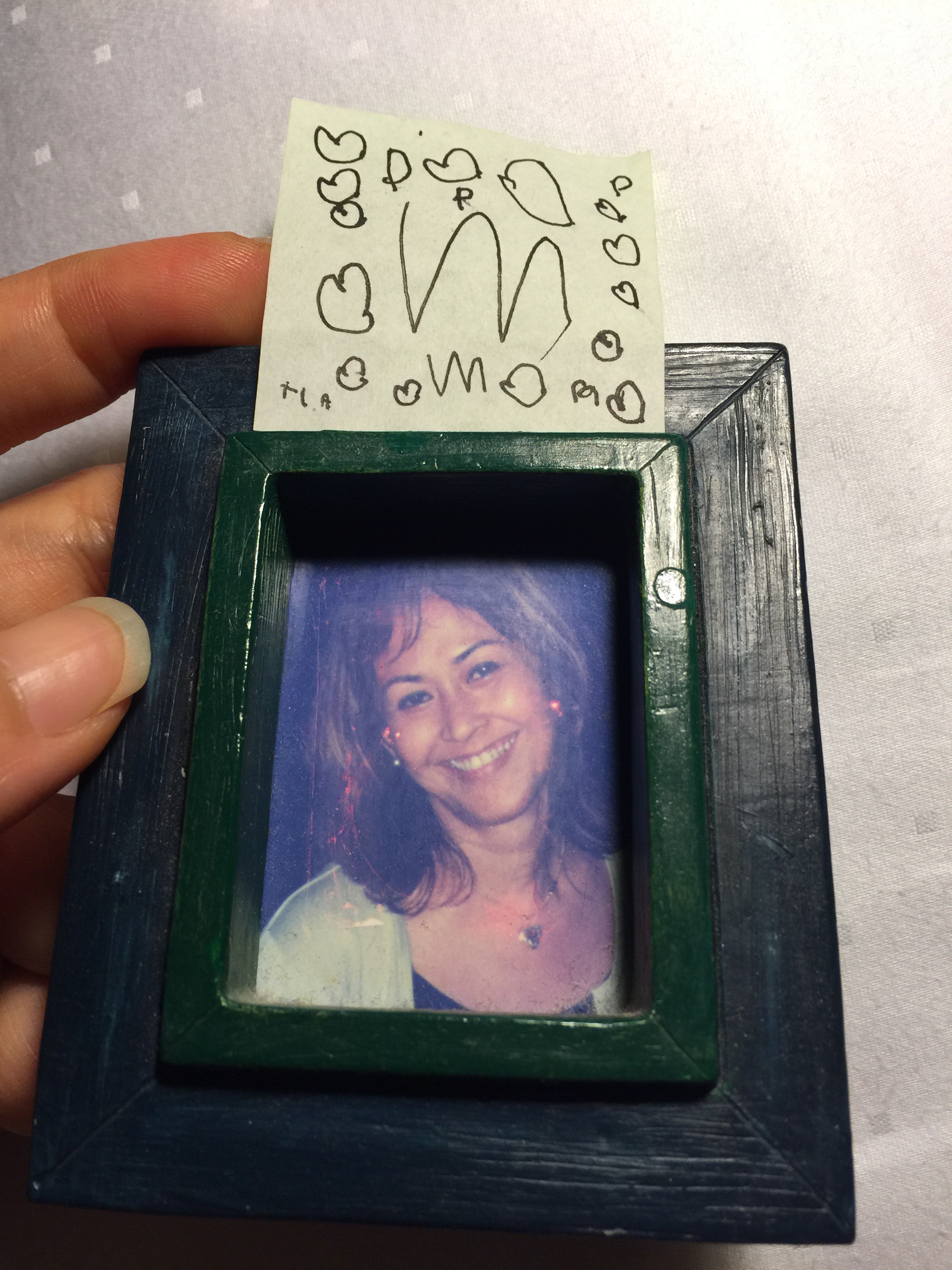 Happy Birthday, Mom. Happy Mother's Day too. Before I start, thank you for blessing me with such an amazing weekend. I don't think I deserve such luck but you keep making it happen over and over that I am beyond gratitude. I am more grateful than being grateful itself. I do not know how many more people to give to for all these blessings that you keep showering upon me. I tried with words to express my most incredible expression of gratitude and failed. There is just absolutely nothing in this world that I have that is not perfect. So thank you. I know it is you.
When things are just going so well, and I feel everything is just so brilliant, you continue to pour even more good fortune down my back. To what do I deserve this all?!? Ok, Ok. It's for your grandkids, right? Must be!!!
I am far from perfect and you, of all people, know how lazy I am. You know my weaknesses and my faults. I try to live up to your legacy and it is a struggle. I continue though because your heart is ingrained already within mine, and as much as I try to be a little selfish, you kick butt. Even from your grave, geez! But I love you so still.
You know, when you were alive, I was so afraid of you dying. I thought I'd be lost without you, my best friend, my BEST friend. But now, heck I feel you beside me, within me, every day! THANK YOU, MOM!!! I don't know how this after life after death thing works but I am just so damn grateful to God, the Almighty, Allah Subhanahu wa Ta'ala, for allowing my beloved Mom to still be beside me. Although not physically present, I feel her always. How come? She must have done something really right in her life to be able to make things so damn good for me, right? There must be this thing called karma that is working. I have had people pass away before yet the experience is not the same. The bond between me and my Mom, is just immeasurable. I pray for the same between my kids and I, and so when I die, they too will be as loved and as secured in whatever pursuits they delve in. I could die anytime, I always remind myself that. And so life is lived to the fullest.
This weekend alone, I had 3 incredibly amazing things happen to me. That made me so, so happy. Things are just too good to be true. Thank you again, Mom. I am now helping some of those who need it and with your guidance, we will get them all there. I'm just continuing your work. I am very confident of achieving A-plus results in every project I pursue thanks to you.
I was telling my friend the other day that my happiness and success is bred because my late mother helps me. Ever since I started this life saving business, I have been telling my leaders that I have help when they disbelievingly gawk at my kind of results. It's true! But my new friend insisted it was because of something else that he complimented me on. Well, this is nothing new as I've had it with every other business in the past, not just now. I'm just damn blessed and lucky.
If you are looking to change your life for the better, or want to have a fucking amazing life like mine, my best advice to you would be to start giving. Give more than you get. Give first. Give like a stupid fool. But give with your whole heart and expect nought back. THAT is what my Mom imparted to me as she lived her life giving, and that is what is making me a millionaire in order to help the rest. It is my calling and there is nowhere else I'd rather be.
Thank you, Mom. Happy Mother's Day. Happy Birthday. The kids truly miss you. You told me I was a great mother. But I could never be greater than you. Thank you.
I pray you are surrounded always with a bloom of fresh flowers, I pray you are laughing in stitches with your best buddies Aunty Tammy and Aunty Jenny in Heaven, I pray you have all the cards, mahjong, cigarettes and whisky that you need for some fun nights, I pray for your dream kitchen so you can continue to impress your guests with your baking and cooking, and a top class haberdashery of your own so you can sew to your heart's content. And Friends, the comedy, but of course. I know you're living it up, Mom. I am just so thankful that you are able to reach out to me from your other world.
I love you with all my heart.
**************************************************************************
Who is Mamapumpkin?
Mamapumpkin spent 7 years in London committing crimes to gain her Bartlett BSc in Architecture. She spent 7 years as a Stay At Home Mom raising her children as documented in this Mamapumpkin blog since over 10 years ago and thereafter returned to the Corporate World stronger than ever. Her last job as Country Director of a British Railway Signalling organisation saw her getting ill with an aortal and mitral heart valve regurgitation and early stage cancer. Through her journey from working to not working to working again, she sets out to prove to all women that they can do anything and everything that they set out to do; as long as they have that fire of desire burning within and the drive to work hard. Even better with oodles of love, passion and integrity.
Despite being ill, she has grown a network marketing business from very little knowledge and experience in the otherwise infamously known MLM (Multi-Level Marketing) industry, racing from an income of ZERO to RM 100,000 monthly in merely 2 years. She is a firm believer of the MLM business model but realises the pitfalls too and understands how and why the majority of people would shy away (or zoom far away) from any MLM business.
She is now pondering the title of her new book, From Zero to 100,000 RM monthly in 2 years and has a sequel in the pipeline with the aim of helping real professionals succeed in the World of MLM. Always the giver, Mamapumpkin has supported orphans for over 30 years and has now extended her care to the sick, single mothers, and even struggling families. She believes that with the MLM business model, we can all have a life of our own desires to enable real contribution into the world.
A beautiful life without limits.
Mamapumpkin currently manages the
Homeschooling Hub Malaysia on Facebook
. She also runs
Working Women Malaysia
(not THAT kind of Working Women!),
Mamapumpkin - Creating A Life of Abundance
, and Funky Moms on Facebook to offer REAL support to all women who want career and life success. She is a living testimony that women really can have a lot. Being financially free has enabled her to travel the world anytime anywhere doing anything, and she spends most of her day to day with her children, reading and supporting other women.
For enquiries, please contact her at mamapumpkin at gmail dot com or WhatsApp her at +6012-2333840
Show your support and spread the love!