I have spent exactly 3 days planning for Tokyo, can you believe it? Does it take that long to plan a 2 week holiday? Shish! It's a good thing I was taking a 2 week break from Izumio from Doctor's orders so I leisurely did this instead but this got me very stressed too!!! Because although we are booking more than 3 months in advance, unfortunately we are going during the peak period in Japan so all hotels are fully booked. I kid you not. For Niseko, and I still haven't learnt my lesson from paying exorbitant prices for Switzerland due to late bookings, I am again paying higher than necessary prices because all the regular accommodation has been fully booked and all that's left behind are the suites and chalets for the rich and famous. *cries*
The Hubs is not happy.
We have already booked our flights to Tokyo and even then I didn't get the best prices. Damn, I'm going to have to work damn hard next year to make back all this income back that we will be spending on holiday. But I pacify the Hubs by showing him that just one month of income covers the holiday so chill, darling, chill.
For flights, I checked out Malaysia Airlines (loyal patriotic customer), Air Asia, Japan Airlines, ANA, Singapore Airlines, Cathay Pacific and Thai Airways. That is how anal I am when making a decision. I research everything to death. Bad habit. Good habit too. I checked all the flight times and connecting flights. I checked all the inclusions and exclusions. And I checked promo fairs and reviews on those legs.
At least I am informed. Just like Izumio and Super Lutein, I researched it for a year before I bought my first package. For the Niseko accommodation, I got a Japanese agent to give me some proposals. Errr…..she had one. Last accommodation in all of Niseko. I tried other agents. They all reverted with the same thing. I got it booked with a downpayment and kept searching. The other agents came back to say the one they proposed was already booked. Niseko is now officially full. Great. I hope the resort if big enough so that everyone gets to disperse into their individual zones as I don't like being with people. Having said that, there wasn't that many accommodation choices to begin with. Maybe less than a hundred in that whole town? Kind of like Zermatt…..
So if you want to plan to go to Tokyo during the peak period, my first advice would be to BOOK EARLY!!!! And that means more than 120 days in advance!!!! I. AM. NOT. KIDDING.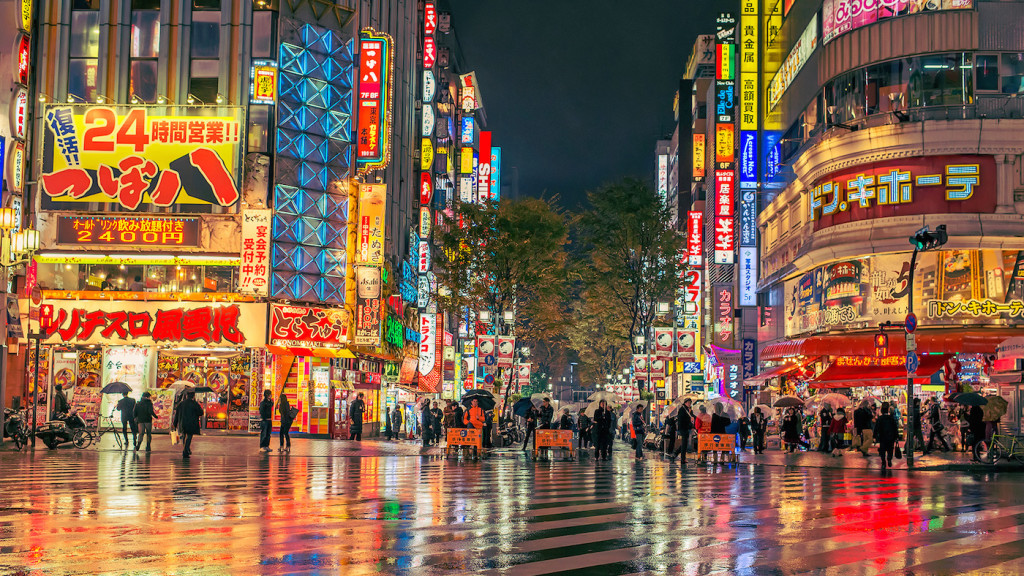 Particularly for Tokyo, you cannot just assume that you can book online and call it a day because if you suddenly bring 2 kids and have not booked for the 2 kids, they would force you to take another room. Pay very close attention. Kids above the age of 6 are considered as adult already and only kids 6 and below are allowed to stay rent free in the hotels in Tokyo. Because of this problem, it was very difficult booking a hotel in Tokyo and what more, the Hubs has his Royal Bum and needed 5 star. But at this last minute and since it is peak period, 5 star for a week in Tokyo would have cost RM25,000. We were not prepared to pay that much for 6 days!
So the hunt began, me scouting through all the online booking websites such as Expedia, Booking, Agoda, JapanICAN, Hotelsdotcom,  because you know, they all have different deals going and if one says a room is available, another may say it isn't and so on, I found nothing. I even started learning up the various areas in Tokyo and now even know it by heart! So finally, after asking a million people and trying to book everything that we thought was what suited our requirements, I finally picked up the phone to fucking CALL TOKYO. And it is only then, that I managed to book a room that could accommodate the 4 of us for much cheaper.
I realise now what big business the travel industry is!!!!!!! Fuck. I should be in it!!!
Traveling to Tokyo is exciting for us because we are all doing our bit to research the things that we want to do there and I get the advantage of doing a quick REKI whilst I am there next week.
Traveling to Tokyo – How to Plan
1. Decide how many days/weeks you want to travel for
2. Decide which parts of Tokyo you would like to visit and why
3. Decide what you want to do in Tokyo and map out those locations
4. Source for a HOTEL or other Accommodation based on where you will most likely spend most of your time in Tokyo
5. Book your flights to Tokyo based on your HOTEL vicinity so you can decide which airport to fly into
6. Book your HOTEL or Apartment
7. Start planning your days with what you plan to cover
8. What are the MUST DO and MUST SEE things in Tokyo? Are they really going to rock your boat?
9. Book online tickets accordingly for wherever you want to go (don't make the mistake of thinking you could get tickets when you get there because you may not be able to!)
10. Research transportation options and map down directions from airport to hotel and vice versa (even if you were planning to take a taxi) – get prices, mechanics, find out if you need photos for travel cards, etc.
11. Read. Read. Read. A holiday becomes that much richer when you go prepared with the story of the why's and the how's.
12. RELAX and ENJOY YOUR HOLIDAY IN TOKYO!!!!!
**************************************************************************
Who is Mamapumpkin?
Mamapumpkin spent 7 years in London committing crimes to gain her Bartlett BSc in Architecture. She spent 7 years as a Stay At Home Mom raising her children as documented in this Mamapumpkin blog since over 10 years ago and thereafter returned to the Corporate World stronger than ever. Her last job as Country Director of a British Railway Signalling organisation saw her getting ill with an aortal and mitral heart valve regurgitation and early stage cancer. Through her journey from working to not working to working again, she sets out to prove to all women that they can do anything and everything that they set out to do; as long as they have that fire of desire burning within and the drive to work hard. Even better with oodles of love, passion and integrity.
Despite being ill, she has grown a network marketing business from very little knowledge and experience in the otherwise infamously known MLM (Multi-Level Marketing) industry, racing from an income of ZERO to RM 100,000 monthly in merely 2 years. She is a firm believer of the MLM business model but realises the pitfalls too and understands how and why the majority of people would shy away (or zoom far away) from any MLM business.
She is now pondering the title of her new book, From Zero to 100,000 RM monthly in 2 years and has a sequel in the pipeline with the aim of helping real professionals succeed in the World of MLM. Always the giver, Mamapumpkin has supported orphans for over 30 years and has now extended her care to the sick, single mothers, and even struggling families. She believes that with the MLM business model, we can all have a life of our own desires to enable real contribution into the world.
A beautiful life without limits.
Mamapumpkin currently manages the
Homeschooling Hub Malaysia on Facebook
. She also runs
Working Women Malaysia
(not THAT kind of Working Women!),
Mamapumpkin - Creating A Life of Abundance
, and Funky Moms on Facebook to offer REAL support to all women who want career and life success. She is a living testimony that women really can have a lot. Being financially free has enabled her to travel the world anytime anywhere doing anything, and she spends most of her day to day with her children, reading and supporting other women.
For enquiries, please contact her at mamapumpkin at gmail dot com or WhatsApp her at +6012-2333840
Show your support and spread the love!