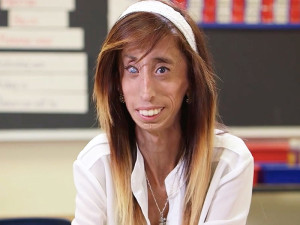 This year, I will have the honour of meeting Lizzie Velasquez, brutally called the ugliest girl in the world. I cannot wait. Running the Izumio Business is like being a Homeschooler. There is enough free time to do whatever I want, wherever I want in, in whatever way I want. Apart from picking the girls up from school and making sure they stay alive, I pretty much am in total control of my life. I even have a good breakfast with the Hubs every morning now. It is our early morning ritual after sending the girls to school whilst we explore the various new eateries in our neighbourhood. It gets expensive sometimes but we are dating again……..so of course we deserve it.
One of our Naturally Plus leaders, Mr Koji Ikematsu, will be presenting at the National Achiever's Congress this year and I cannot wait to see him too. I would never have the guts to address a few thousand people like that ever. I can barely survive a room filled with 30 people and to think I used to get the lead roles at my school musicals and plays. Hmm.
I get inspired by people like that. I love hearing their stories. Everyone has a story. Some people have been through a lot an have so much to share. Some people are still living on a different planet. Some think they have been through a lot but comparably it is only their individual perception, and some have boring straightforward lives (not a bad thing). The thing is, it matters not what your life has been or was before. What matters is what you are going to do with it now moving forward. Where are you going? What do you want to do? What do you want to leave behind? How do you want to be remembered? Do you even care? There is so much to do and you could really make a difference if you wanted to. But do you want to? Therein lies your motivation to reflect internally. What is your true purpose? Most people just wile away their lives then die. But you. YOU could do something.
Just saying.
Show your support and spread the love!