The art of giving gifts: The Hubs and I are not big on celebrations. Whether I get him anything or not for any occasion and vice versa is irrelevant in our connected lives. Yet sometimes, we manage to surprise one another truly without expectation. I will never forget the day he collaborated secretly with my colleagues and got access to my LOCKED office at the twin towers and sent me on a love treasure hunt. It was spooky that there were all these love notes in my office from him when clearly he didn't have the keys to my office!!! And I was the boss!!! Someone gave him the spare key, can you believe it??? Criminal!!! I could have flipped big time but I didn't. My staff took a big risk.
Once T1 and I made him a special box of goodies for Father's Day. It had all the things that were perfect for a Daddy to show how loved he was. Seriously, thoughtful gifts are the best. But of course, an IWC thrown in doesn't hurt. Hahaha. I myself wrote a poem for my departed Mom (plus many other such gifts since she already had all material goods, what good would another material object do her?) and she framed it and looked at it every day…..my brother gave me the most wonderful card ever and I framed that too because the words in it were just so special. It made me all fuzzy and my heart just bloomed more beautifully from it. He also gave me a silver pebble once with the inscription STRENGTH on it. I loved it. Special thoughtful gifts will only come from someone who is creative, caring and gives serious thought to the art of giving gifts.
The Hubs and I, we have no expectations of each other and we have no expectations of our friends and family either. Whether it is our birthday or not, whether we get a present or not, it does not change the way we feel about anyone in any way. But I see people around me always giving gifts to each other and I wonder why? I give gifts too but I do not give it for any particular occasion. I get someone a gift when I am thinking of the person or when I see something that I know someone will love and I will get it immediately. Or if I am thinking about someone, I might even decide to make something for that person. Just because. Just because I love the person. With no other agenda in mind. Zero. No expectations either. That is just how my Mom has taught me to be. Just because someone keeps giving me a hundred gifts does not mean I am obligated to return the gesture. Likewise, I only give when I feel the sincere need. And even if I gave someone a branded bag, there is no expectation back. Even if the bitch stabs me in the back one day. It is her karma, not mine. I gave because I was happy to give.
So as you can see, if you actually get something from me, especially if I have baked it or boiled or cooked it, it'd mean you were pretty special in my life. Likewise, I will always, always, ALWAYS be grateful to the people in my life who have cooked for me over the years when I struggled. Thank you my dearest Dea, Mayumi and Alessandra; some of my oldest and dearest friends (since T1 was a baby) who have all cooked for me in our struggles as Stay At Home Moms. I remember doing the school run once upon a time when T1 had just started school at 5 and I was still a very tired SAHM and amazing Dea would cook me sambal petai rice (or lamb bryani, or crab curry rice!) all packed and perfect for me to eat in our waiting cars at school. Bless her indeed. She has cooked for me so many times and also made my Mother's death experience the most beautiful ever. I will always, always love her. Mayumi, another gem, marinated roast chicken thighs for me when I was vomiting profusely whilst pregnant with T2 and still having to care for T1 without a maid so all I had to do was to stick it in the oven. Bless my very special Japanese friend. And Alessandra (being Italian German) cooked me spaghetti bolognese sauce for 3 full meals when I was so busy with full time work still managing 2 Homeschooled girls last year with the deaths and drama. Bless her. Bless them. My bestest, bestest darling friends whom I do not see very often at all but who are always in my heart. Of course, there are scatterings of others who have cooked for me. Elaine, who brought me soup when I was sick; and some others. Bless them all!!!
Coming back to the art of giving gifts, the Hubs surprised me this year out of the blue by giving me the best gift. Cash!!! Hahahahaha!!! Lots of it!!!!!! My initial reaction was that I should go get all my Varas now before the GST and get that part of my life sorted. I still have to get the purple green, black and the last one I have not decided. Maybe an orange or some other fun colour. SO shallow, right? What to do, they are the most comfortable shoes in the world for me and they make me feel like a million bucks. They are just me. Period.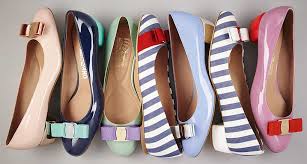 He also got me a small box of my favourite Hawaiian Host Macadamia Nut chocolates. It had to be a small box because he knows me so well that I would finish the entire box at one go. And I did. Oops. So I've been thinking, what shall I do with my new cash now that I am no longer working and don't have any of it? Considering that I have very little income for the next 12 months, I should really watch what I spend it on. Already I've blown my February salary from him and it's not even the end of February yet. Oops. I'm just a big spender, what can I say? But if it makes people happy, why ever not, eh? I will do my usual……not sure if the Varas will eventuate. Sigh. Here we go again. I can just see another fight coming up about charity begins at home……
**************************************************************************
Who is Mamapumpkin?
Mamapumpkin spent 7 years in London committing crimes to gain her Bartlett BSc in Architecture. She spent 7 years as a Stay At Home Mom raising her children as documented in this Mamapumpkin blog since over 10 years ago and thereafter returned to the Corporate World stronger than ever. Her last job as Country Director of a British Railway Signalling organisation saw her getting ill with an aortal and mitral heart valve regurgitation and early stage cancer. Through her journey from working to not working to working again, she sets out to prove to all women that they can do anything and everything that they set out to do; as long as they have that fire of desire burning within and the drive to work hard. Even better with oodles of love, passion and integrity.
Despite being ill, she has grown a network marketing business from very little knowledge and experience in the otherwise infamously known MLM (Multi-Level Marketing) industry, racing from an income of ZERO to RM 100,000 monthly in merely 2 years. She is a firm believer of the MLM business model but realises the pitfalls too and understands how and why the majority of people would shy away (or zoom far away) from any MLM business.
She is now pondering the title of her new book, From Zero to 100,000 RM monthly in 2 years and has a sequel in the pipeline with the aim of helping real professionals succeed in the World of MLM. Always the giver, Mamapumpkin has supported orphans for over 30 years and has now extended her care to the sick, single mothers, and even struggling families. She believes that with the MLM business model, we can all have a life of our own desires to enable real contribution into the world.
A beautiful life without limits.
Mamapumpkin currently manages the
Homeschooling Hub Malaysia on Facebook
. She also runs
Working Women Malaysia
(not THAT kind of Working Women!),
Mamapumpkin - Creating A Life of Abundance
, and Funky Moms on Facebook to offer REAL support to all women who want career and life success. She is a living testimony that women really can have a lot. Being financially free has enabled her to travel the world anytime anywhere doing anything, and she spends most of her day to day with her children, reading and supporting other women.
For enquiries, please contact her at mamapumpkin at gmail dot com or WhatsApp her at +6012-2333840
Show your support and spread the love!