Teaching your kids the gift of giving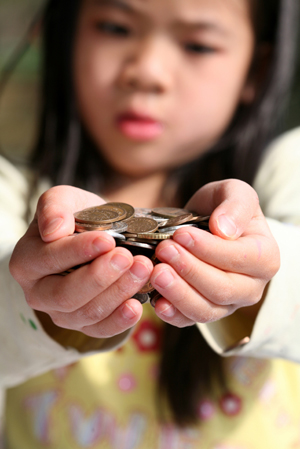 Diane Harris from Parenting.com said that, "all kids are born with an innate sense of charity and compassion", but sometimes both the kids and parents lose sight of that when they are presented with popular toys, sought after gadgets, and an abundance of clothes. It's good to remind them at a young age about the positive impacts they can make by taking part in charitable causes.
There are various ways that you can introduce philanthropy to your kids, and turn your charitable giving into family activities. Check out the ideas below:
Give back to your local community
Clothing drives are a great way to get your children excited about charity. That way, you can show them that they have more than what we need, and anything extra would come in handy for families that are short on resources. If there aren't any clothing drives around at this time, ask your kids to take out clothes they haven't worn in a while. Do the same, and together you can drop your items off at the nearest goodwill outlet. The same can be done with their toys.
Donate blood
The next time you're going out to donate blood, bring your children with you. Explain to them why you're giving blood and what the drive strives to accomplish, so in turn your kids could do the same in the future.
Donate to an international children's charity
It's important for your kids to understand that they're receiving privileges that many children across the globe simply don't have access to. You can teach them about child sponsorships and how to provide basic rights to food and education. UnaKids is a nonprofit organization that was founded in Monaco, and expanded to Iraq and other war torn countries. For just one euro a day, you and your kids can help a child finish their secondary education, and move on to university.
By opening their worlds up to philanthropy, you and your family can learn valuable lessons about compassion and giving back. For more ways to get your kids active in community service, The Confident Mom can help.
Show your support and spread the love!