Just look at my daughter's desk!!! Doesn't it make you go crazy??? Oh, gosh. I get a headache at the mere second glimpse of it. Sigh. I really need to do something about kicking her ass into gear but what example does she follow when I myself have not had time to lead by example in having a perfectly cleaned and tidy house? I can assure you though that my desk is much neater than hers. Really.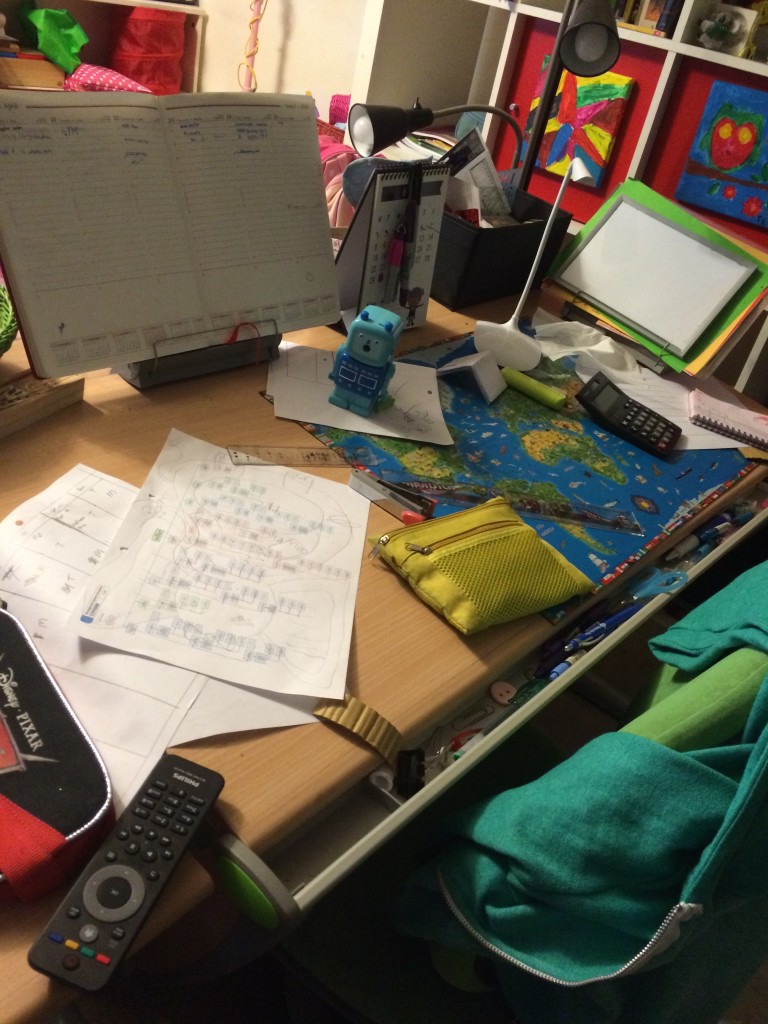 Anyway, what I wanted to mention is that I caught the sight of this dairy on her desk the other day and decided to browse through it whilst she was at school and I must say that I am proud of her that she is keeping her life in order. I have ZERO involvement in her school life and know not what she learns or what she does or when she has what. She has to organise her own schedule all by herself and if there is anything she needs, she has to plan in advance or risk not getting it at all. She has learnt many lessons and has learnt to be responsible when it comes to follow up and getting tasks done. I am so proud of her!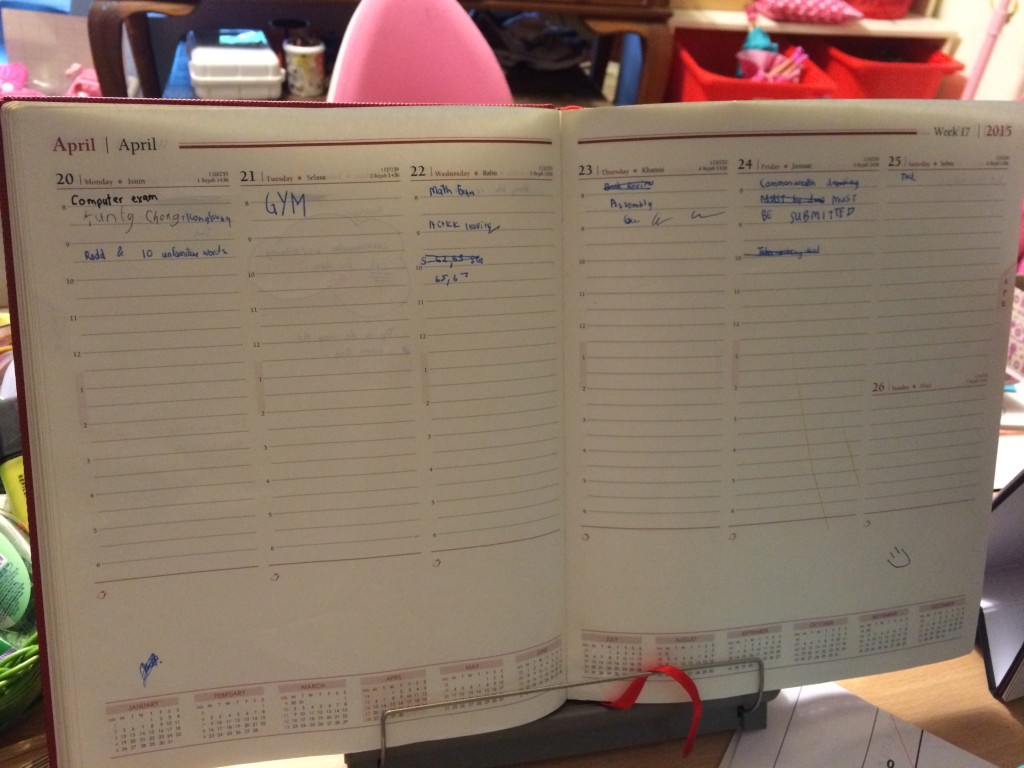 Yes, she is lazy and yes, she chooses to go deaf when I ask her to clean up certain things or maybe she's just dreaming all the time. I don't know. But I do think she sincerely forgets. Like if I tell her to keep her clothes, five minutes later, it is still on the couch. Then I tell her again and she says OK and then 5 minutes later again, it is still there. It drives me absolutely bananas.
Yet I am still very proud of her because she is incredibly independent and has managed to stay ahead with her school work with straight A's short of Bahasa, which I find very commendable considering that she missed a whole year of school last year AND is the second youngest in her class competing with students 2 years her senior. Go T1!!! I do not even have to remind her to study…………what a gem she is. It is seriously one less thing for me to worry about that T1 is independent and has a good head on her shoulders. Her Nana would be so proud and I am sure she is smiling down upon her every single day.
Show your support and spread the love!