Ever since I was diagnosed with a double heart valve regurgitation (specifically my mitral and aorta have gone belly up), I have been preparing myself for that dreaded open heart surgery that the cardiologists say I must have. I have never been through anything more traumatic because I have so much still to do and my children need me, not forgetting my family and so many others who depend on me. It is hard. Not that open heart surgery is a dangerous thing but you just never know. I am already blessed that I have been able to live a normal life due to Izumio and Super Lutein that help me regain my energy levels but anything can go wrong still during an open heart surgery. When I was told that I could die in my sleep due to the lack of oxygen, I was initially terrified but now with Izumio and Super Lutein, I no longer fear that. What I fear is something going wrong during Open Heart Surgery. Like an infection. Or an emergency during the surgery.
I have joined a heart surgery support group on Facebook and it has given me an insight to a lot of information. Of course a lot of these patients are from abroad so I don't get to see what the medical support is like here locally but at least I know what to expect if I were to have surgery abroad and can ensure that Doctors do the same over here. Maybe. Or maybe I won't bother even having it here!
I have been watching youtube videos on open heart surgery too. People actually die from these surgeries and thereafter if surgery is unsuccessful. But I am praying that I am one of the 70% of successful patients. However I know that I am a high risk patient too because of so many reasons.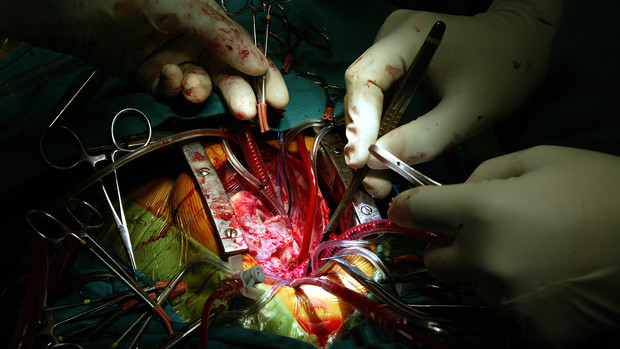 I am urging you from one human being to another, preventive health care is way too low in your priority scale, and if you do not want to end up like me, please take action TODAY. Do not say I did not warn you. Just yesterday, my Dad said he was fine and healthy and does not need anything more. I dreaded it when he said that because so far, many of those who have said that to me, got hit with terminal cancer or leukaemia. Like WTF!!!! Is it a bad omen or what??? I'm not kidding.
An open heart surgery involves slicing your chest with a sharp scalpel for about a foot long, maybe less if you have a smaller heart or are small sized, then using an electric saw to saw open your rib cage. They then get a metal contraption to open your ribcage up on both sides like a double door opening, and start connecting your heart to the heart lung machine which will be your 'fake heart' for the next few hours till the surgeons are done repairing your heart. Anything can go wrong from then till when it is over:-
1. Infection
2. Stroke or Heart Attack
3. Irregular Heart Beats
4. Lung or Kidney failure
5. Blood clots, blood loss
6. Breathing problems, brain problems, chest problems
7. You just die……for whatever reason.
Scary right?????????? WTF!!!!!!! I am not ready to die!!!! Previously, I was but now I realised that so many people depend on me that I simply cannot. Urgh. But at the end of the day, I suppose I have to let God do His work.
Here, if you are brave and can login to youtube, you can have a sneak peak of the start of an open heart surgery.
**************************************************************************
Who is Mamapumpkin?
Mamapumpkin spent 7 years in London committing crimes to gain her Bartlett BSc in Architecture. She spent 7 years as a Stay At Home Mom raising her children as documented in this Mamapumpkin blog since over 10 years ago and thereafter returned to the Corporate World stronger than ever. Her last job as Country Director of a British Railway Signalling organisation saw her getting ill with an aortal and mitral heart valve regurgitation and early stage cancer. Through her journey from working to not working to working again, she sets out to prove to all women that they can do anything and everything that they set out to do; as long as they have that fire of desire burning within and the drive to work hard. Even better with oodles of love, passion and integrity.
Despite being ill, she has grown a network marketing business from very little knowledge and experience in the otherwise infamously known MLM (Multi-Level Marketing) industry, racing from an income of ZERO to RM 100,000 monthly in merely 2 years. She is a firm believer of the MLM business model but realises the pitfalls too and understands how and why the majority of people would shy away (or zoom far away) from any MLM business.
She is now pondering the title of her new book, From Zero to 100,000 RM monthly in 2 years and has a sequel in the pipeline with the aim of helping real professionals succeed in the World of MLM. Always the giver, Mamapumpkin has supported orphans for over 30 years and has now extended her care to the sick, single mothers, and even struggling families. She believes that with the MLM business model, we can all have a life of our own desires to enable real contribution into the world.
A beautiful life without limits.
Mamapumpkin currently manages the
Homeschooling Hub Malaysia on Facebook
. She also runs
Working Women Malaysia
(not THAT kind of Working Women!),
Mamapumpkin - Creating A Life of Abundance
, and Funky Moms on Facebook to offer REAL support to all women who want career and life success. She is a living testimony that women really can have a lot. Being financially free has enabled her to travel the world anytime anywhere doing anything, and she spends most of her day to day with her children, reading and supporting other women.
For enquiries, please contact her at mamapumpkin at gmail dot com or WhatsApp her at +6012-2333840
Show your support and spread the love!