T2 loves playing with my bridal veil just the way T1 did when she was the same age. I let them play with it because what else am I going to do with it? It's not like I'm ever going to use it again, right? Out of fashion already by then!!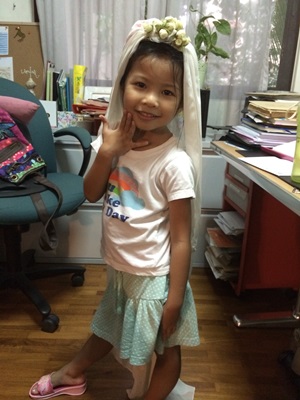 She twirls in it pretending she's the fairy princess…..all flowy and pretty….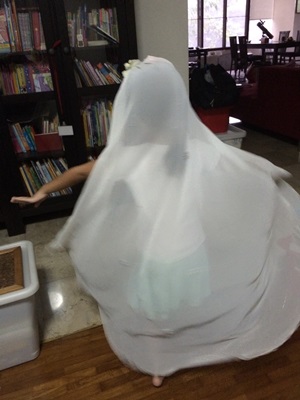 Actually my bridal veil is special because my Mom hand sewed it for me. There are shimmers of tiny pearls and a tiny bit of sequins dotted around very subtly. It was very simple. I loved it.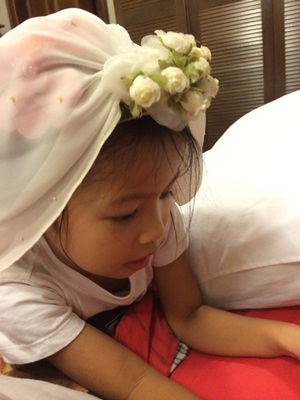 I wonder if I would ever be doing such things for my girls next time. Hahaha. I'll probably say, "Here's the money. Go do it yourselves."  O_o
Show your support and spread the love!