Having your own money is extremely important, something my late Mom always stressed to me, her only daughter. And this is because she had suffered all her life in a position of a dog almost who had to beg her husbands for money. It really is no fun when you have to beg for money. And because she had so little money from her husbands, she had to borrow money from the bank for her illness of which we had to pay off after she passed and it completely wiped out my entire life savings.
Thankfully, when I was a SAHM, I didn't have to beg for money and the Hubs was just as generous with me still buying me my annual handbags and giving me Chinese New Year ang pows et al. I knew I chose right, not for his money but for the good man that he is. And having said that, a man is a man is a man, so not until the nail on the coffin is hit, are you assured that your man will never stray. Another thing I learnt from some old aunties, hahahaha. Very wise, I think.
Having your own money is important because:-
1. You have a rainy day fund for when something goes wrong. Believe me, anything can go wrong. ANYTHING. Things could go awry in the marriage (God forbid) and your man could leave or want you to leave. You could contract an illness that will cost a lot of money. Your kids could have an accident. ANYTHING can happen to ANYONE. Trust me, because several of my customers who initially refused to buy Izumio and Super Lutein are now paying the price of medical assistance having their arms twisted in knots on top of paying for Izumio and Super Lutein. I feel so bad for them and pray for their families to heal.
2. Education fund. Education is expensive. Of course, you could decide to send your kids to a local University, but ideally, an international experience would give them a broader perspective. And if you could help the family income a little, why not? Although make sure you have your own stash first before you do for you never know when you would need it. I am all for an international education.
3. Charity – having your own money means having the freedom to give. Nuff said. For every RM10,000 I give to charity, I spend 10% on myself. It should really be the other way around but it is what it is. I'm changing that!!!
4. You can spend freely as you please (although in my case, the Hubs counts every penny I earn and questions!!!)
That hasn't stopped him from blessing me these though…….bless him.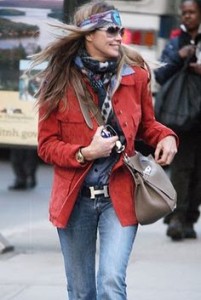 One of my favourite bags of all time though my complaint with it is that it doesn't have an outside pocket for the handphone!!!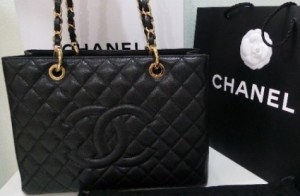 Strangely, the Hubs likes this GST on me the most. Don't know why. I complained that it was open but he says "….but it has a zip inside the middle for the wallet!" Wah, even he knows about Chanel bags these days!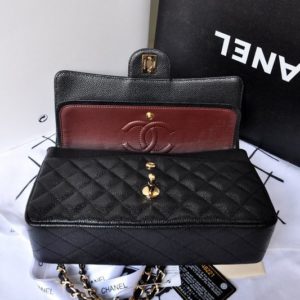 This is a classic. Period.
So since the Hubs likes me carrying the GST, I was thinking of getting it in a few other colours. He STILL does not like my Balenciaga!!! And I wanted to get more Balenciagas!!! *sulk* I will of course just that it's much more fun when he likes it too because he is more willing to open his wallet for it.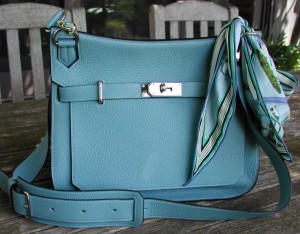 Here's another Jypsiere I would like to get. I love the colour. And I would like a beige and a pink GST and a yellow and a teal blue Balenciaga, and a silver flap bag and a few more Chanels, please. Thank you. Birkin? Can also…..
Now what do I do with the other 3 dozen bags that I have in my wardrobe? Fendi, Ferragamo, Louis Vuitton, Balenciaga, YSL, Ralph Laurent, Bally, Tory Birch, Coach, Christian Dior, Tods, etc. Oh my. I wish someone would just help me sell them. I would gladly give the proceeds to the Children of Myanmar.
There is nothing like being old and destitute with no money and if you are dependent on a source of income that suddenly goes flat, you will be in deep shit. Why be in that deep shit when you can prevent it from happening? Assuming you are a SAHM and only get a fixed salary from your husband every month, you must STILL take a portion out of that sum and keep it in a rainy day account. Even if it is RM20 a month, DO IT!!!!!!! He does not have to know. In fact, you'd be doing him a favour when in 30 years time, you show him your secret pot of gold.
At worst case, if you ever NOT need the money, you can go get yourself a new handbag. I do have my priorities down to pat.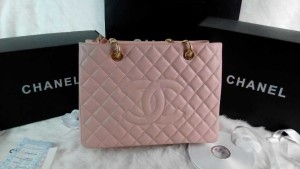 Another way of keeping cash is to buy groceries or pharmaceuticals for your friends and ask them to pay you cash instead.
It is awful having to resort to these methods of saving cash but what to do, some men are really assholes in giving their wives insufficient money to live on.
I am now on a money saving habit because we have financial goals and the hubs keeps nagging at me that we take so long to get there despite earning good money because I keep giving people freely and buying too much stuff. *gulp* So I am changing. Serious. I am going to be a good girl and not help anyone anymore and not buy anything anymore for a year next year. Girl guide's promise. The goal is to retire.
Speaking of which, we just bought 2 brand new roller blades today. Ouch! Since the Hubs used to be a professional skater, we had to get K2 skates of course. Now for my exercise regime to start – inline skating!!!
Tomorrow marks my next cardiologist visit and I am SO SCARED.
So what do I do? Start thinking of these little Ferags for T2 to match mine. Heh.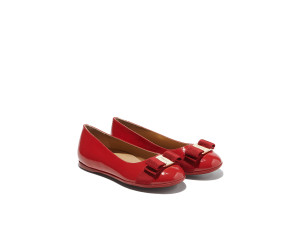 But still, don't forget about having your own money, OK? It is VERY important. Start saving your money TODAY.
**************************************************************************
Who is Mamapumpkin?
Mamapumpkin spent 7 years in London committing crimes to gain her Bartlett BSc in Architecture. She spent 7 years as a Stay At Home Mom raising her children as documented in this Mamapumpkin blog since over 10 years ago and thereafter returned to the Corporate World stronger than ever. Her last job as Country Director of a British Railway Signalling organisation saw her getting ill with an aortal and mitral heart valve regurgitation and early stage cancer. Through her journey from working to not working to working again, she sets out to prove to all women that they can do anything and everything that they set out to do; as long as they have that fire of desire burning within and the drive to work hard. Even better with oodles of love, passion and integrity.
Despite being ill, she has grown a network marketing business from very little knowledge and experience in the otherwise infamously known MLM (Multi-Level Marketing) industry, racing from an income of ZERO to RM 100,000 monthly in merely 2 years. She is a firm believer of the MLM business model but realises the pitfalls too and understands how and why the majority of people would shy away (or zoom far away) from any MLM business.
She is now pondering the title of her new book, From Zero to 100,000 RM monthly in 2 years and has a sequel in the pipeline with the aim of helping real professionals succeed in the World of MLM. Always the giver, Mamapumpkin has supported orphans for over 30 years and has now extended her care to the sick, single mothers, and even struggling families. She believes that with the MLM business model, we can all have a life of our own desires to enable real contribution into the world.
A beautiful life without limits.
Mamapumpkin currently manages the
Homeschooling Hub Malaysia on Facebook
. She also runs
Working Women Malaysia
(not THAT kind of Working Women!),
Mamapumpkin - Creating A Life of Abundance
, and Funky Moms on Facebook to offer REAL support to all women who want career and life success. She is a living testimony that women really can have a lot. Being financially free has enabled her to travel the world anytime anywhere doing anything, and she spends most of her day to day with her children, reading and supporting other women.
For enquiries, please contact her at mamapumpkin at gmail dot com or WhatsApp her at +6012-2333840
Show your support and spread the love!