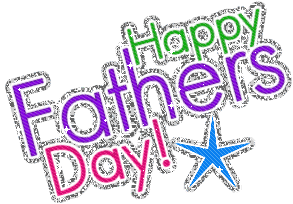 Are you aware that Father's Day is just around the corner in the next 2 weeks?
For a limited period only, I am having a Special Father's Day Promotion for Super Lutein going at RM400 per bottle of 100 capsules (normal price RM435 + Delivery Charge) with FREE DELIVERY within the Klang Valley.
Grab your Super Lutein whilst stocks last for your Dad to try because it is the best thing you could ever give to your Dad, his best health.
This offer is only valid for orders made till this Saturday, 13th June 2015; and for the first 50 bottles only. Expiry of all bottles is December 2016.
GRAB YOUR CHANCE QUICK because usually I sell out within 2 days MAX!!!
Why you would want to get your Dad a bottle of Super Lutein?
Why? Because you love him and want him to live for as long as and happy as possible, yes?
What the hell IS Super Lutein?
It is a complete health supplement made from pure, natural carotenoids filtrated many times over in a sterile environment imported from the best sources of organic fruit and vegetables around the world with only the potent extract of the 6 most essential carotenoids mixed with some fish oil and wheat germ oil within a natural soft gel capsule. Compared to your usual supplements from your local pharmacist, Super Lutein does not contain any fillers, additives nor binding agents that cause eventual load and harm to your kidneys and liver. Many supplements in the market contain 80% fillers and 20% active ingredients, which is why they are in powdered form pills and cost a whole lot cheaper. GNC's lutein supplements are only about RM100, a quarter the cost of Super Lutein, for example. Moreover, it does not necessarily contain FLORAGLO Lutein, which is the best source of Lutein in the world, clinically trialled and trusted by Doctors worldwide.
Why your Dad (or Father-in-Law) would benefit from consuming Super Lutein?
Purely and simply if he is already incredibly healthy, to prevent future chronic diseases including cancer. 3 capsules of Super Lutein contain 4 serves of fruit, 5 serves of vegetables in 6 carotenoids (pigments of plants which has the real nutrients in healing cells).
Super Lutein is great for the following health conditions:-
1. Eyes – whether it is aged macular degeneration, cataract, glaucoma or any eye disease at all.
2. Liver – Increases tolerance to alcohol, reduce tiredness, better skin, improves hepatitis (we actually have a patient of mine reverse his Hepatitis-B, no shit I kid you not), and recover from liver cancer.
3. Kidney – Improves incontinence, protein in kidneys, blood in urine, kidney stones, and the entire kidney function.
4. Blood – Normalises blood pressure, reduces blood sugar, relieves head, neck and back ache, improves GOUT, high cholesterol and arteriosclerosis (serious clogging of arteries), improvement of cerebral palsy.
5. Head – Regenerates hair growth (but you will likely lose some hair first before new baby hair grows back), some customers have experienced grey hair turning back to black (yeah, I shit you not but it's not happened to me yet!!!), improves dementia, reduces hyperactivity in kids, and boosts intelligence due to the DHA content.
6. Skin – Eliminates acne, brighter and more supple skin (look younger for SURE!!), get smoother heels on foot, eliminates corns on foot, improves sensitive skin, cures athlete's foot, dermatitis.
7. Intestines – no more constipation, excretes clogged stools from bowels, recovery from colon cancer, stops diarrhoea, haemorrhoids.
8. Cancer – helps cancer patients to have a much better quality of life. Has healed some cancer patients from certain cancers even without any other cancer treatment in the past, gives better strength to cancer patients. Prevents cancer. Successes have occurred with the following cancers as far as I know – Lymphoma, breast cancer, lung cancer, colon cancer, nose cancer, ovarian cancer, and I'm sure there's more but I cannot remember off hand right now. Best taken with Izumio if cancer patient is undergoing chemotherapy.
9. Other Miscellaneous Ailments – Giddiness, Heart Pain, Dry Skin, Asthma, Rheumatism and Joint Pains, Palpitations, Shortness of Breathe, Periodontosis, and many, many, MANY other health ailments that the body experiences and this is because SUPER LUTEIN is really SUPER. It heals the cells from within. It is not magic. It is pure nutrition. Same thing if you eat enough vegetables and fish. But you have to eat a LOT of it.
Show your support and spread the love!