My poor girls will be having their final exams reals soon. How time flies indeed!! They started in January 2015 and they are having their final exams in July 2015. Then a holiday for a month and straight to the new year in September 2015. Crazy right?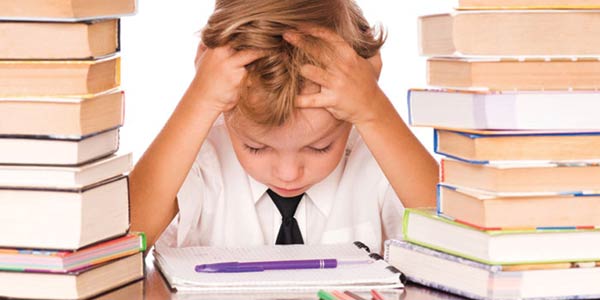 T1 is doing just fine at school but T2 is struggling because of her lack of reading skills and of course, if you cannot read, how the heck are you going to answer the exam questions, right??? The teachers are concerned for her because she is far behind her peers apparently but I am still not fussed because school work aside, she seems like a pretty normal kid to me! She is funny, strong, emotional, happy, manipulative, cheeky, and everything else you would expect of a five year old. But she is not a straight A student like her sister.
We are prepared in this instance to let her repeat the year should she NOT make it to get ahead to the next year. That is hilarious because it means we have to pay her fees AGAIN to repeat the same level!!! ARGHHHHH!!!!! T2!!!!!!!! But it's OK. Her Daddy loves her so much that he is perfectly happy to let her develop at her own pace and she will. But still!!!!!! LOL. I cannot believe one of my girls are going to repeat a year. I thought it was only for child delinquents to repeat a year. In my life, we skip years. Well, I did.
We have exactly 6 days to the start of the exam to revise the whole year's syllabus. Huhuhu. I think I will just pass. Or should I spend every waking hour trying to get her through so that she makes it to Year 1? The price saving would be equivalent to one new Chanel Flap Bag. Darn, I cannot decide. I am so thankful that T1 is self sufficient. Imagine if I had 2 to worry about? Stress!!!
Honestly, when I was a kid, NOBODY paid any attention to my grades. I was always the top 5 in class till I reached secondary and got interested in boys which is when my grades started dropping. And still, nobody really paid any attention. But I managed to get myself a place in a top University in the best architectural school, yes? The Bartlett has been renown as the top architectural school in the UK for several consecutive years but got knocked off to 2nd place this year by Cambridge, where I was meant to do my Masters in Architecture but never went for that final interview due to boyfriend reasons. Chis. If only I had someone to kick my ass then but my parents were too preoccupied with their own lives to notice anything academic I did with my life then. So I put that offer from Cambridge into my safekeeping tin and followed my then dentist boyfriend to Leeds instead to start work with an architectural practice. You live and learn!!!
But what does that teach me? That I do not need straight A's to get into a top University. I just needed the bare minimum to make their UCCA offer which for me was a BBC in Math, Physics and Chemistry though I did better than that. Phew. So T2 will be alright, right???
One thing I am really happy about is that the school they are in is extremely dynamic. It is rigorous and offers the children a fantastic school life that has injections of everything that is important in the optimal raising of a child. I grew up with International School kids, believe me I did. I lived next to one and I had tons of friends in another, and no, they were not the school culture I would have chosen for my kids, so till now, I am still extremely pleased with my choice of International School for my 2 girls.
But the exams still suck.
**********************************************
Mamapumpkin quit her full time job as the Country Director of a British Railway Signalling organisation in December 2014 due to the diagnosis of her double heart valve (aortal and mitral) regurgitation causing her to be extremely fatigued (insufficient oxygenated blood) and not being able to function as a normal human being. By the Grace of God, she was introduced to Izumio and Super Lutein and her health has rocketed since. She now pledges that it is the best thing that ever happened to her and earns a good living by sharing the benefits of Izumio and Super Lutein to the world.
Mamapumpkin also manages the Homeschooling Hub Malaysia on Facebook. Please LIKE the page and contact her for enquiries. She has just recently started Working Women Malaysia on Facebook to offer support to all women who want career and life success.
For information on Izumio and Super Lutein, please LIKE the Izumio Lutein Malaysia page on Facebook or email her at (mamapumpkin at gmail dot com) and she will be able to respond to all your queries. Or WhatsApp/Call her at 012-2333840.
There is also an Izumio and Super Lutein Resource Centre on Facebook that is strictly for her growing team of customers and medical advisers (yes, there are Doctors in there). This is a place where user sharing is discussed working towards everyone's best health. And of course, you will be guided towards your business success should you wish to do the Izumio business, a very viable business.
For more reading on her experience with Izumio and Super Lutein, please click on the following links:-
1. Izumio and Super Lutein for CANCER
2. Izumio and Super Lutein for Eczema
3. Izumio and Super Lutein heals Diabetes
4. Izumio and Super Lutein heals a Slipped Disc
5. Izumio and Super Lutein for KIDS
6. Izumio and Super Lutein for a Happy Family
7. Izumio and Super Lutein for WOMEN
8. Izumio and Super Lutein for EYES
9. My personal recommendation on Izumi and Super Lutein
10. The Izumio Super Lutein Business
11. My success with the Izumio and Super Lutein Business
12. Izumio and Super Lutein Business Expansion
13. My Earnings for April 2015 from sharing the Availability of Izumio and Super Lutein
14. Izumio and Super Lutein for Glaucoma
15. Izumio and Super Lutein have NOTHING to do with Alkaline Water (now known as active Hydrogen water)
16. It is all about KIZUNA – the bonds of friendship
Or do a SEARCH on this blog on the top right hand corner for IZUMIO and you should be able to find anything related to Izumio. Mamapumpkin talks about Izumio everyday. It is her life after her family.
**************************************************************************
Who is Mamapumpkin?
Mamapumpkin spent 7 years in London committing crimes to gain her Bartlett BSc in Architecture. She spent 7 years as a Stay At Home Mom raising her children as documented in this Mamapumpkin blog since over 10 years ago and thereafter returned to the Corporate World stronger than ever. Her last job as Country Director of a British Railway Signalling organisation saw her getting ill with an aortal and mitral heart valve regurgitation and early stage cancer. Through her journey from working to not working to working again, she sets out to prove to all women that they can do anything and everything that they set out to do; as long as they have that fire of desire burning within and the drive to work hard. Even better with oodles of love, passion and integrity.
Despite being ill, she has grown a network marketing business from very little knowledge and experience in the otherwise infamously known MLM (Multi-Level Marketing) industry, racing from an income of ZERO to RM 100,000 monthly in merely 2 years. She is a firm believer of the MLM business model but realises the pitfalls too and understands how and why the majority of people would shy away (or zoom far away) from any MLM business.
She is now pondering the title of her new book, From Zero to 100,000 RM monthly in 2 years and has a sequel in the pipeline with the aim of helping real professionals succeed in the World of MLM. Always the giver, Mamapumpkin has supported orphans for over 30 years and has now extended her care to the sick, single mothers, and even struggling families. She believes that with the MLM business model, we can all have a life of our own desires to enable real contribution into the world.
A beautiful life without limits.
Mamapumpkin currently manages the
Homeschooling Hub Malaysia on Facebook
. She also runs
Working Women Malaysia
(not THAT kind of Working Women!),
Mamapumpkin - Creating A Life of Abundance
, and Funky Moms on Facebook to offer REAL support to all women who want career and life success. She is a living testimony that women really can have a lot. Being financially free has enabled her to travel the world anytime anywhere doing anything, and she spends most of her day to day with her children, reading and supporting other women.
For enquiries, please contact her at mamapumpkin at gmail dot com or WhatsApp her at +6012-2333840
Show your support and spread the love!