This morning, we headed off to our favourite breakfast place, Huckleberry at Damansara Heights and shit, it was FULL HOUSE!!! Darn it. I was so looking forward to showing the girl where Dada and Mama have breakfast every morning after dropping them off at school. We headed down to the croissant cafe instead followed by a full morning of deliveries and then attended a preview of Disney's Descendants Movie at GSC Nu Sentral.
Just so you know, the movie will be showing on Astro Disney this coming Sunday, 13th September (T1's birthday!) starting at 11am followed by several repeats thereafter. Catch it! Catch it!
Disney's Descendants is about the children of the old Disney characters, specifically Jafar of Aladdin, Maleficent, Cruella De Vil of 101 Dalmatians, The Evil Queen from Snow White, Cinderella's son, Cinderella's Fairy Godmother, Beauty and The Beast's son, Sleeping Beauty's daughter and one of the Snow White dwarf's son. It was hilarious.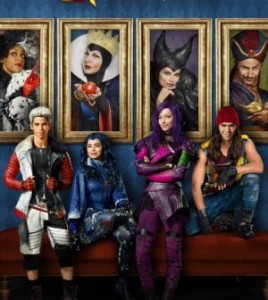 Disney's Descendants is a story about good over evil and how being good always wins. Yay, me! It is about friendship, true love, tests, loyalty and best of all, bitches – my favourite!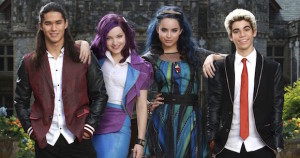 I actually fell asleep at the movie because I was bored and tired as well. But T2 LOVED IT!!!! In fact, her new colour is now purple, deep purple just like MAL, Maleficent's daughter, and she wants to be just like her. OMG, is this the end of Elsa then??? *Jumps clapping hands in glee*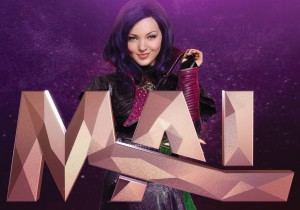 The girls were supposed to dress up just like the characters but at the 11th hour, you can tell they didn't do a very good job though I was quite pissed that the organisers didn't even acknowledge T1's effort. She was wearing tons of chains including Madonna crosses like a rock chick with biker leather wrist bands and a purple pullover. I thought she passed the part but they were obviously too busy to notice. The photo below doesn't show it because she only put on her gear later. Oh well.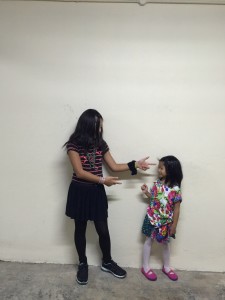 After the movie, we went bed sheet shopping and I learnt something new about thread counts. Apparently, you don't just look at the thread count to assess the quality of your sheets i.e. higher thread count did not mean better sheets as proven by the sales girl. She showed me a 900 thread count sheet costing over a thousand RM versus a 600 thread count sheet that cost under RM600 and the 600 thread count sheets felt so much softer. Of course, I chose the cheaper one even though the thread count was less!
We had a late lunch at Melur & Thyme, a place I probably will not return to. Not so hygienic, OK food, I don't know. We had a duck and roti jala dish, a club sandwich (this was OK), and some nachos with salsa dip. Really nothing to shout about for the prices. I think my taste buds are just too sophisticated and I am always comparing value versus price, but I feel I am qualified to do so!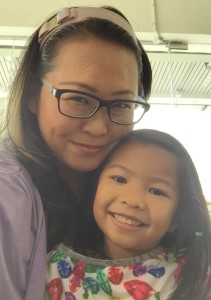 Here's me and T2 showing off my new Ferragamo hair band, bought a few last week, huhuhu, because I can!
Show your support and spread the love!