Today is Day 4 of the kids school holidays. So far they have made a trip to the trampoline park, played with friends at play dates, followed me around for deliveries to see how Mommy works hard, and today, practising their creativity with Decopatch. We first learnt of Decopatch whilst we were in Paris visiting our dear friend's home. She had the loveliest piece of furniture and when we asked where she got such an attractive, vibrant piece, she introduced us to Decopatch!
She even brought us to the mall in Paris where they sold Decopatch. EXPENSIVE!!!!! But what the heck. We were on holiday and it is beautiful after all….
One of my lovely friends, Syn Nee, gave us her old photo screen to use when I mentioned I was looking for a screen to hide the kids MESS and because it had a chip on it, we decided to revive the entire screen to a colourful burst of fun!
Decopatch is essentially lovely colourful thin decorated paper that you glue onto furniture or anything that you wish. It comes with a special glue for different surfaces and really brings stuff to live. We are a colourful, happy family so it is only apt that our stuff reflect us.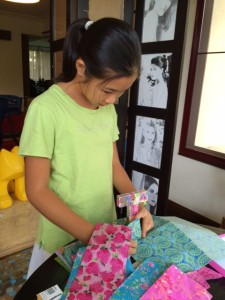 They come in strips of colourful paper costing about 3 EUROS per sheet, the size if probably A3 and then you buy the special glue which is I cannot remember how much, maybe 15-20 EUROS. I remember it was quite expensive so I only bought ONE bottle as it was our first time trying it out. They wanted to buy the whole store but I said try first!!! And luckily I did, because you see, we are such a busy little family that it has taken us 10 months to finally open the damn thing up. LOL!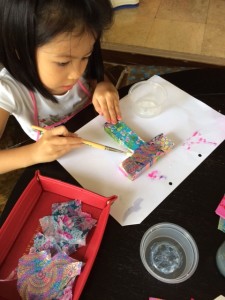 We also bought some paraphernalia made out of plaster of Paris for T2 to try her hand at Decopatching.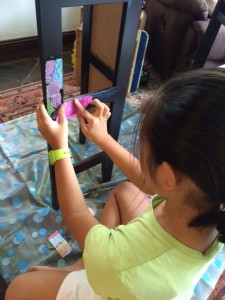 As T1 wanted to be completely in charge of the photo screen. Hahaha. Let's see what she comes up with and what the final product turns out to be. I am really looking forward to this new piece of furniture in my living room space.
Show your support and spread the love!