I got a shock yesterday when I read about the cabinet reshuffle in Malaysia. Now I am one to steer away from politics in Malaysia not because I have no interest in it nor have nothing to say about it but because my stepfather has been a politician before. I know the game. Best I just shut up.
However it really brought back memories because at a similar time last year, in my own secret Mamapumpkin Group of ladies, I had also one night went on a random culling of a large group of women. Why did I do it? I had heard from one of the ladies and with evidence what exactly 4 of the ladies had done, a gross act of betrayal. In order not to embarrass them, I kicked everyone out randomly. I figured if anyone were really interested in being a part of the group for a real purpose, they would have asked me what happened and I would have told them. And for those that couldn't be bothered to ask, well, they didn't deserve to be a part of the group then.
Because many of them were guilty anyway for being in the group just as stalkers or gossip queens, they didn't dare ask!
The sincere ones did and I added them back in. Some were nonchalant. It didn't make a difference to them whether they were in or out so they just left it. That kind of attitude didn't warrant being in the group either. I wanted genuine people with great attitudes.
The lot of them would laugh if they heard this because some of them actually came to me to tell me that ACTUALLY, the remaining people in my group were the traitors and THEY were the good ones. So much drama. Anyway, they went off to form their own new groups which I had already encouraged them to do many a time since there were internal bickering going on and I was getting quite tired of it. And whilst they started their new group, not only did they start pulling people over from my group (yes, they would have loved to believe that people followed on their own accord but I know better) but also bitched and lied about me to several others. They were really smart about it too. The ones who would have fucked them up straight to their faces, they would not dare mention my name but for most, they would ask about me. It was my drama of 2014.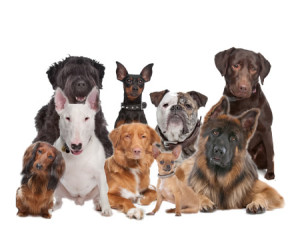 Hey, do you think they look familiar???
It is times like this when you really see who your allies are and learn about the true characters of people. Even the girls who complained about them ended up being in their group! They turned all the lies around to attack me of all people when I had absolutely NOTHING to do in the first place with any of their internal squabbles. Easy attack just because I told them off and when I refused to reveal my sources, they became vicious. To the point of ruining families by sending hate mail and random reporting to the authorities for utter nonsense. I have never EVER met such a vicious group of women!!! People would ask me how the heck I knew them? Sad to say, they were all blog readers…..and you know what? I really treasure my blog readers. But unless you have known them for more than 5 years very well, they are as good as anyone else on the street because you really don't know people until you've had enough quality time with them. Even friends turn around as I have experienced over the years so to me it is never a surprise. When innocent parties ask them what had happened, different people got different stories. So much lies went in about me it's not even funny. I kept asking for a showdown so the truth came out in front of EVERYBODY but none of them would oblige. I know I am a lucky girl and I am not perfect but what those ladies did and continue to do, was just below the belt. If I could afford it, I would pay for their psychological help.
So yeah! Najib's cabinet reshuffling sure did remind me of that drama last year! When I think back now, it is funny. It is funny that out of so many women there that I had helped, they would turn against me without even asking me what had happened and merely by virtue of hearing the story first from the other parties. And you know what? They know who they are. All the women that I have helped whether in cash or kind, they so know who they are and yet. They must be justifying their actions with stories played in their head. And the few who they went to to try to convert, they were the smarter ones.
I have learnt now to be a bigger bitch. And I learn from my awesome bitch Sifu.
Once upon a time, people bitched about Mahathir being a dictator. I was at the Energy Spa at Great Eastern Mall when a matsalleh lady brought up the fact that he was bad for doing this and that but I fought her. I am not pro-Mahathir but seriously, I have been in situations where people are SO STUPID that you just have to shut them down. They don't see the light at all because they have either been brainwashed or have an untrusting attitude, thus no matter what you do, they will fight you without logic. For this, Mahathir just shut them down. I totally understood and I fought my case with that matsalleh woman who was obviously pro-Anwar. I am not pro nor against Anwar either. I'm just saying. Sometimes people are so stupid that you just have to move on and give up. You'd be wasting your time otherwise. It isn't that you don't care. It is because they don't. Not even for themselves.
**************************************************************************
Who is Mamapumpkin?
Mamapumpkin spent 7 years in London committing crimes to gain her Bartlett BSc in Architecture. She spent 7 years as a Stay At Home Mom raising her children as documented in this Mamapumpkin blog since over 10 years ago and thereafter returned to the Corporate World stronger than ever. Her last job as Country Director of a British Railway Signalling organisation saw her getting ill with an aortal and mitral heart valve regurgitation and early stage cancer. Through her journey from working to not working to working again, she sets out to prove to all women that they can do anything and everything that they set out to do; as long as they have that fire of desire burning within and the drive to work hard. Even better with oodles of love, passion and integrity.
Despite being ill, she has grown a network marketing business from very little knowledge and experience in the otherwise infamously known MLM (Multi-Level Marketing) industry, racing from an income of ZERO to RM 100,000 monthly in merely 2 years. She is a firm believer of the MLM business model but realises the pitfalls too and understands how and why the majority of people would shy away (or zoom far away) from any MLM business.
She is now pondering the title of her new book, From Zero to 100,000 RM monthly in 2 years and has a sequel in the pipeline with the aim of helping real professionals succeed in the World of MLM. Always the giver, Mamapumpkin has supported orphans for over 30 years and has now extended her care to the sick, single mothers, and even struggling families. She believes that with the MLM business model, we can all have a life of our own desires to enable real contribution into the world.
A beautiful life without limits.
Mamapumpkin currently manages the
Homeschooling Hub Malaysia on Facebook
. She also runs
Working Women Malaysia
(not THAT kind of Working Women!),
Mamapumpkin - Creating A Life of Abundance
, and Funky Moms on Facebook to offer REAL support to all women who want career and life success. She is a living testimony that women really can have a lot. Being financially free has enabled her to travel the world anytime anywhere doing anything, and she spends most of her day to day with her children, reading and supporting other women.
For enquiries, please contact her at mamapumpkin at gmail dot com or WhatsApp her at +6012-2333840
Show your support and spread the love!