Children's Book Review: Maxilla by Lianne Ong
I am honoured to be doing the book reviews of some local children's authors as I myself wanted to become a children's book author not too long ago. Somehow, that still hasn't happened and suddenly, so many Asian women have now done it. Very proud of them. They have my full support.
Children's Book Review: Maxilla by Lianne Ong
I asked my 9 year old to read Maxilla by Lianne Ong then asked her what she thought about it. She said it was a very good book if a child was interested in Science. Interesting review from a kid 🙂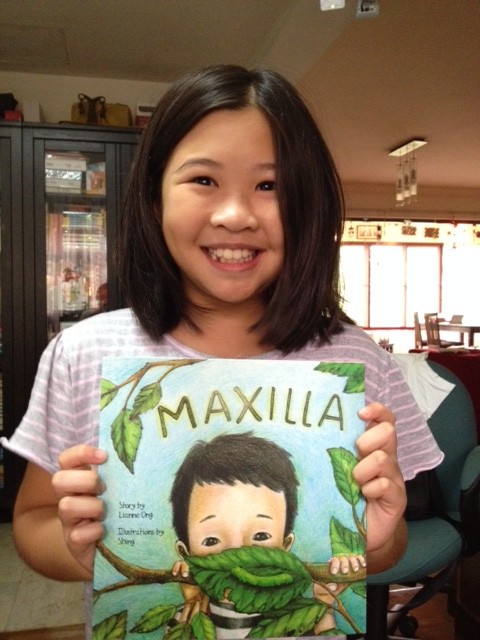 So what if the child is not interested in Science? I asked…..
Then it's still an interesting book, just that one would be even more interested in it should one be passionate about Science.
OK, daughter.
What do I myself have to say about Maxilla, the book?
I think it's a lovely book that is thoughtfully written and explores these factors:
1. The metamorphosis of a butterfly
2. To love and to let go
3. Parenting styles
4. Keeping pets
5. Exploring the details in writing style
6. Beautiful illustrations that go so well with the details
7. The two sides to a story
Children's Book Review: Maxilla by Lianne Ong
Maxilla is the story of a boy who finds a caterpillar and brings it home as a pet. As the days go by, he grows to love his pet more and more as he cares for it and learns all there is to learn about it. But one day, he learns that he has to release his pet in order for it to survive. His mom gently suggests the same but the ache in his heart to let his pet go is tragic.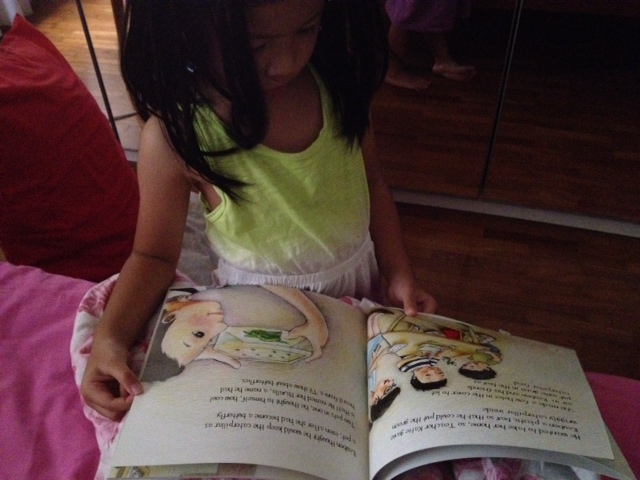 What I liked about the end of the book was the voice of Maxilla, the caterpillar. His side of the story. However, I would have preferred it if he had made reference to his once upon a time owner.
It is something to ponder how you would deal with your child when the day comes when he has to deal with such pain. My own daughter had been there at the tender age of 3. She was upset because her good friend had dumped her for another. It took her days, weeks even, to start seeing rainbows and stars again. These days at 9 should she get dumped by a friend, she's able to take it more in stride. Everything happens for a reason and it is much better to have loved and lost than to not loved at all.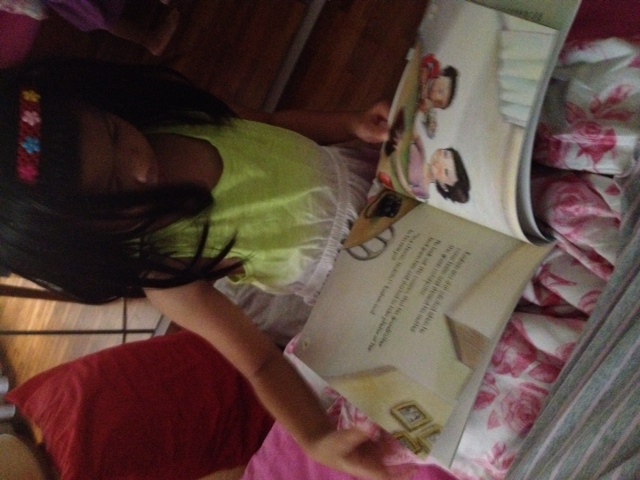 In terms of how we approach our children as parents, Maxilla's owner's mother could have very abruptly instructed him to let the caterpillar go without explanation. Just do as I say or……..which is still a norm in many Asian households, believe it or not. Or worse, she could have simply taken it away herself or killed it! Or she could have told him a lie? So many ways to skin a cat, really, so which approach is best?
Children of pets are statistically known to become more responsible adults from the sheer practice of caring for a livelihood. That doesn't go to say that children who do not have pets don't care. Yet, having a pet really does raise the consciousness of a child in being responsible for another life. Some children feel more, some less; nevertheless, a worthy experience to own a pet at some point of a child's life. Knowing my T2, she'd probably just kill the pet! *sigh* T1, on the other hand, has done extremely well in caring for a fish that lived an entire year whilst her classmates' fish all dies within the month or two.
As I am a writer (a self-proclaimed one, no doubt), I am critical when I read with my mind analytically dissecting a piece of work in all directions. Sometimes I wish I could just read blindly but I cannot. It has been ingrained and trained, my brain, to analyse every possibility, every thought, every emotion, every outcome. Shish. The good thing about it is I make a good business strategist and for that, can be in demand *wink*.
As a designer, I am also graphically aware of what works and what doesn't so yes, Maxilla's illustrations are gentle and feathery, exhibiting the gentleness and calmness of the story as opposed to let's say, strong, bold colours as in Maisy the Mouse's bright personality. Both work and both apt in their relevant context, so good job Maxilla's illustrator. I love the details in the colouring, so much patience and love. LOVE!!!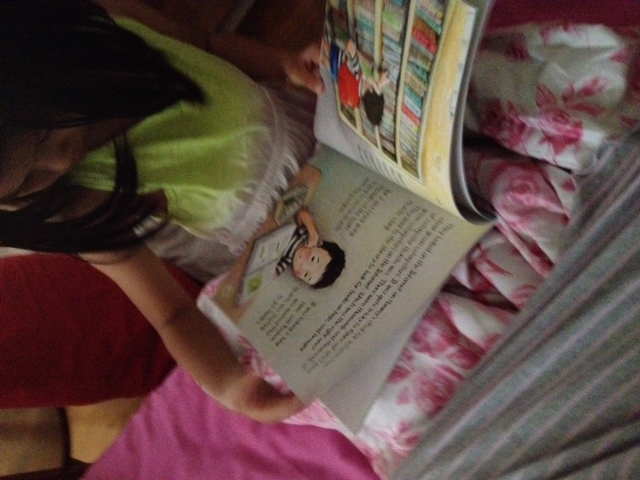 There are always two sides to a story and this is what the human race fail at most. Many people equate 1 + 1 = 2 when the reality of the world actually is much more abstract. 1+1= 3-1 or 10/5 or 2×1 or you get the drift. Just because someone said something or did something does not mean he ________________*fill in the blanks*. There are so many possibilities. Assume and you make an ass of yourself.
Children's Book Review: Maxilla by Lianne Ong
So yes, 7 pointers of discussion within a children's storybook makes it a loaded book and I wonder if that was the author's intention. Let's start discussing then!
**************************************************************************
Who is Mamapumpkin?
Mamapumpkin spent 7 years in London committing crimes to gain her Bartlett BSc in Architecture. She spent 7 years as a Stay At Home Mom raising her children as documented in this Mamapumpkin blog since over 10 years ago and thereafter returned to the Corporate World stronger than ever. Her last job as Country Director of a British Railway Signalling organisation saw her getting ill with an aortal and mitral heart valve regurgitation and early stage cancer. Through her journey from working to not working to working again, she sets out to prove to all women that they can do anything and everything that they set out to do; as long as they have that fire of desire burning within and the drive to work hard. Even better with oodles of love, passion and integrity.
Despite being ill, she has grown a network marketing business from very little knowledge and experience in the otherwise infamously known MLM (Multi-Level Marketing) industry, racing from an income of ZERO to RM 100,000 monthly in merely 2 years. She is a firm believer of the MLM business model but realises the pitfalls too and understands how and why the majority of people would shy away (or zoom far away) from any MLM business.
She is now pondering the title of her new book, From Zero to 100,000 RM monthly in 2 years and has a sequel in the pipeline with the aim of helping real professionals succeed in the World of MLM. Always the giver, Mamapumpkin has supported orphans for over 30 years and has now extended her care to the sick, single mothers, and even struggling families. She believes that with the MLM business model, we can all have a life of our own desires to enable real contribution into the world.
A beautiful life without limits.
Mamapumpkin currently manages the
Homeschooling Hub Malaysia on Facebook
. She also runs
Working Women Malaysia
(not THAT kind of Working Women!),
Mamapumpkin - Creating A Life of Abundance
, and Funky Moms on Facebook to offer REAL support to all women who want career and life success. She is a living testimony that women really can have a lot. Being financially free has enabled her to travel the world anytime anywhere doing anything, and she spends most of her day to day with her children, reading and supporting other women.
For enquiries, please contact her at mamapumpkin at gmail dot com or WhatsApp her at +6012-2333840
Show your support and spread the love!