Sigh. I caved. For the longest time, I'd pledged that my kids will never play with Barbie because I never did and I am against commercialism so when my youngest, T2, showed a real interest in the pinkness world of that superhero doll, I just didn't have the heart to deny her that happiness.
So for her 5th birthday, she finally got some Barbie. In fact, she had a birthday party for the first time ever and received a whole collection of Barbies!!! I don't have to say a lot as the pictures show themselves……
Happy Birthday, T2. I know how much you love Barbie……since you say you are a big girl now and only small girls play with baby dolls and big girls play with Barbie. Now who brainwashed you into that?!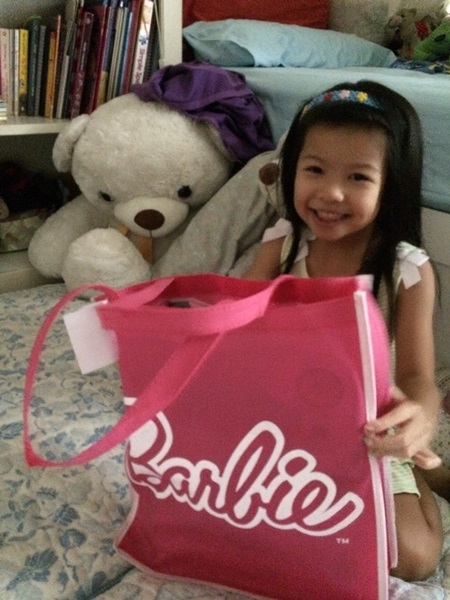 .
Slowly unraveling her Barbie treasure from the Barbie bag……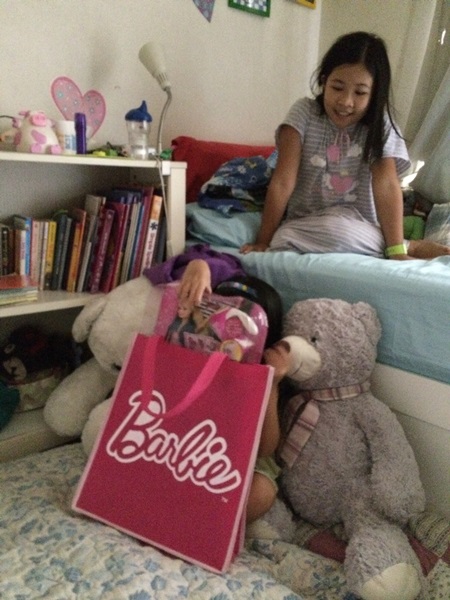 .
Kisses to Mommy or Mattel, T2?? BOTH!!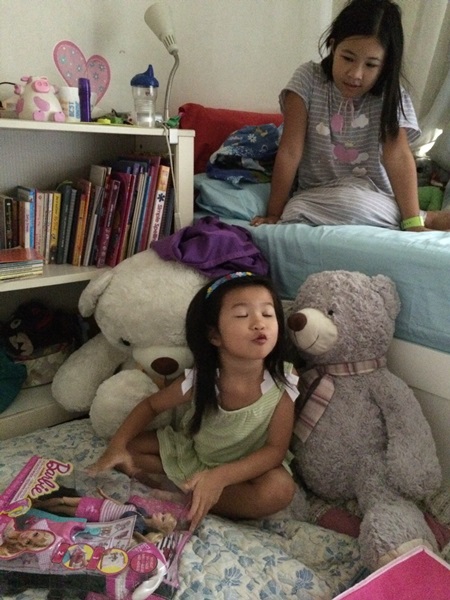 .
And she didn't forget her sister, because she needed her to help open the Barbie toy for her!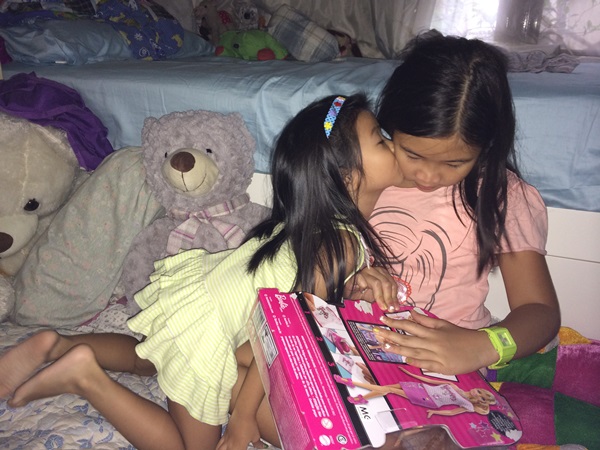 .
Waiting anxiously………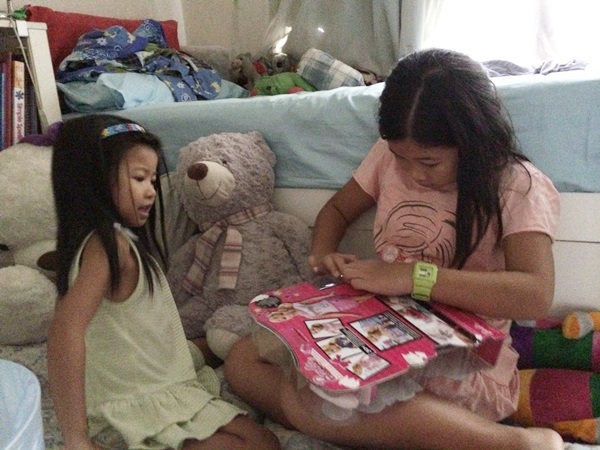 .
OHhhhh! I'm SO excited, Mommy!!!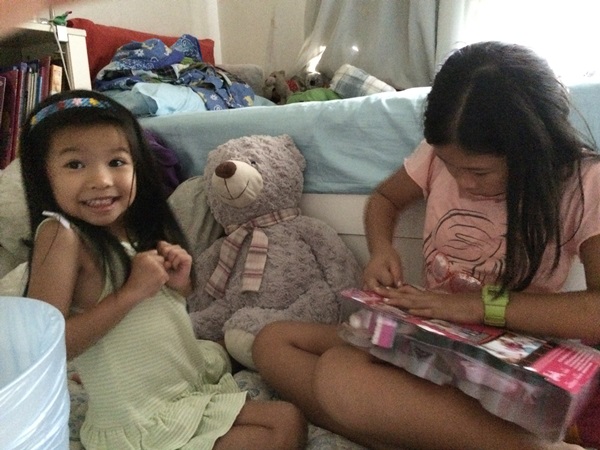 .
Mommy, look! It says TM, Che-Che's name! It should be TN, my name!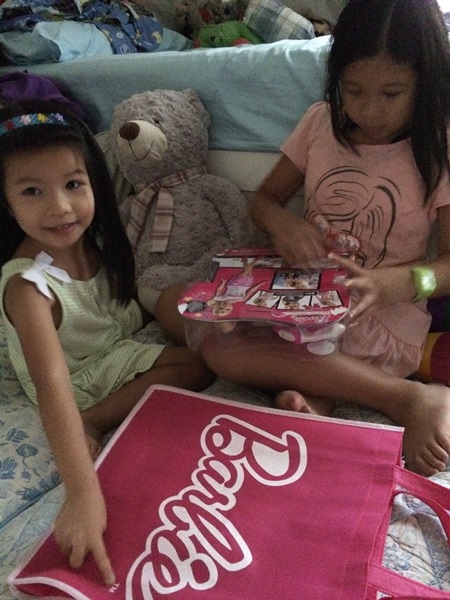 .
TadaaaaAAAAA!!!!!!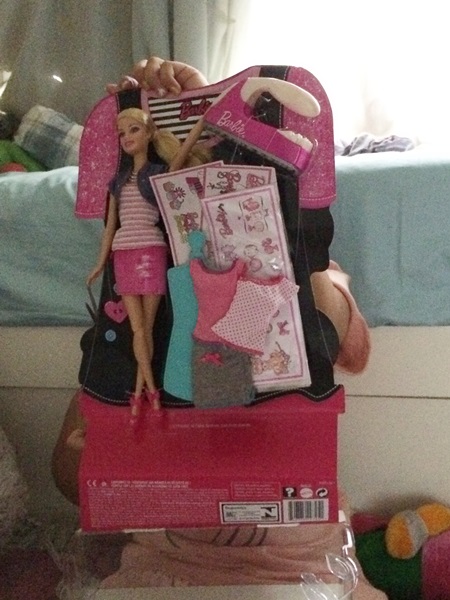 .
Reading the instructions…….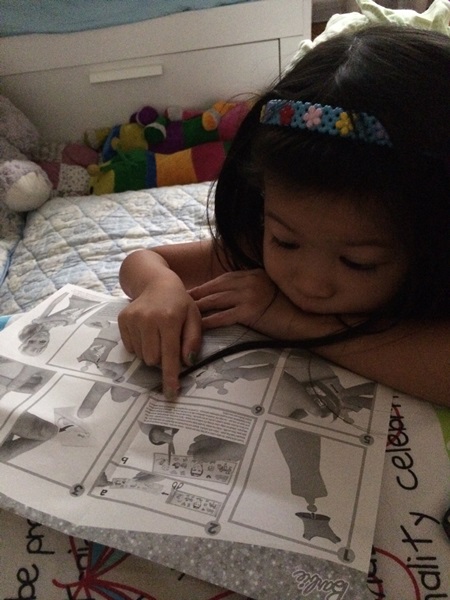 .
And Barbie play begins!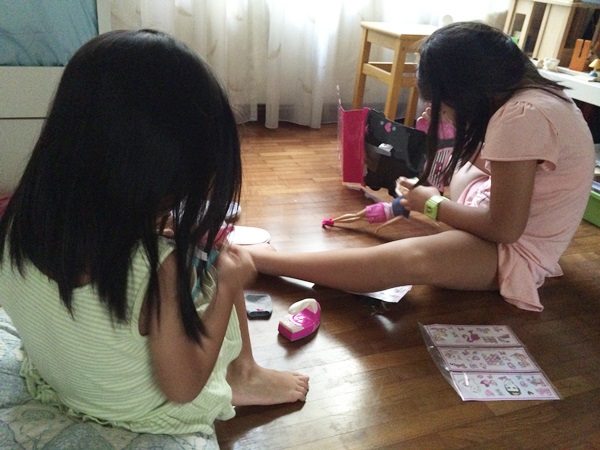 .
Mama, I have a Barbie iron!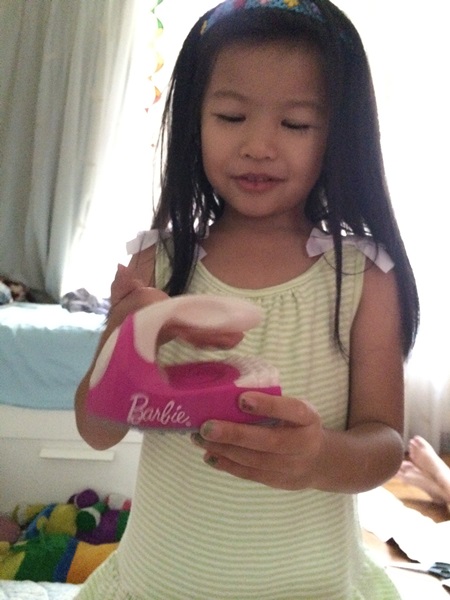 .
They spent a few hours on Barbie ironing clothes and print ons as the set was an ironing print on set……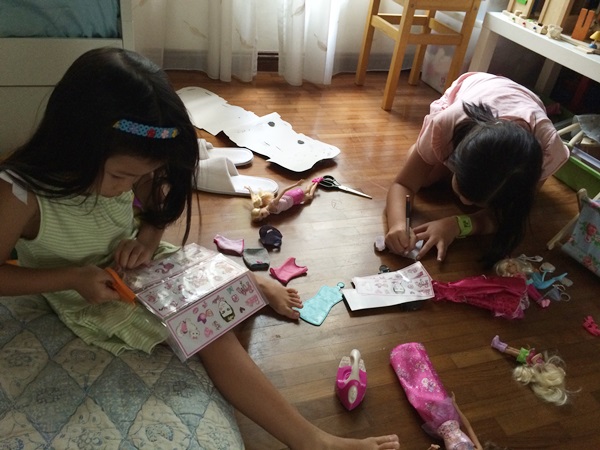 .
Teamwork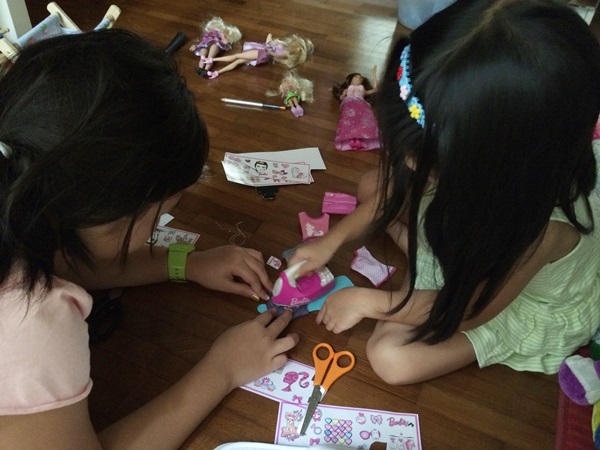 .
We did it!!!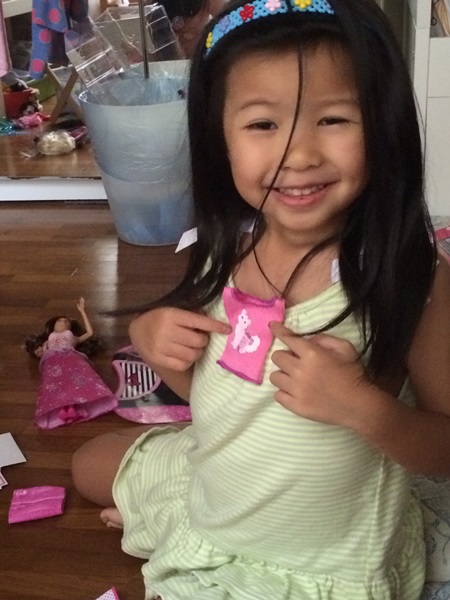 .
Continuing her Barbie play…..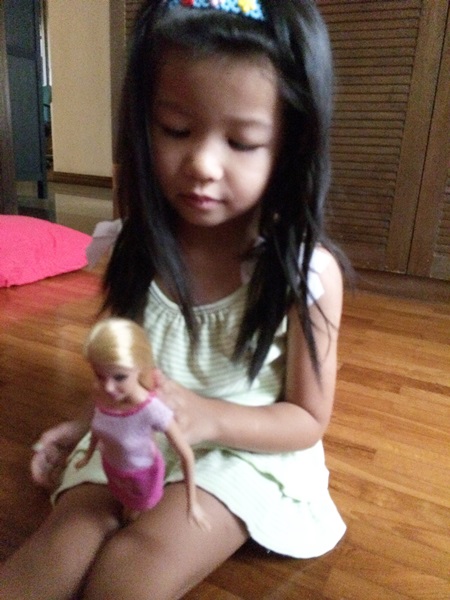 So yeah, we've succumbed to the Barbie world. This does not mean we will be collecting all things Barbie! Hell, no. I am not a toy advocate, remember? But thank you, Barbie, for making my precious little ones days brighter. Thank you so much. She does get good play out of Barbie and truly enjoys herself whilst playing.
Show your support and spread the love!