Yes, we do! They gave us such a delightful time last Sunday…….THANK YOU, Trudy and Teddy, with our utmost sincerity. My girls had a really nice time and T2 is over the moon with her new purist outfit. Thank you so much for inviting us.
It was a super busy weekend for us. Actually, it's been a super busy month this February. First, Chinese New Year in Kelantan, then relatives down for my brother's wedding, then T1's Disney Princess shoot, then T1's swimming gala and on this particular day, I had a formal function to attend with a famous opera singer (Leonardo De Lisi) perform and at the same time, still rush to Teddy and Trudy which is why I told the Hubs to take them there first.
T1 was appointed to do live updates, take pictures and write notes on what happened till I arrived. Hey, I paid her a salary for this, OK??? Daddy's role was to babysit T2.
The Agenda for the Day – fun for kids, a fashion show and a winner! So fun and creative for the little kiddies – great job, Trudy and Teddy!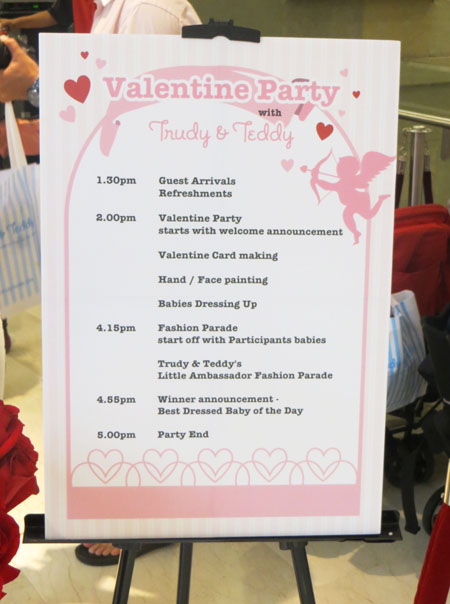 Prior to this, we told T2 that she was participating in a fashion show and explained what a fashion show was. She was so excited and kept posing and strutting our corridors at home like a natural model. We were all excited for her!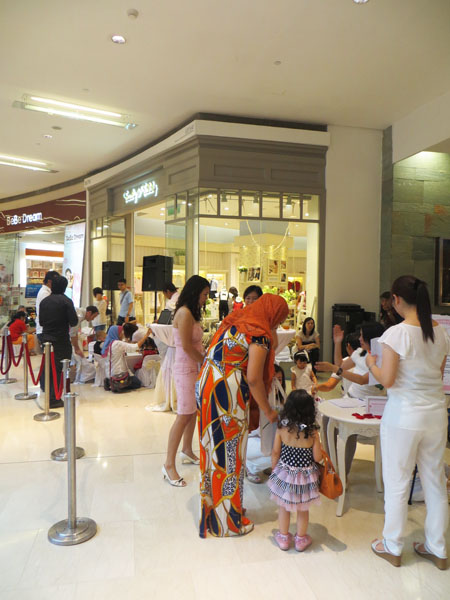 Registration Desk – Wow, Mommy! There is a RM300 voucher inside for T2 to buy anything she wants from the store!!!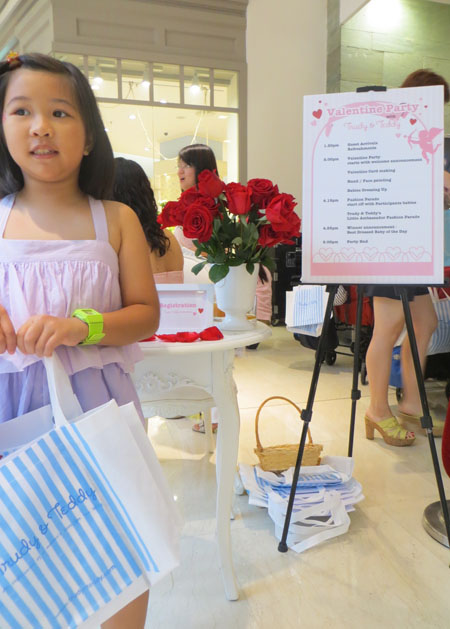 That totally made T2's eyes light up with glee as we all know what a little fashionista she is. This girl just LOVES dressing up and all things girlie…..
They wasted no time in searching for an outfit for T2. I mean, who does not love shopping?!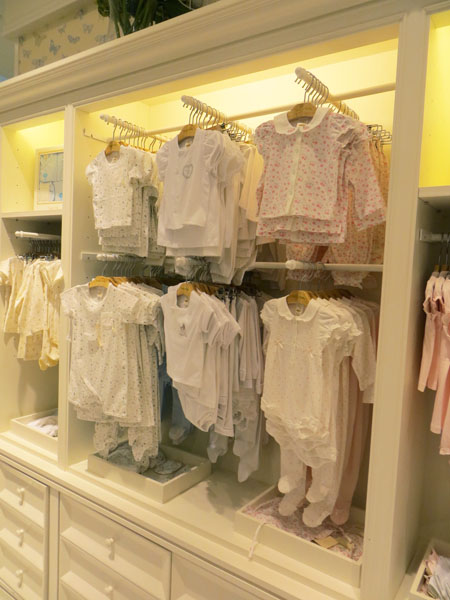 No, not those clothes! Those are for BABIES!!! I'm not a BABY!!!, professed the little chilli padi.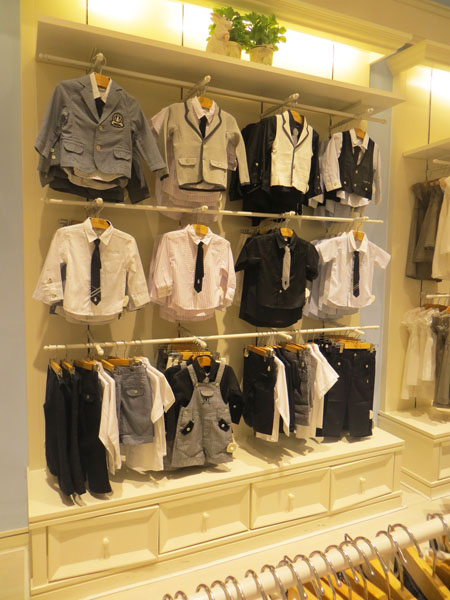 No, not those clothes! Those are for BOYS!!! I am not a BOY!!!, she continued.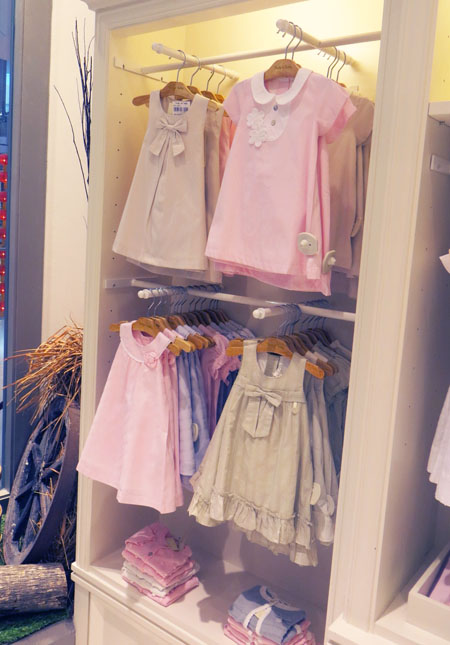 Here, she mmm'd and ahh'd for a minute whilst her sister went around the store to take more pictures.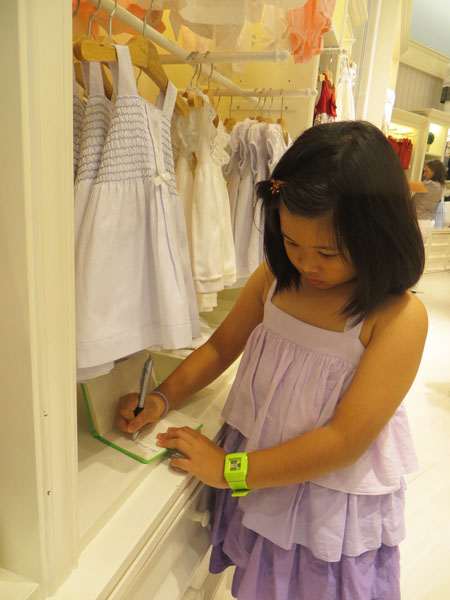 T1 did a great job in writing notes of the event and taking some pictures for it. All the pics you see here that don't have her in it are hers. I love the stores' classic American country style feel. It's so cosy and warm and all that is missing is some steaming hot chocolate!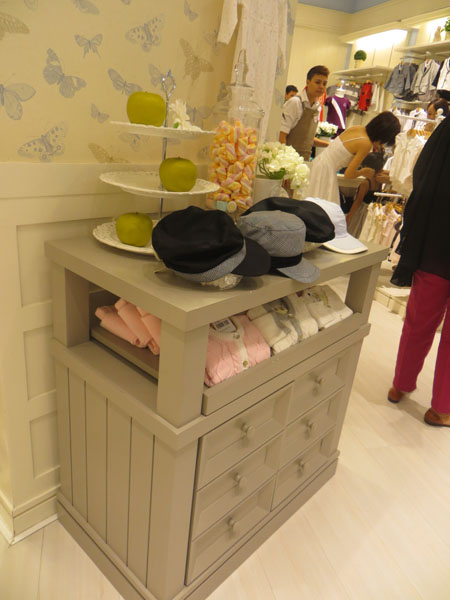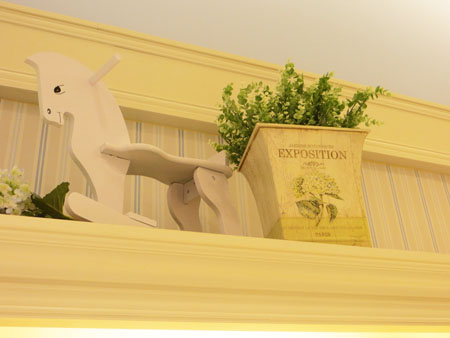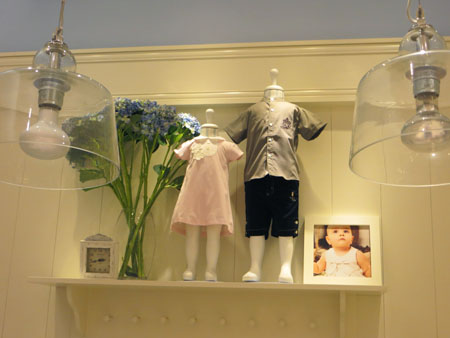 They have great baby gift boxes for all those special occasions and won't you just look at those prices???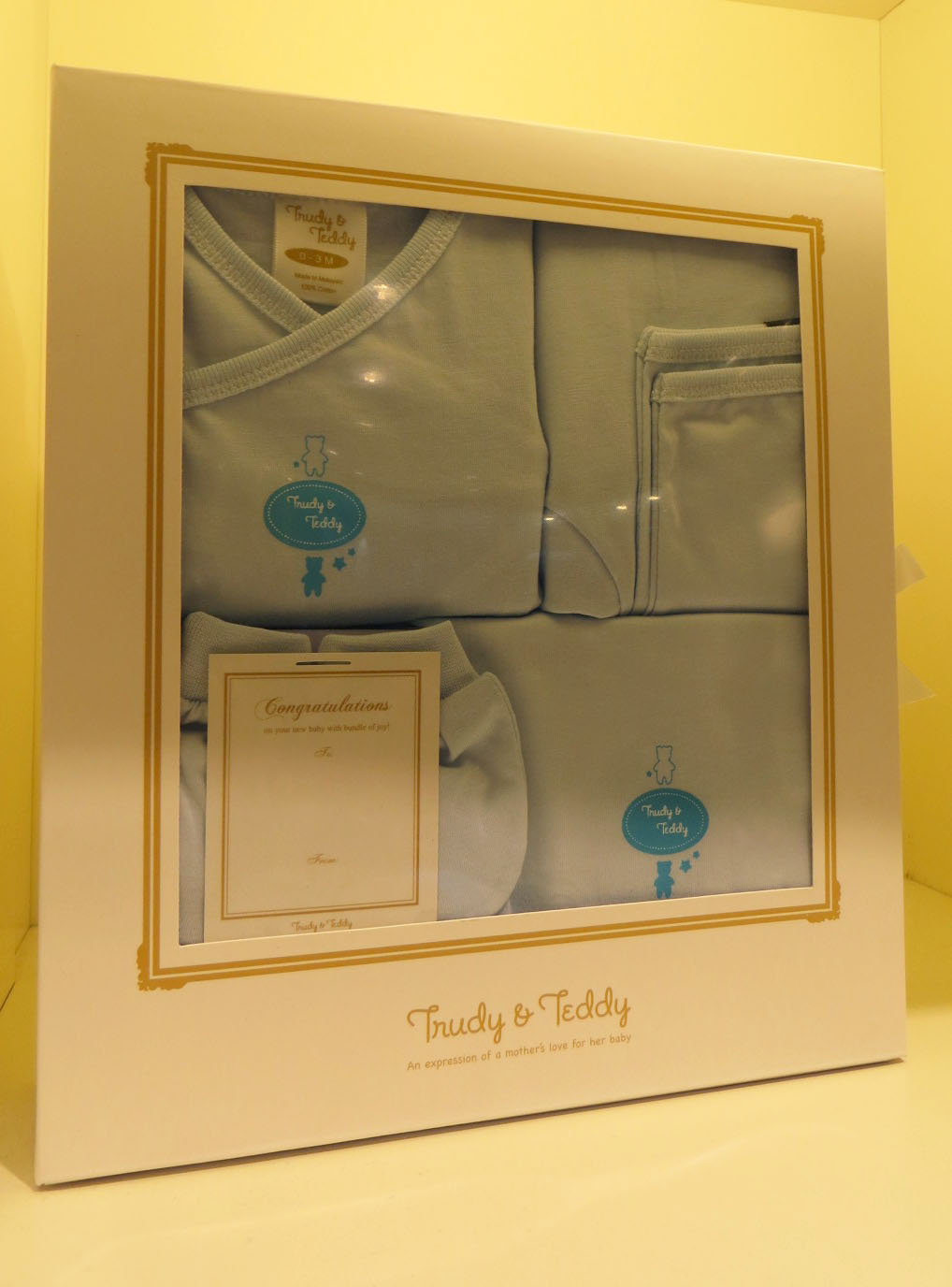 See, I've purposely put it in for you (good job, T1) – Value Buy from RM29 for great quality children's clothing. That red shirt looks like a football T-Shirt.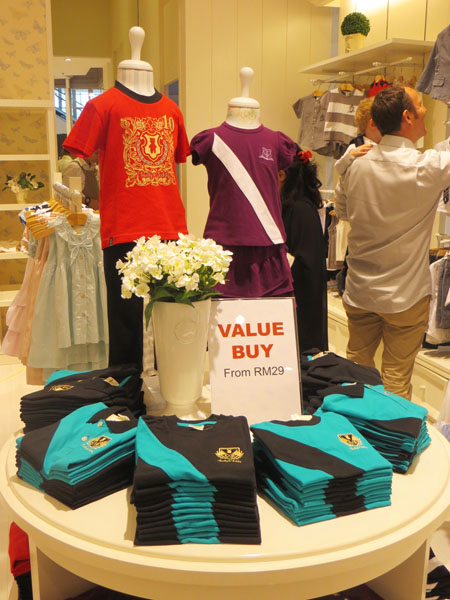 It's all in the little details. I love the roses and the Registration table that welcomed us.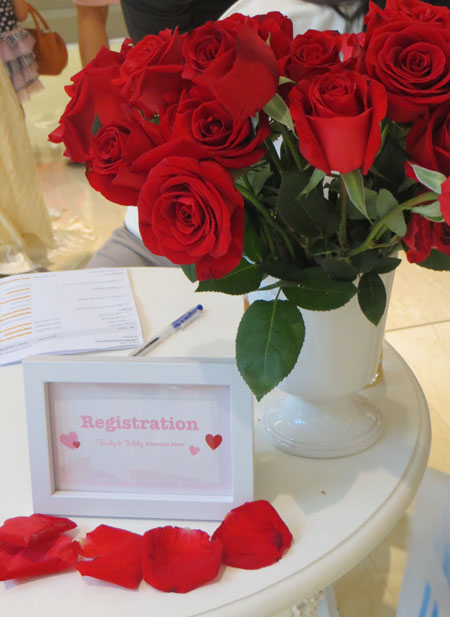 But suddenly, there was a loud noise and everyone rushed out to the balcony. Why??????
It was Pavilion's TokTok Chang Lion Dance time!!!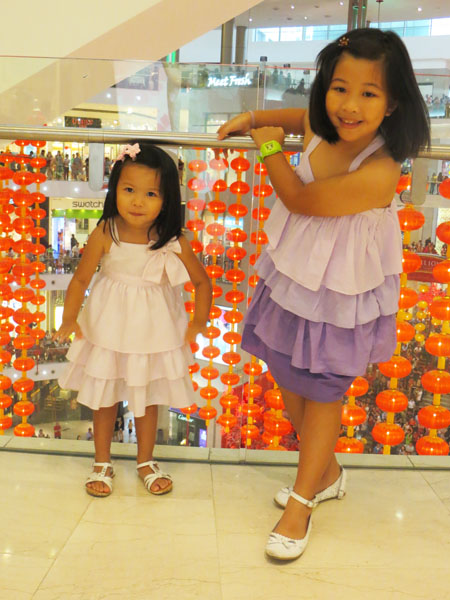 But soon enough, the real fun started at Trudy and Teddy…..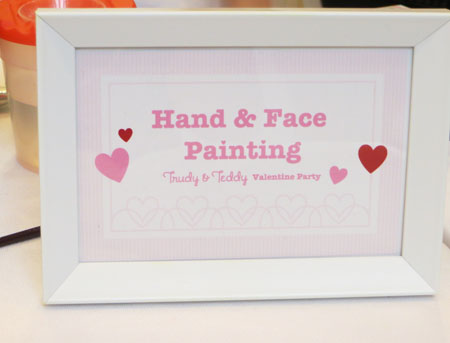 There was hand and face painting and Valentine Card making.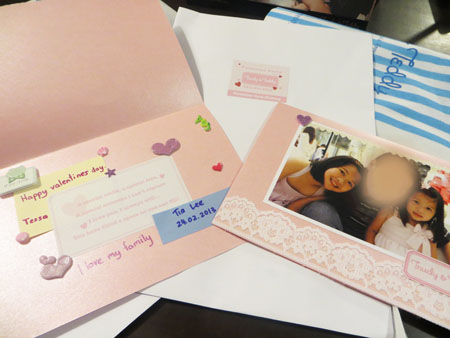 Deep in concentration….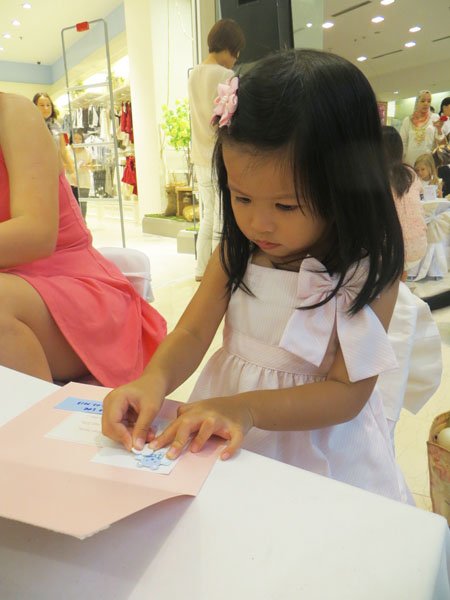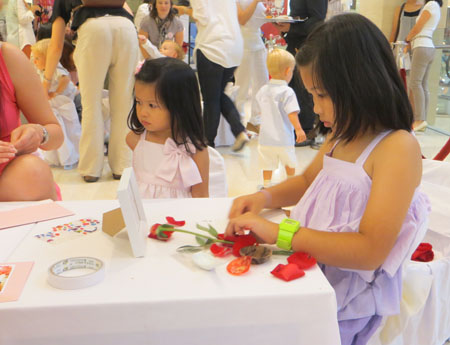 Tadaaaaa!!!!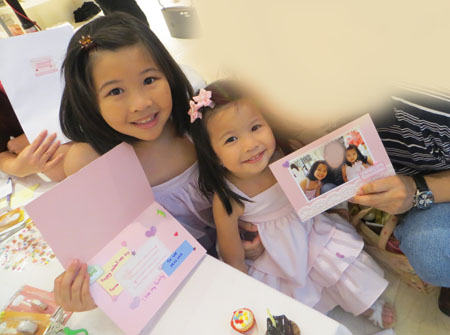 T2 decided to go for a bracelet on her hand after getting into her princess outfit…..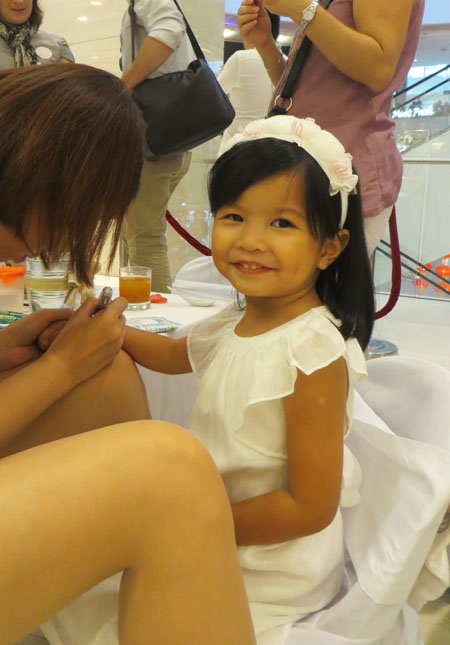 There were Che-Che's at Trudy and Teddy to dress our little fashionista after she chose her outfit – dress, socks, shoes and HAIR BAND! T2 doesn't need one dresser, she needs TWO!!! But bless them. Thank you to the Trudy and Teddy team who took such good care of my little princess. Can you tell?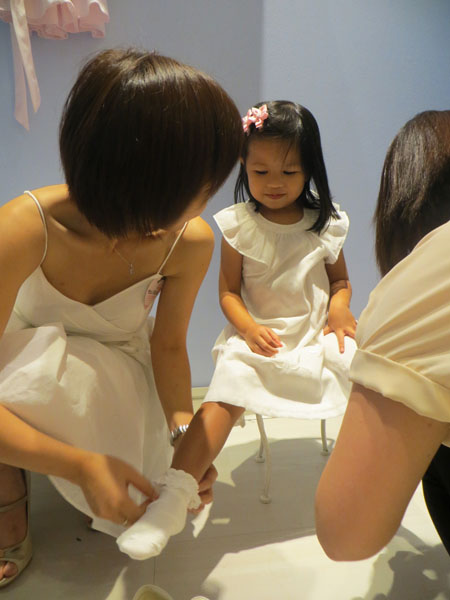 (putting on socks and shoes)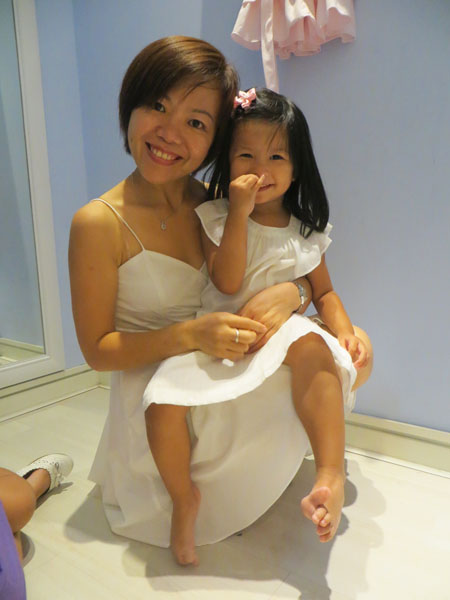 (so comfy with the Trudy and Teddy Che-Che already. Those who know T2, you know how she does not go to ANYONE!!)
(final prep before the big fashion show)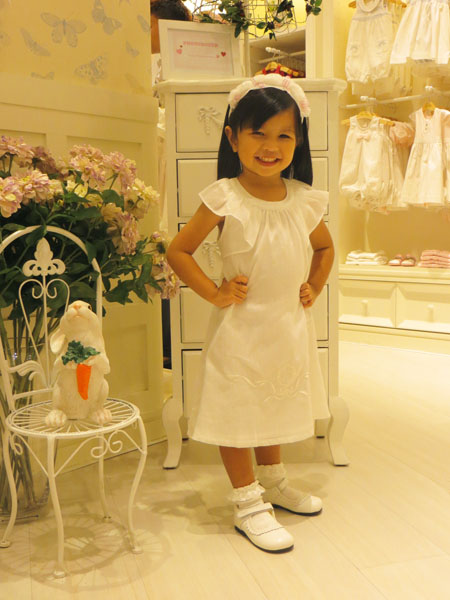 (what a poser!)
See? She totally loves being a princess……
Then, Peeeeeeep!! It was time for the fashion show!!!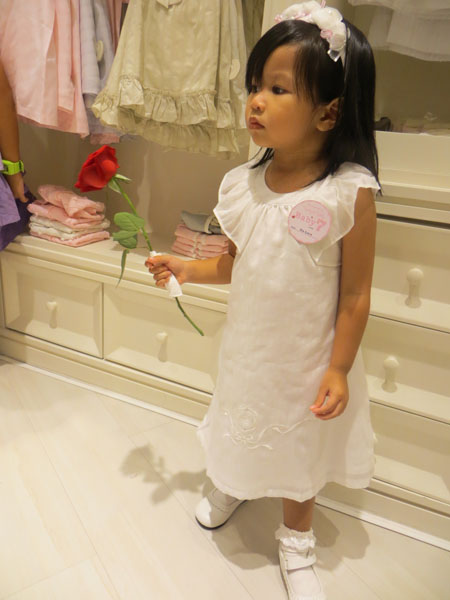 Suddenly, T2 decided that she did not want to go on the catwalk anymore. We could feel the nerves. The entire store was filled with her nerves. There was a lot of convincing to do before she said OK to walking the catwalk with her Daddy……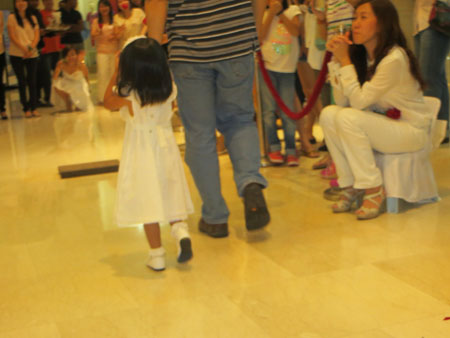 Good job, Daddy! On his first modelling stint! T2 was so shy that she covered her face for the entire walk thus you only get a backside view.
After the fashion parade, there was a photo shoot for the participants.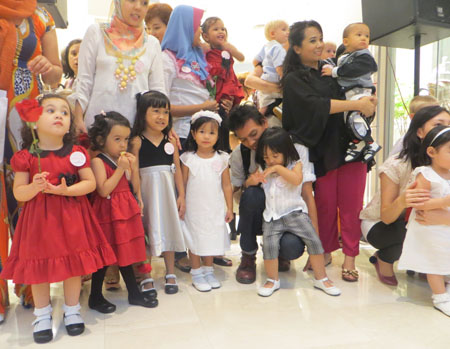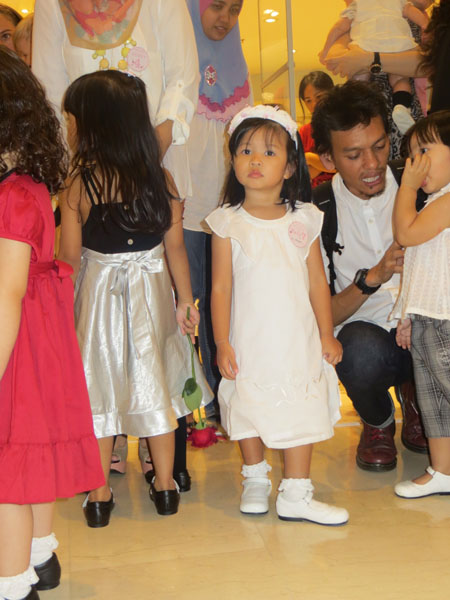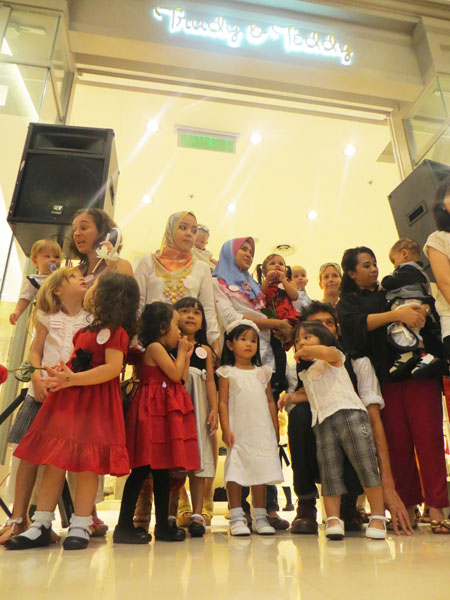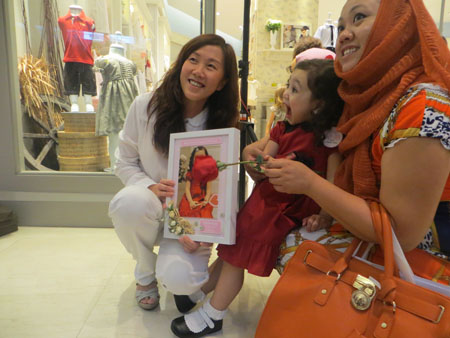 The little girl in red was the winner and deservedly so! She was strutting the catwalk like she owned it! So much confidence, she was a true natural wiggling her bum left and right down the aisle.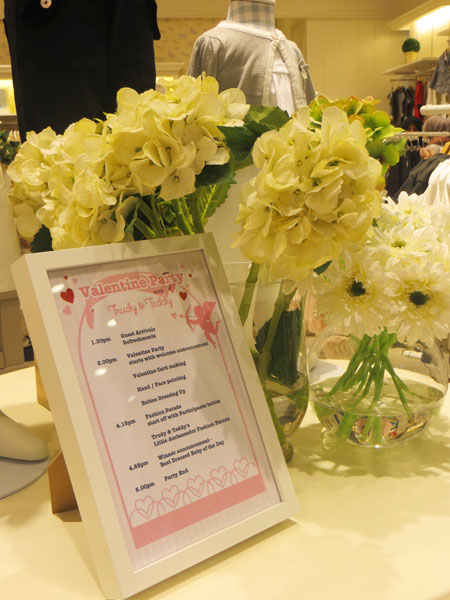 It was great exposure for T2 even if she did not win. Last week, T1 got to be a Disney princess. This week, my T2 got to be a model……they can do all this now whilst they're still young – All part and parcel of the fun in growing up.
Thank you again, Trudy and Teddy.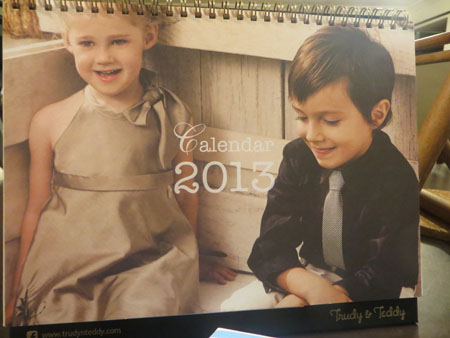 We received a lovely surprise calendar in the door gift on top of the RM300 voucher that T2 completely used up to facilitate her catwalk outfit. Awesome blossom.
And when we got home, T2 glumly announced, "I didn't win, Mama."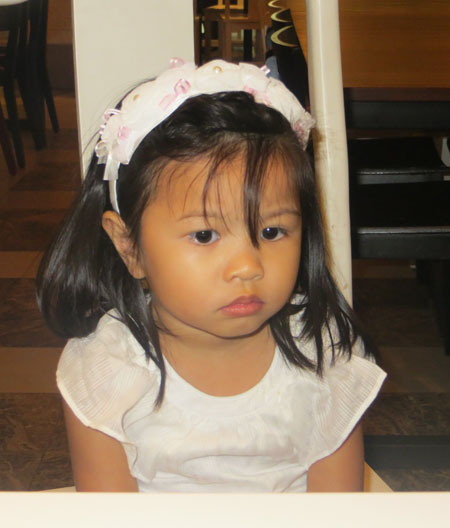 Awwwwwww………….you will always be a winner in our eyes, T2.
Thank you again for a wonderful afternoon, Trudy and Teddy.
If you are interested in checking out some well- priced children's clothing, head on to the following locations to treat your special one to a Trudy and Teddy.
KUALA LUMPUR & KLANG VALLEY – Pavillion, Sogo KL, Isetan KLCC, Isetan Gardens, Isetan BU, Aeon Bukit Tinggi, Aeon Main City Aeon Bandar Utama, Aeon Cheras South, Aeon AU2, Parkson Alamanda, Parkson The Mall, Parkson KLFC, Metrojaya MV
MALACCA – Aeon Melaka City, Parkson Mahkota Melaka
PENANG – Parkson Gurney, Aeon Queensbay
SABAH – Parkson One Borneo
JOHOR – Aeon Tebrau City
PERAK – Aeon Ipoh 18
PAHANG – Parkson East Coast Mall, Kuantan
SARAWAK – Parkson Independence Plaza
If you're a super busy Mom like me, you can first view their range of fashion online at the Trudy and Teddy website.
Or Like the Trudy and Teddy facebook page.
**************************************************************************
Who is Mamapumpkin?
Mamapumpkin spent 7 years in London committing crimes to gain her Bartlett BSc in Architecture. She spent 7 years as a Stay At Home Mom raising her children as documented in this Mamapumpkin blog since over 10 years ago and thereafter returned to the Corporate World stronger than ever. Her last job as Country Director of a British Railway Signalling organisation saw her getting ill with an aortal and mitral heart valve regurgitation and early stage cancer. Through her journey from working to not working to working again, she sets out to prove to all women that they can do anything and everything that they set out to do; as long as they have that fire of desire burning within and the drive to work hard. Even better with oodles of love, passion and integrity.
Despite being ill, she has grown a network marketing business from very little knowledge and experience in the otherwise infamously known MLM (Multi-Level Marketing) industry, racing from an income of ZERO to RM 100,000 monthly in merely 2 years. She is a firm believer of the MLM business model but realises the pitfalls too and understands how and why the majority of people would shy away (or zoom far away) from any MLM business.
She is now pondering the title of her new book, From Zero to 100,000 RM monthly in 2 years and has a sequel in the pipeline with the aim of helping real professionals succeed in the World of MLM. Always the giver, Mamapumpkin has supported orphans for over 30 years and has now extended her care to the sick, single mothers, and even struggling families. She believes that with the MLM business model, we can all have a life of our own desires to enable real contribution into the world.
A beautiful life without limits.
Mamapumpkin currently manages the
Homeschooling Hub Malaysia on Facebook
. She also runs
Working Women Malaysia
(not THAT kind of Working Women!),
Mamapumpkin - Creating A Life of Abundance
, and Funky Moms on Facebook to offer REAL support to all women who want career and life success. She is a living testimony that women really can have a lot. Being financially free has enabled her to travel the world anytime anywhere doing anything, and she spends most of her day to day with her children, reading and supporting other women.
For enquiries, please contact her at mamapumpkin at gmail dot com or WhatsApp her at +6012-2333840
Show your support and spread the love!