I just had to post this for memories sake as I am so proud of my little girl. As you can see in the photo, she is THE shortest (in height) winner but also the youngest winner at 8 years old when she entered the competition for the Under 14 category. All my haters (yes, I do have them) are probably thinking, sure, I must've helped her…………
But the most amazing thing is, I didn't. Not a single ounce of help. Why can't people just accept and believe that a little girl is capable of great things? I'm not here to brag, just that I am truly proud of her. She isn't perfect. She has a lot of imperfections and she has a lot of weaknesses but in this instance, she has triumphed with a Silver Award. The Gold Award winner from her school up there on stage is almost double her height!
Well done, my darling T1!!!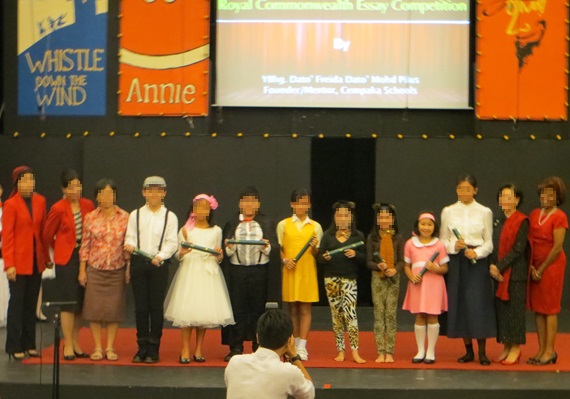 She was upset that she didn't win the first prize – a trip to London! *smacks head* More than 11,000 participants around the entire world, yo!
So she's going to try even harder next year. Good luck to her.
After the award ceremony, she performed splendidly in her concert as Jane in Mary Poppins. So damn cute.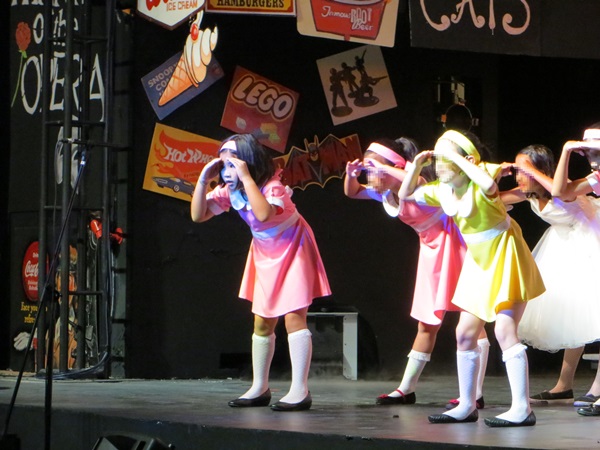 Show your support and spread the love!