FINALLY!!! I am giving a moment to update you with the THIRD orphanage that we support in Yangon……
This was the first sight when our truck stopped.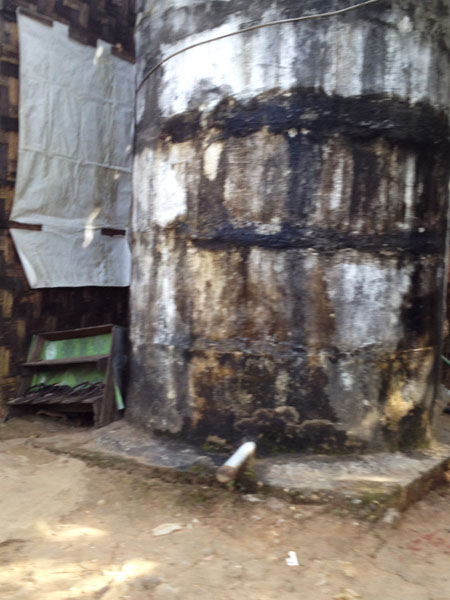 T1 had to be lifted down – too short. Even I needed help. Definitely too short.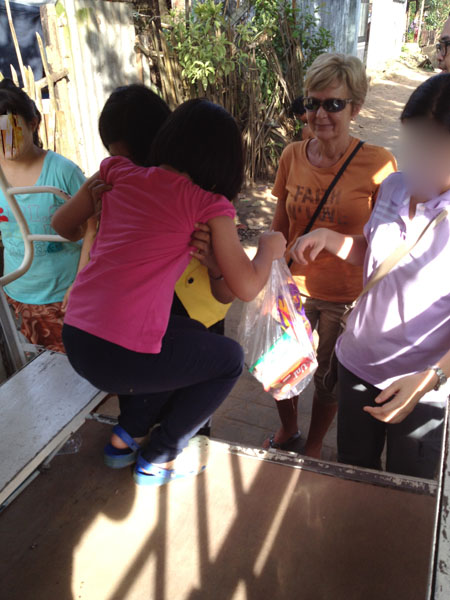 We walked along this corridor…..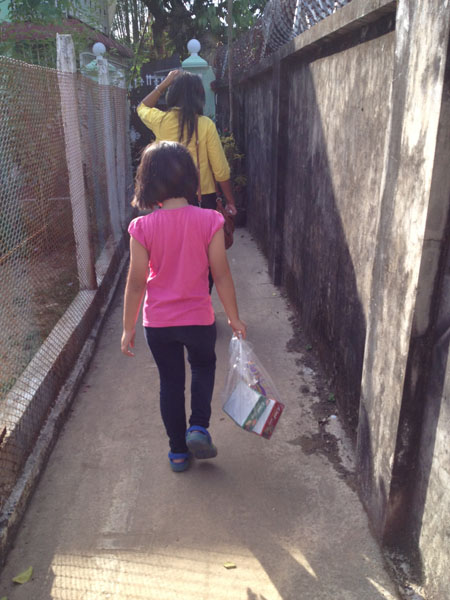 To get here.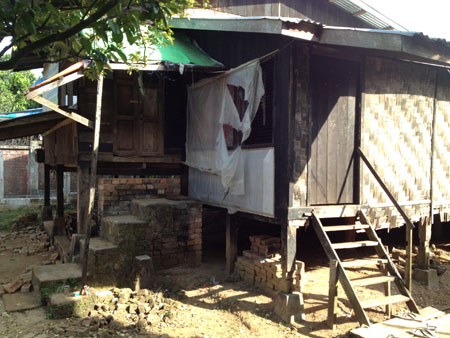 When this beautiful girl saw us, she started carrying out chairs from inside so we could sit down. So humble are these children of Myanmar. How many of our Malaysian kids do that? I'm serious. When a guest comes over, are your kids the first to offer them a drink or a seat without you prompting? The reality is more like, "Come here to say hello!"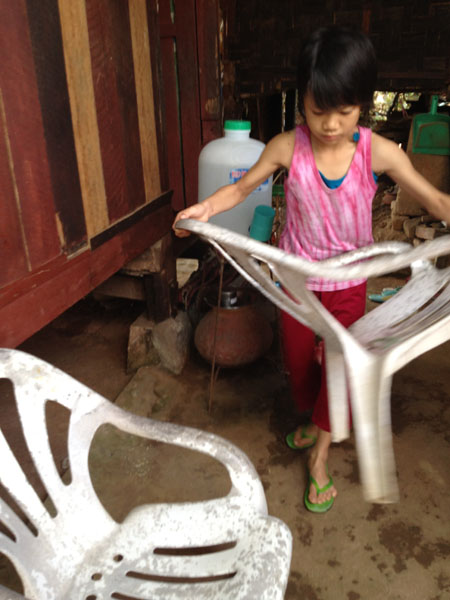 We brought them 2 huge bags of rice that we women COULD NOT LIFT. We also gave them 6 months rental for their little shacks.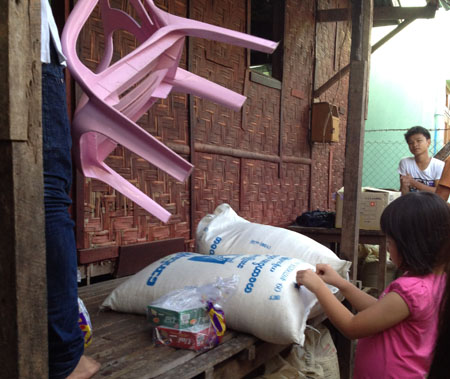 The stairway that led to their home…..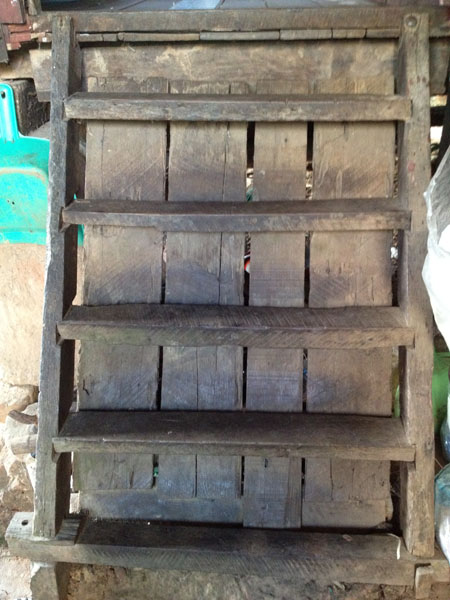 Their kitchen.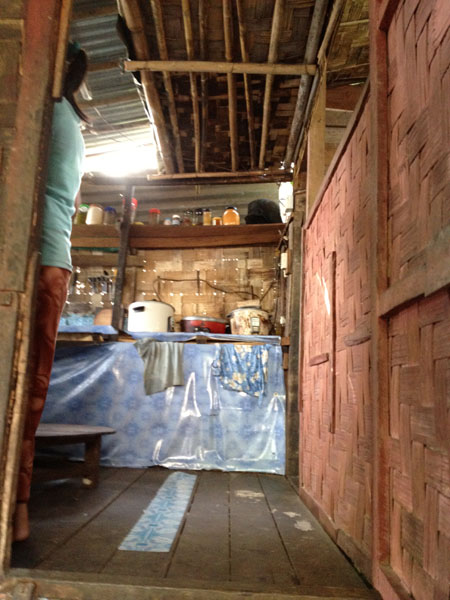 Laundry area and washrooms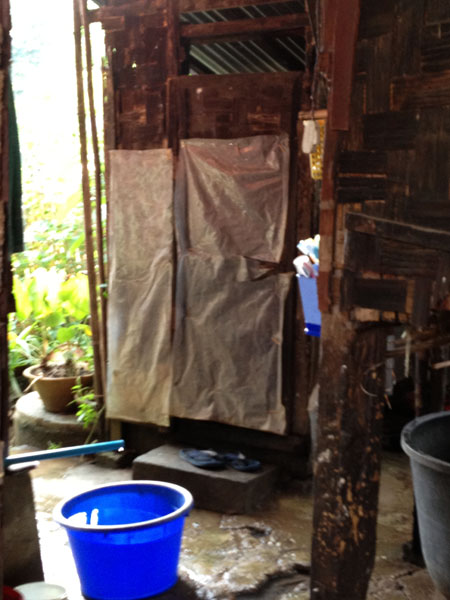 Drinking water – Lilypad brand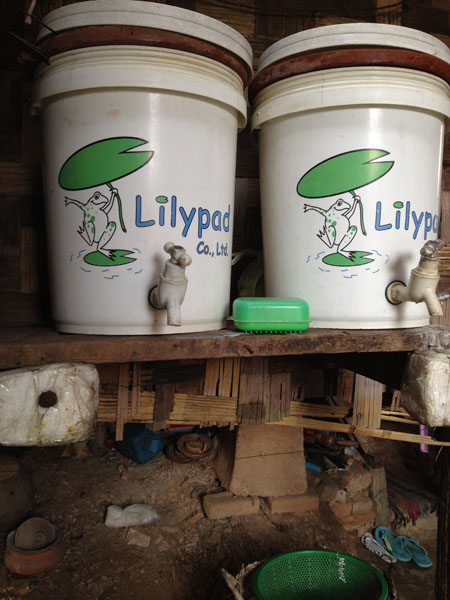 Clothes out to dry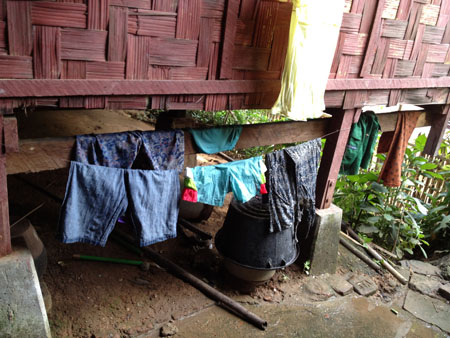 Despite the language barrier, children got along perfectly. It was truly a 2 Nations 1 Heart moment…..(and I must give due credit to the genius who came up with that tagline, my flower girl at my wedding, a young teenager called Melanie Lim!)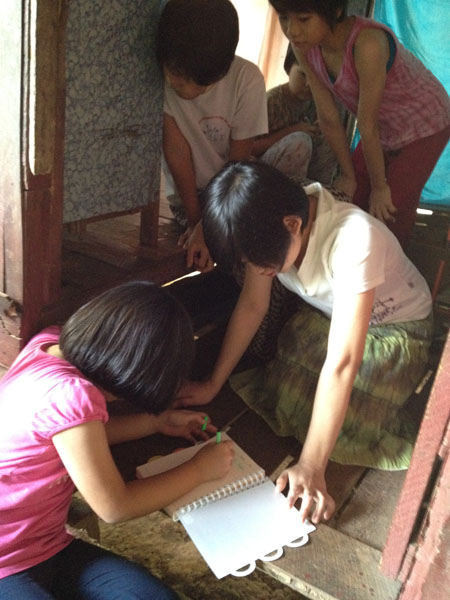 The kids exchanged addresses…..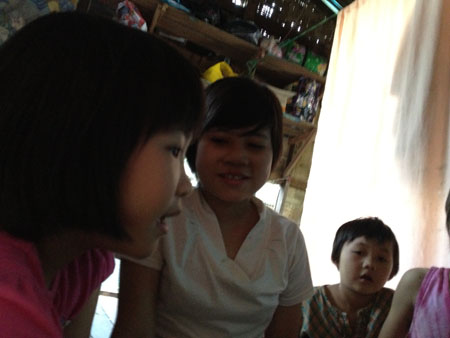 We then took a short walk to the boy's house.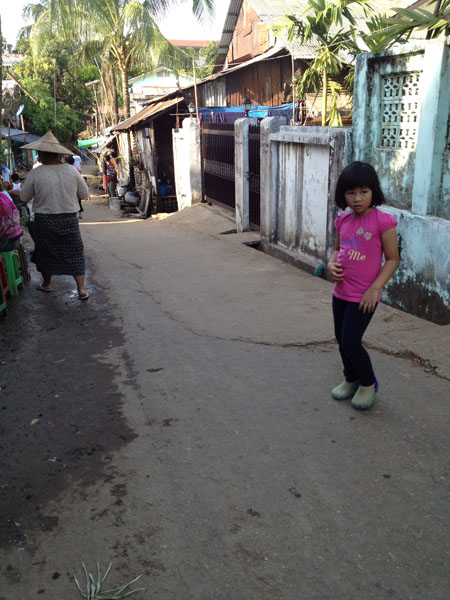 This is where the boys live. They have a bare house with one sink. They sleep on the floor.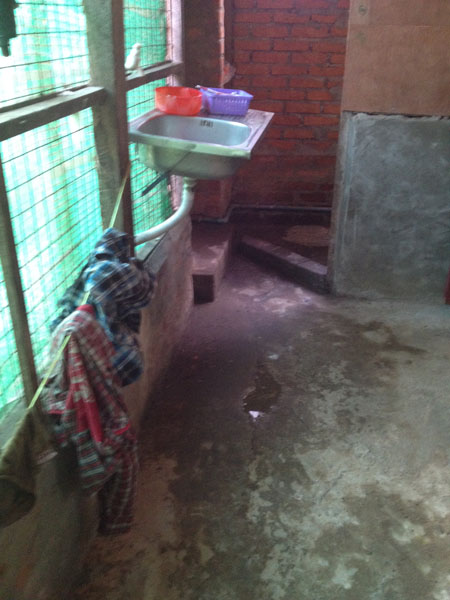 At least they brush their teeth!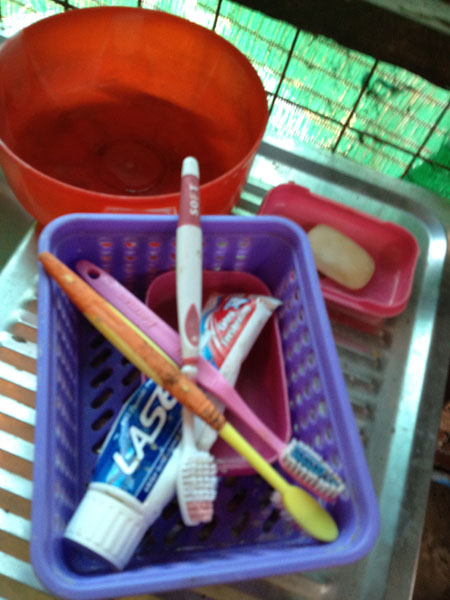 They had leaking roofs though…..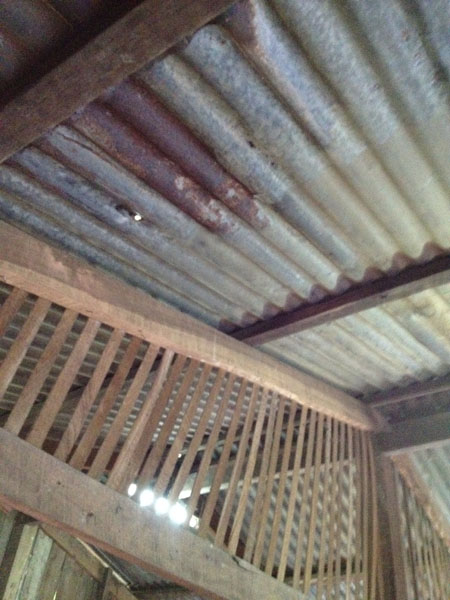 As it was getting late, we got going. That was the 3rd orphanage visit of the day with stops to shop for rice and supplies.
Walking back to the truck seemed like forever since we had an early start…..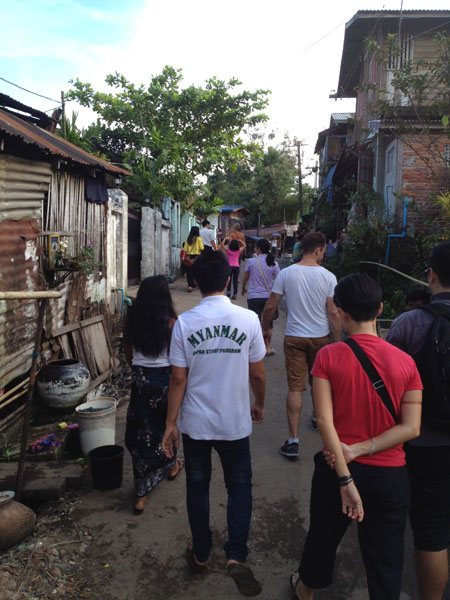 Until we saw a Myanmar lady carry goods on her head. This is very common in Myanmar…..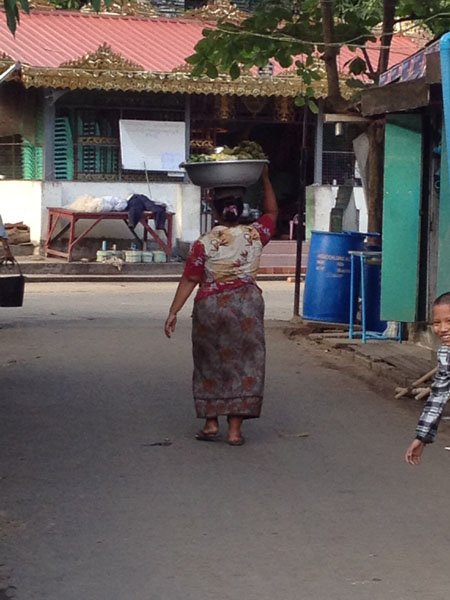 Children bathing on the streets…….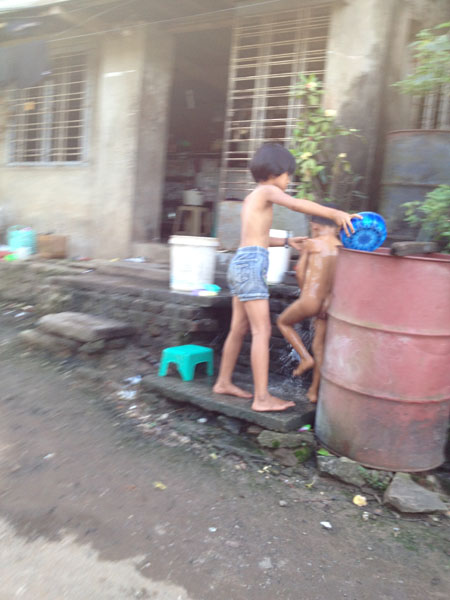 Did I tell you how I love the people of Myanmar?
HELP IS NEEDED FOR THE CHILDREN OF MYANMAR – Exactly 3 weeks before T1 and I return to see the children and give them money. If you can spare a little, please do.
My bank details below:-
Name: Patricia Woo
************************
HSBC Bank Malaysia Bhd, Menara Milenium Branch
Savings Account: 359 – 068285 – 025
Swift Code: HBMB MYKL
************************
Maybank2U
Savings Account: 1644 – 9025 – 6705
Swift Code: MBBE MYKL
************************
PayPal Account: patsywoo at gmail dot com
************************
For more posts on our journey with the Children of Yangon:
Our visit to Yangon Orphanage 1
Getting Clean Water Finally…..
Playing with the Children of Myanmar
Humbled by Sacrificial Love and Selfless Giving
The Children of Myanmar Need Your Help
Taking the Myanmar kids to watch Jason MRaz
Show your support and spread the love!