My girls love the kampung because Kong-Kong has such a big garden that they just go crazy in it. They don't need toys, they don't need electronics and just take every opportunity to run out into the garden to just run around and do nothing! For that, the Hubs and I do entertain thoughts on moving to Kota Bharu entirely and getting out of polluted KL, getting out of the pretentiousness that comes with KL society and leaving all the money behind. Life would be so much simpler in KB.
Some of the things the girls did over the Chinese New Year holidays in Kota Bharu:-
Water Plants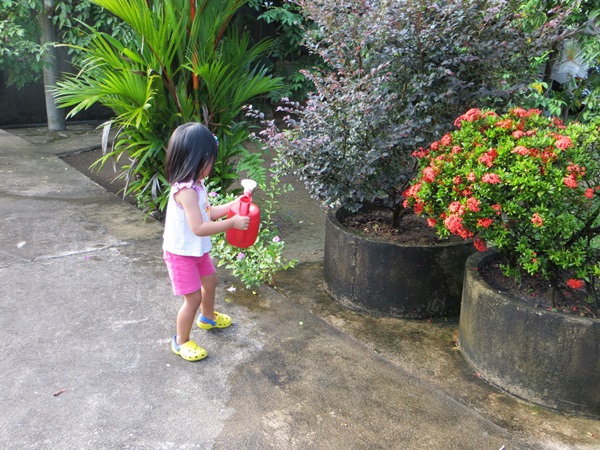 .
Cycling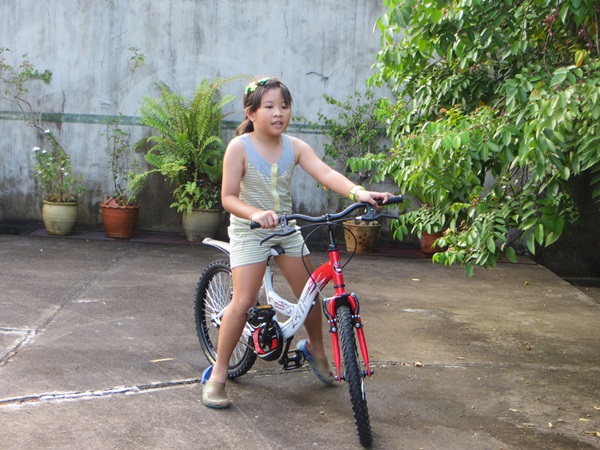 .
Getting a ride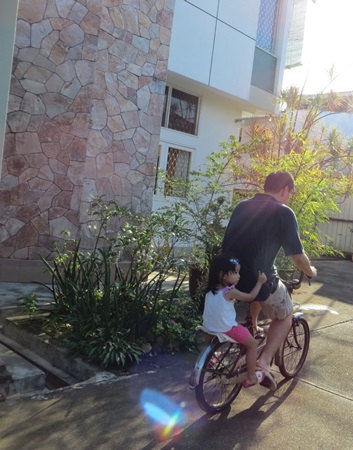 .
Enjoying wide space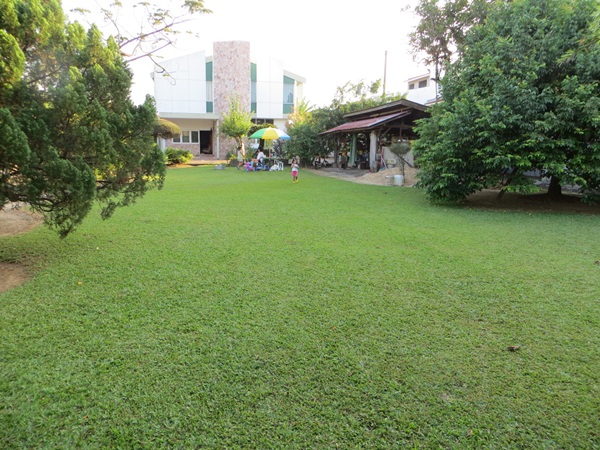 .
Playing play dough when I disallowed them to go out when it was too hot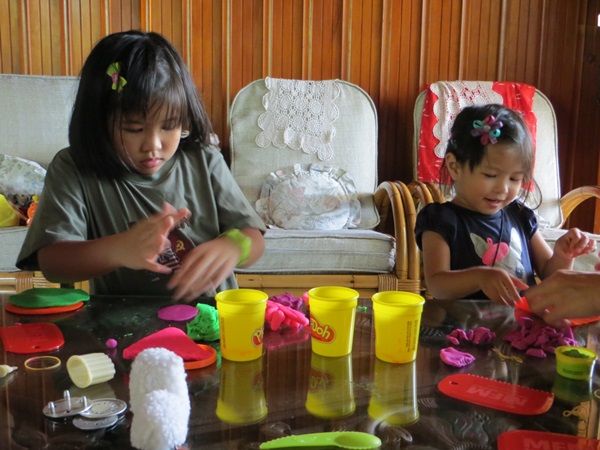 .
Paint with Amah's home grown vegetables – oh, yes!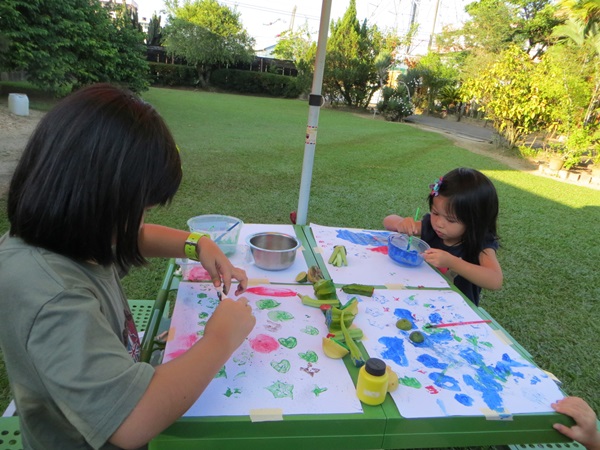 .
Drew on concrete with chalk – just look at this princess! She gets her drink held for her whilst she draws. I would have just  told her to stuff it!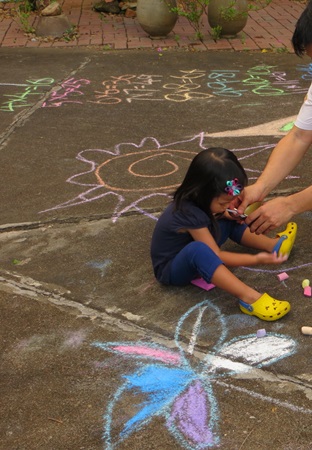 .
We had sprint races where I always won. Give chance? Not a chance, what in the world for?!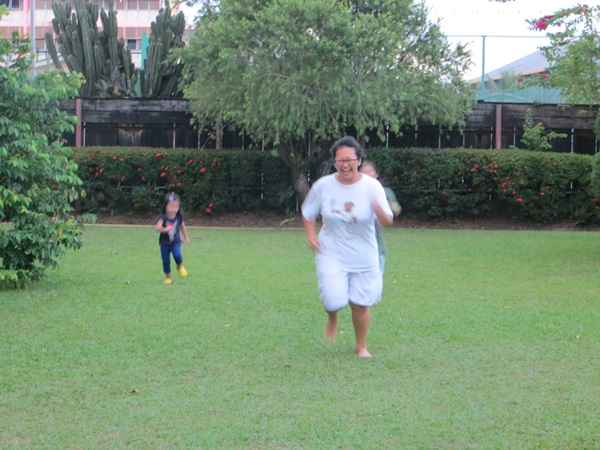 .
They got to see real frogs. Big frogs too! Hello? Please kiss me and I might turn into a Prince……
.
Hop around in their Cheong Sams……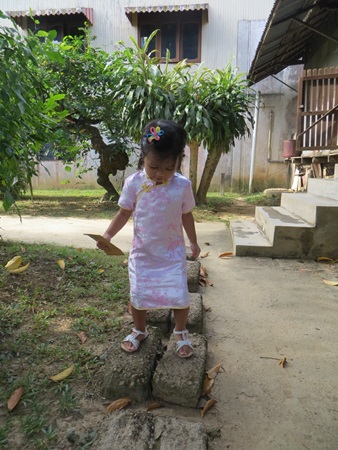 .
Only 3 weeks before we are back in Kota Bharu again for Cheng Beng. Yay!
Am I busy? You bloody bet.
Show your support and spread the love!