People keep asking me how my last trip to Myanmar was and I say it was great! But fail to give more info because I am so lazy and honestly, if they were really interested, they'd be asking me more, not just how it was for the courtesy of asking how it was. People do that, yeah?
Here's the low down….
We went to Myanmar to touch-base with the kids and to attend a motivational workshop presented by Carol Consults. Eileen (my friend's friend in Myanmar who sacrifices her time every weekend to teach the kids) had invited some leaders to come share their stories with the kids too with an inherent message – it doesn't matter where you came from, it's where you want to go that matters.
The leaders comprised:-
1. The President of the Myanmar Lethwei Association and his team of fighters
2. A Famous Myanmar pop group called Nine-Nine
3. A Myanmar Entrepreneur who's lived all his life in the UK from Goldman Sachs and now has returned to help his country. He brought along a financial expert from Hong Kong and his relative who's had it tough from Myanmar. Two very different backgrounds, but both successful in their own right.
It was a very powerful and impactful weekend filled with so much love and I would be surprised if none of these kids don't become somebody some day.
Each morning, we started with some warm up activities outdoors…..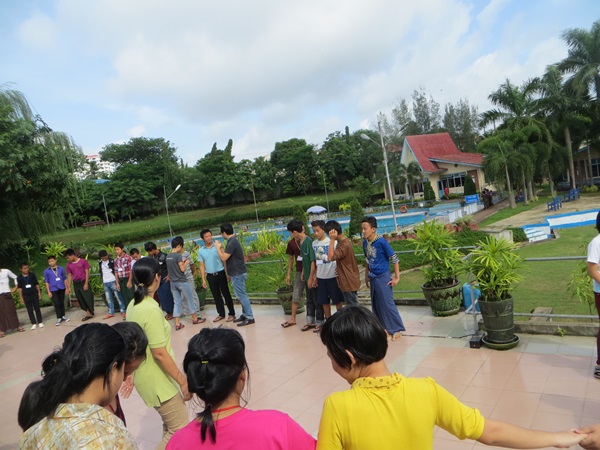 .
Followed by the teachings……….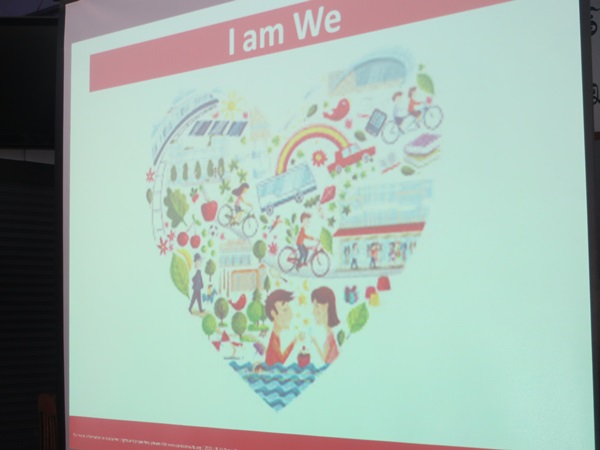 .
It was rainy season in Myanmar and the wind was extremely strong so we had to hold down the projector screen with chairs. The wind did cause quite a bit of havoc to various parts of our workshop!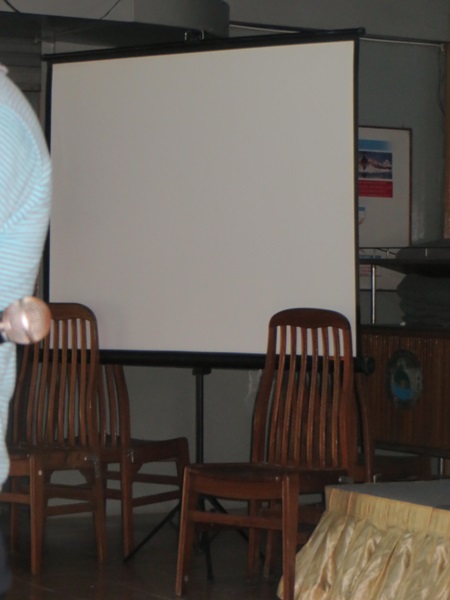 .
Then some meaningful activities……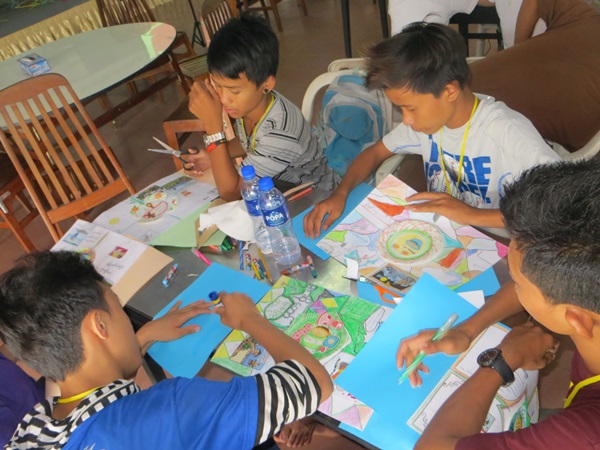 They had to draw their dreams out, draw who they were. Think about how they would contribute to the world. Think about where they wanted to be. And later, they had to present their ideas to the entire audience.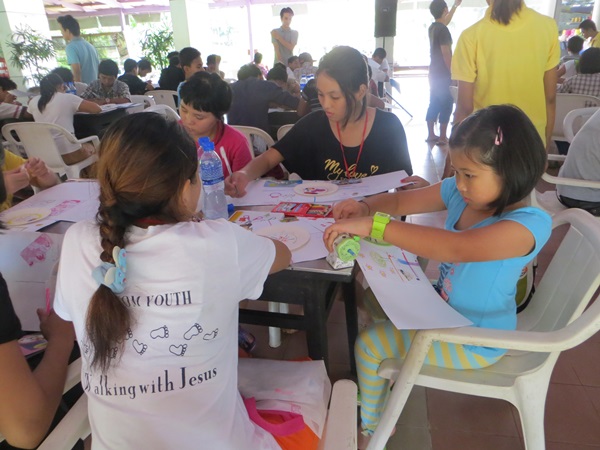 .
During their break times, T1 would follow them out to the playground outside and I was shocked that these teenagers had so much fun playing with T1 in the playground. Then I realised why. They are cooped up in their orphanage every day and the only out they see is school and back. So this was fun!!!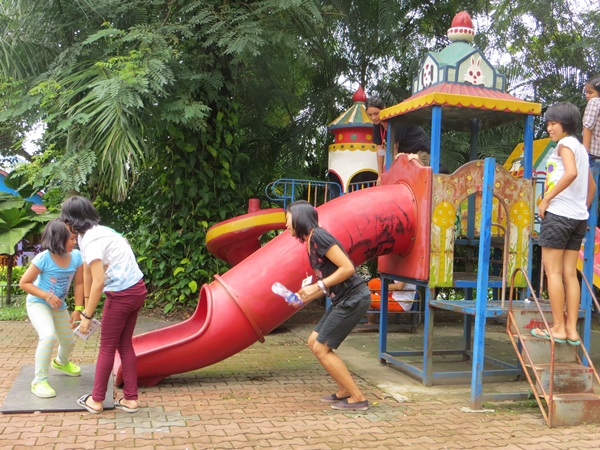 .
The kids were given more activities such as straws to build a tall tower. They were grouped into teams and not taught how to build the tower so a lot of thinking and team work was involved. At the beginning, they were all looking at other teams wondering what the hell to do. This boy below here, is Jesse (who emails me sometimes), who was the first person in the entire hall who came up with ideas on how to join the straws to make a tower and he was so smart that he hid his straw joints under his file so that the other teams couldn't copy him. I thought that was so cute.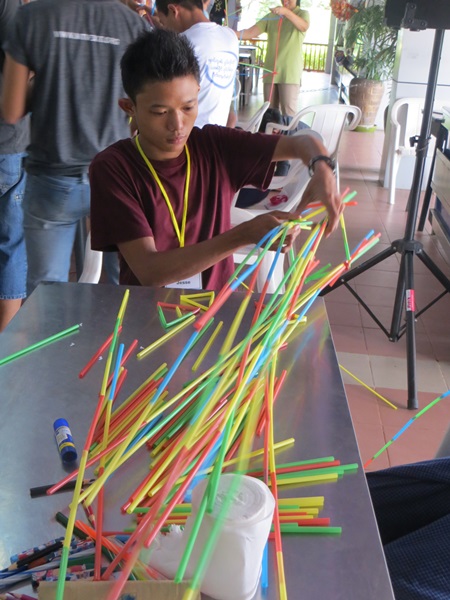 .
The kids progressing with their towers….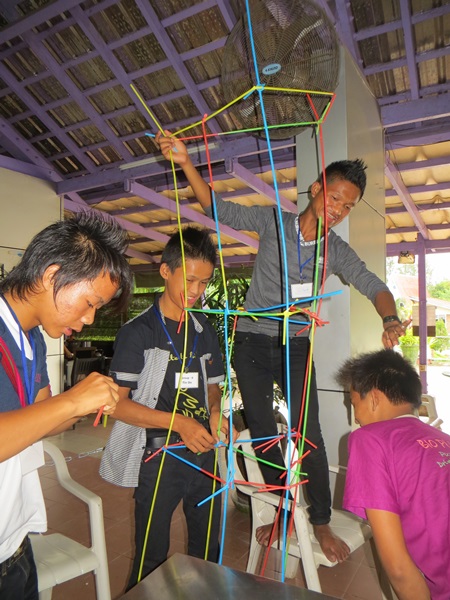 .
Then they had to present their towers………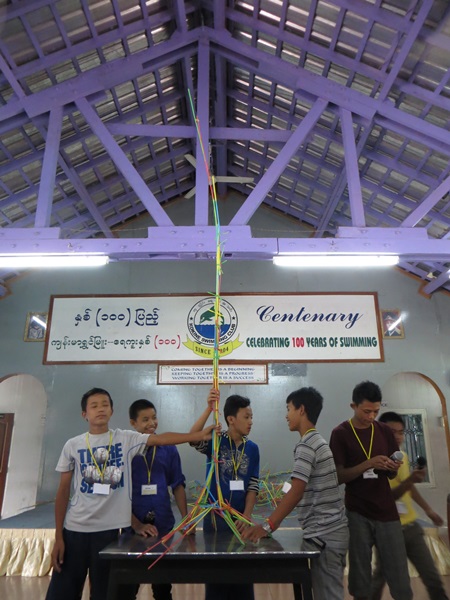 .
The tallest tower got the most points. T1's team was an all girl team for some reason! She joined the all boys teams initially then slowly made her way to the all girls team. Of which there was only one!!! Most teams had 1-2 girls and majority were all boys teams.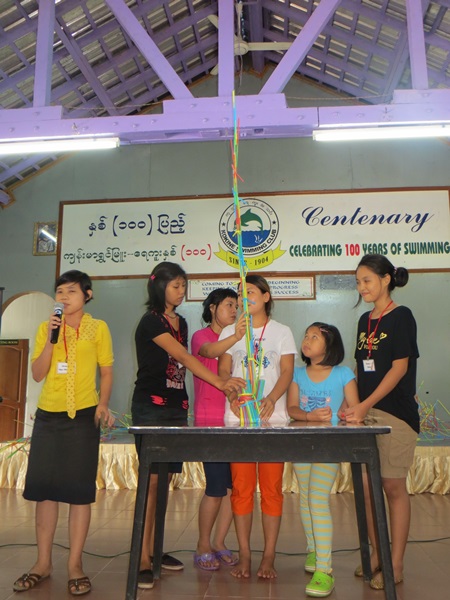 .
That's the Lethwei President spreading their fighting leadership to the kids…….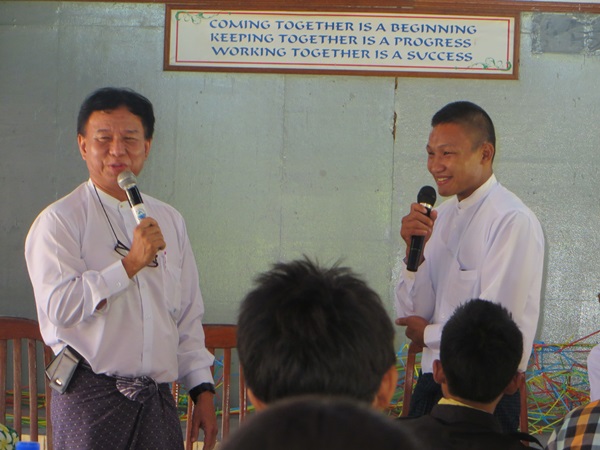 .
The pop band and Eileen, rapping away in her sunnies…….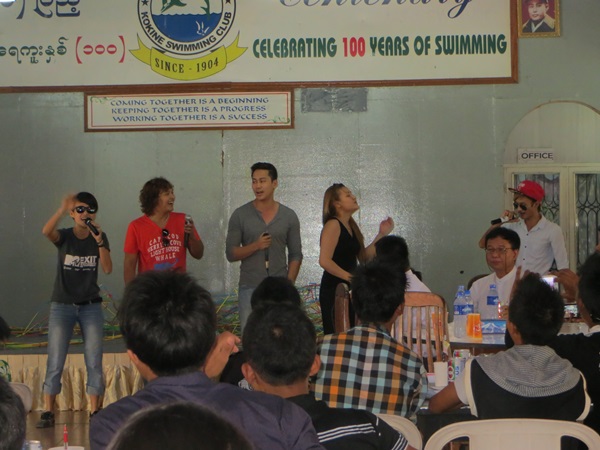 .
And the entrepreneur with his two associates from very different backgrounds. Their stories were interesting. One came from a well to do background, one came from the opposite. Both had struggles, both had drive. Both have succeeded.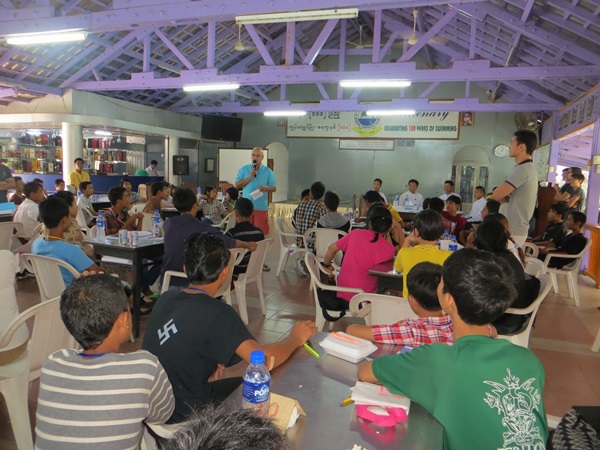 .
After the professional sharings by the leaders, the kids got to ask them questions. I am so proud to say that they were full of questions and confident enough to stand and ask questions.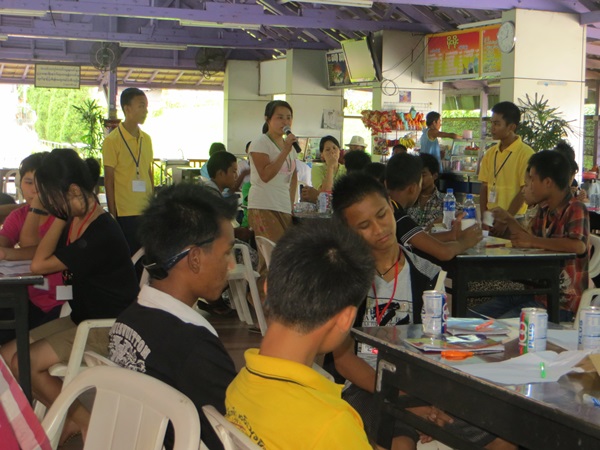 .
During another break, the kids had a chance to play with giant bubbles!!! It is so damn fun, these giant bubbles!!!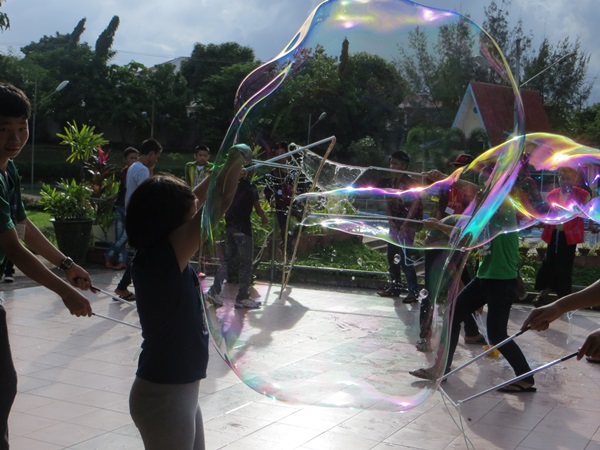 .
Then, we had to of course, thank our main sponsors, 100-Plus. Thank you so much!!!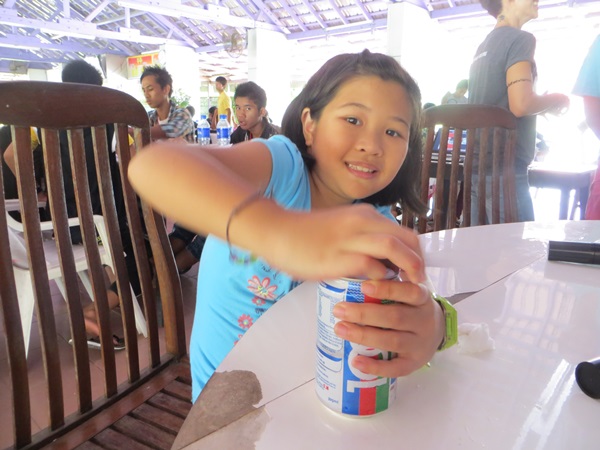 T1 says she likes Myanmar because she can drink 100-Plus. I refuse to buy it for her in KL.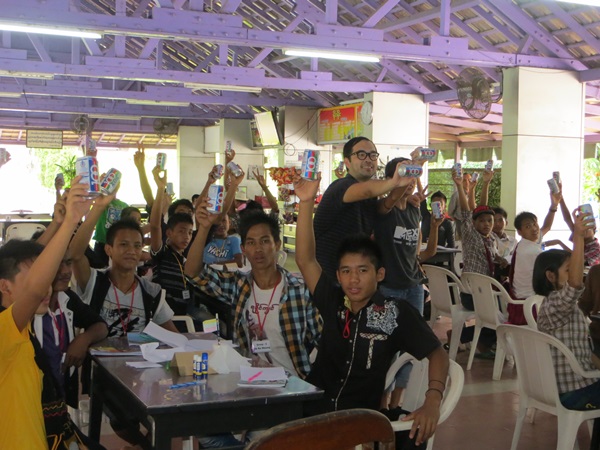 .
Whilst waiting for the judges to tabulate their scores, the kids mucked about.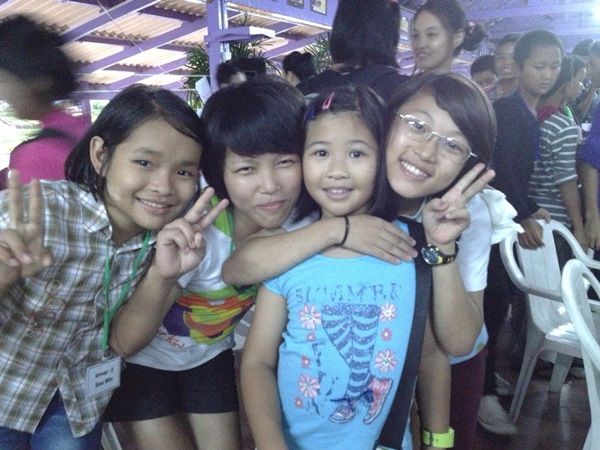 .
One of the most beautiful things I had to do over the two days was to write special notes to all the kids secretly in their post boxes which were those envelopes hung up high behind. Each one had a name, and everyone was supposed to write a special note to anyone or several friends that they wanted to say something special to. Because we didn't want anyone to go home without any notes, I had to make sure that I wrote notes to everyone. Something special, something unique, for each and every kid who attended the workshop. Only poor T1 didn't have a post box because she wasn't part of the Children of Myanmar but I'm sure she would have loved to have one too. I didn't think of it then because we were so busy but on hindsight, I should have asked for one for her too, even if it is perceived that she is already 100 times more privileged than them.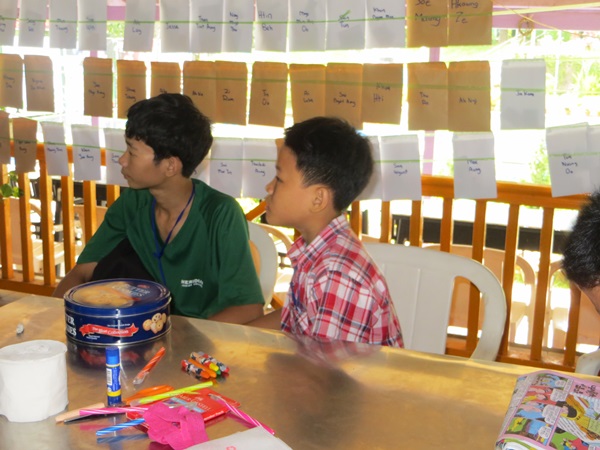 .
Finally, the results were out and the winners were………..*drum beats*………….the all girls team!!! T1 refused to accept the prizes because she felt that they were for the Children of Myanmar and she didn't want to be a part of the prizes but they urged her to receive her prize as she was a part of their team.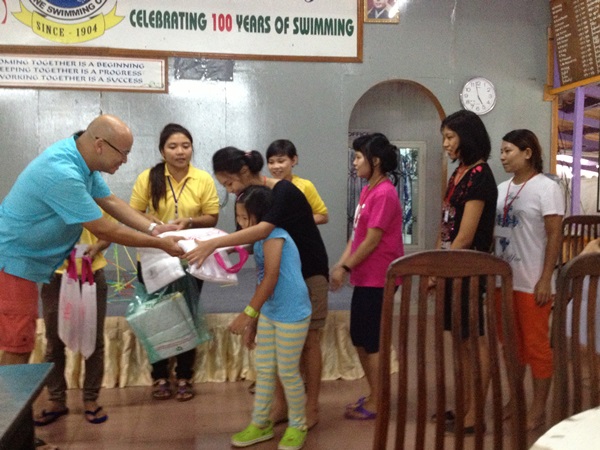 .
In the end though, she did leave it for the kids as she did not need the prizes at all.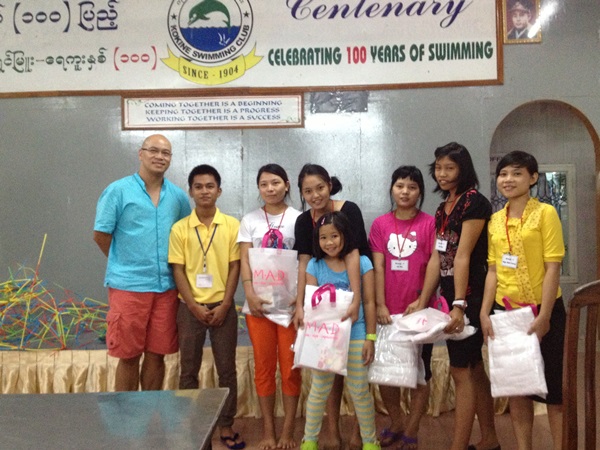 .
Once the day was over, we took some photos and said our farewells…….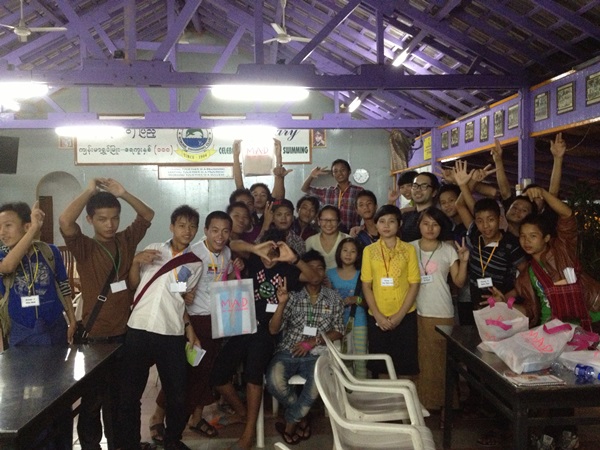 .
The kids suddenly came up to me with their notebooks and pieces of paper asking me for my autograph! I must have written ANOTHER several dozen personalised notes for them and man, my hand was numb by the end of the evening!!!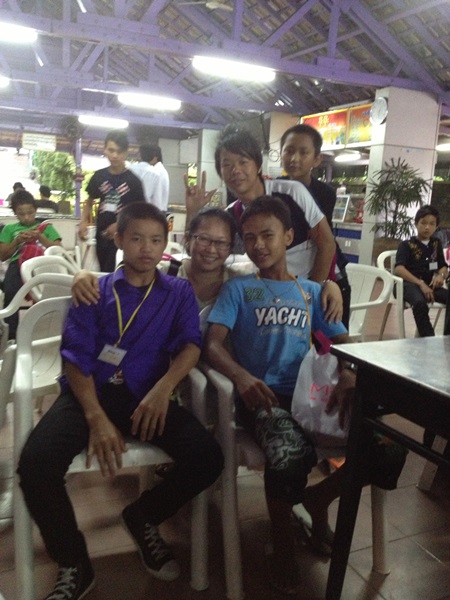 .
T1 really does have a special bond with these kids. One of them gave her a gold ring to wear and said to return it when she came back next. Such trust. And the ring meant so much to T1. She kept asking me weeks after our trip, "Mom, where is the ring? Have you kept it safe?"
.
We love the Children of Myanmar.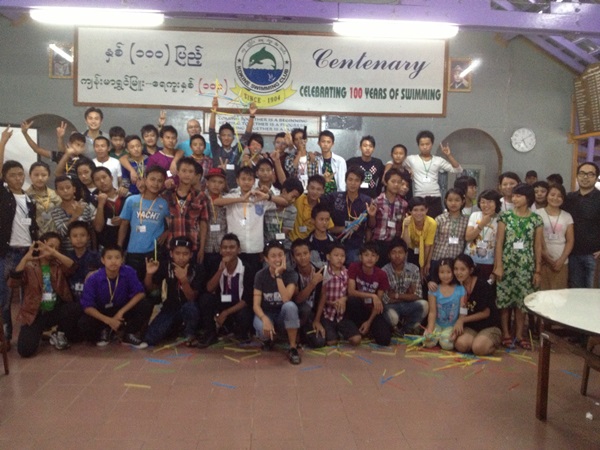 If ever you want to be a part of this project, please feel free to contact me.
**************************************************************************
Who is Mamapumpkin?
Mamapumpkin spent 7 years in London committing crimes to gain her Bartlett BSc in Architecture. She spent 7 years as a Stay At Home Mom raising her children as documented in this Mamapumpkin blog since over 10 years ago and thereafter returned to the Corporate World stronger than ever. Her last job as Country Director of a British Railway Signalling organisation saw her getting ill with an aortal and mitral heart valve regurgitation and early stage cancer. Through her journey from working to not working to working again, she sets out to prove to all women that they can do anything and everything that they set out to do; as long as they have that fire of desire burning within and the drive to work hard. Even better with oodles of love, passion and integrity.
Despite being ill, she has grown a network marketing business from very little knowledge and experience in the otherwise infamously known MLM (Multi-Level Marketing) industry, racing from an income of ZERO to RM 100,000 monthly in merely 2 years. She is a firm believer of the MLM business model but realises the pitfalls too and understands how and why the majority of people would shy away (or zoom far away) from any MLM business.
She is now pondering the title of her new book, From Zero to 100,000 RM monthly in 2 years and has a sequel in the pipeline with the aim of helping real professionals succeed in the World of MLM. Always the giver, Mamapumpkin has supported orphans for over 30 years and has now extended her care to the sick, single mothers, and even struggling families. She believes that with the MLM business model, we can all have a life of our own desires to enable real contribution into the world.
A beautiful life without limits.
Mamapumpkin currently manages the
Homeschooling Hub Malaysia on Facebook
. She also runs
Working Women Malaysia
(not THAT kind of Working Women!),
Mamapumpkin - Creating A Life of Abundance
, and Funky Moms on Facebook to offer REAL support to all women who want career and life success. She is a living testimony that women really can have a lot. Being financially free has enabled her to travel the world anytime anywhere doing anything, and she spends most of her day to day with her children, reading and supporting other women.
For enquiries, please contact her at mamapumpkin at gmail dot com or WhatsApp her at +6012-2333840
Show your support and spread the love!