Do you remember me telling you about the Secret Temple of Yap Ah Loy (also known as the Sin Sze Si Sze Ya Temple) that is hidden away near Petaling Street?  Well, we finally got a chance to visit it! This temple happens to be featured in the New York Times as an attraction in KL – did you know that?
Not many people know about this temple but it was built by Yap Ah Loy, founder of KL who has left a legacy. His great granddaughter is the famous high society aunty who married an old time Shell man whom you will see regularly at high society soirees.
The temple is built within a courtyard in a funny angle that doesn't gel with the surrounding rectangular planned buildings, must've been a feng shui thing. See below, where the man is walking towards? That leads you to the hidden entrance.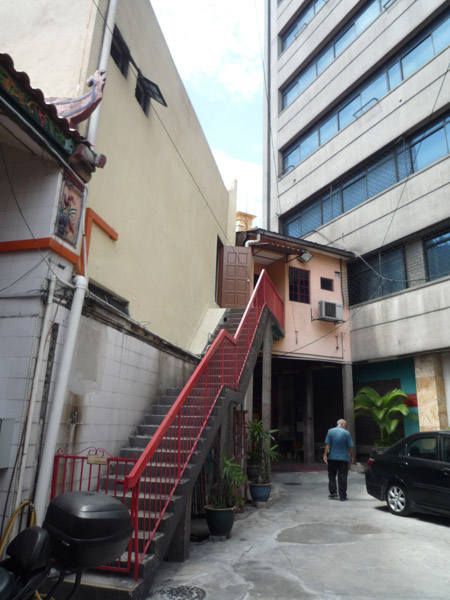 On the other side of that entrance is the other more prominent entrance.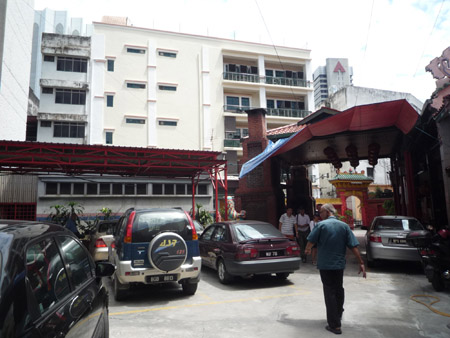 The temple is interesting if you go with an experienced tour guide who can explain to you its history and the stories of all the Gods and superstitions. The Chinese have a God for everything. Below is I believe the God of black magic. Should you be unlucky enough to be down with some bad luck and believe that someone has done something bad to you, this is the God to see and pray to. I think?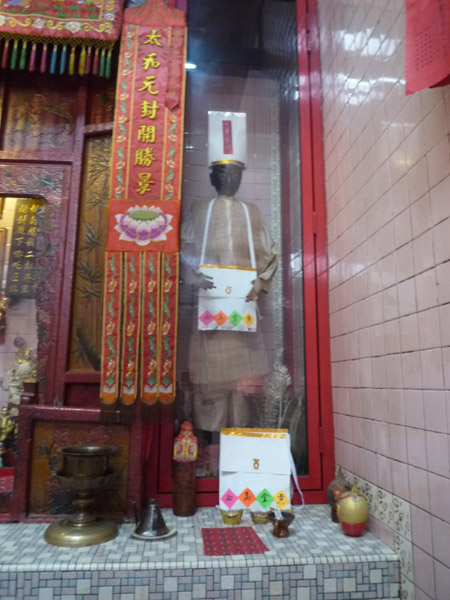 The beautiful sun-decked roof above……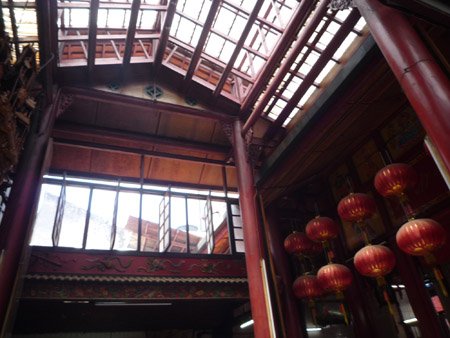 The famous Goddess of Mercy – Kuan Yin.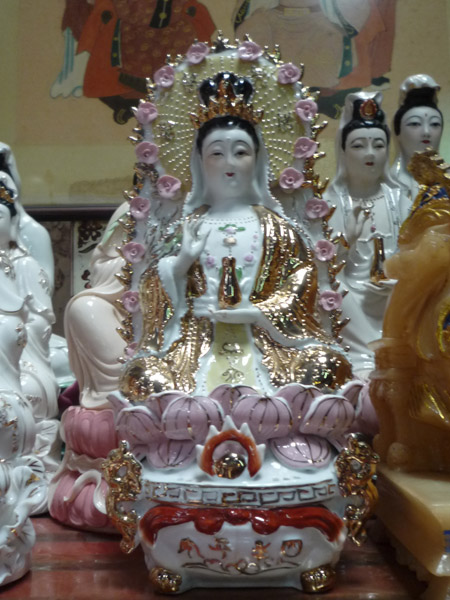 A statue of Yap Ah Loy and behind on the wall I think are other guys who continued to run the temple.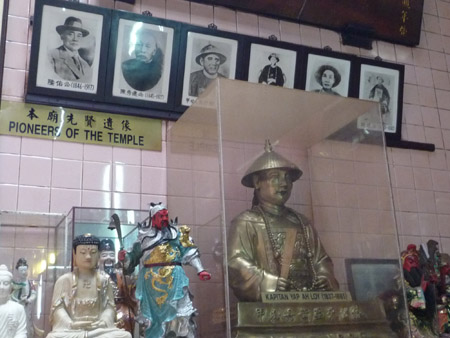 Another part of the roof! I wasn't sure what that was for but it looked like some kind of contraption.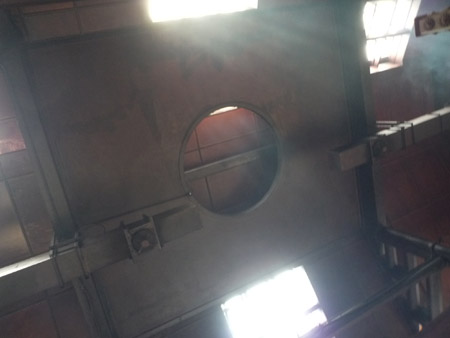 I think these were the Gods whom you pray to to ask for forgiveness. Every year, these Gods are angered by 4 animals in the Chinese Calendar thus those born in the years of these 4 animals must go to the temple to pray to these Gods. My Dad usually does this on our behalf.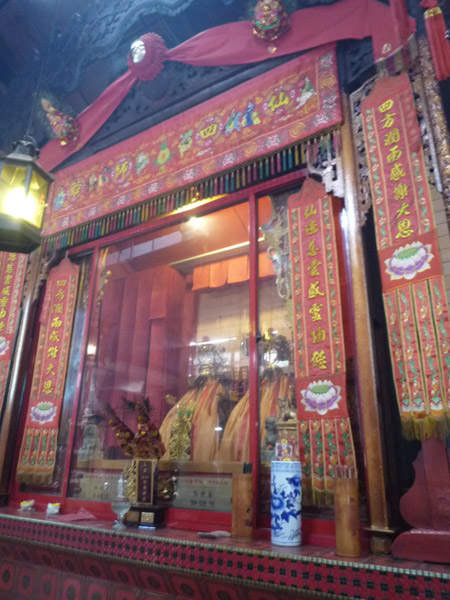 I can't remember now what this God was for but he/she looks like quite a calm God. Oh yes! She is the Goddess of Beauty!!! See on the left bottom corner??? Ladies bring lots of make up and powder to offer to this God if they want to be beautiful…..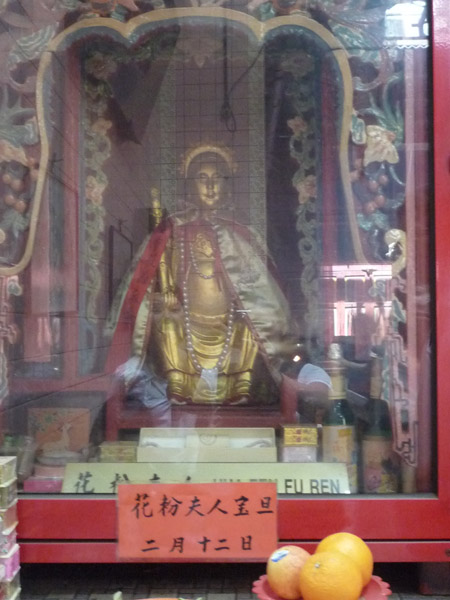 Not quite sure what these were….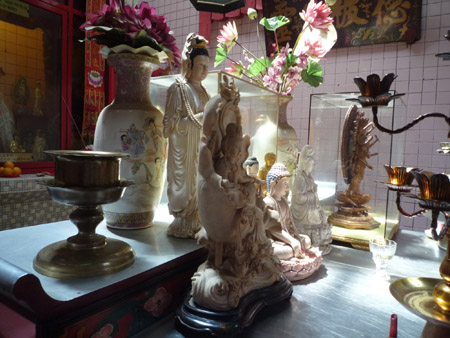 Below is self explanatory…..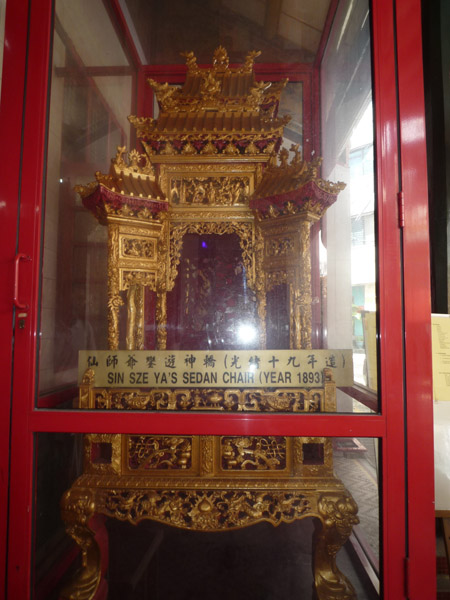 That's the incinerator for prayers. If you wanted your prayers to go to Heaven, you put them in there and the ashes will fly up to Heaven in order for the Gods to receive them……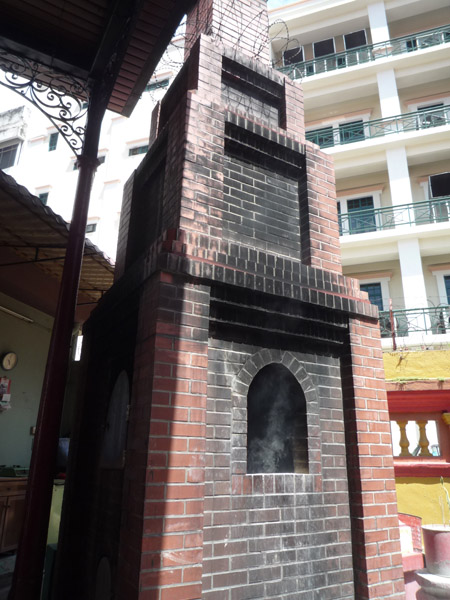 Another view of the temple outdoors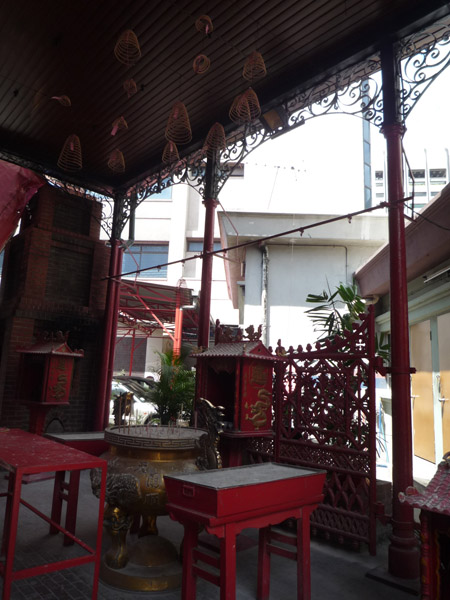 And finally, the inner entrance of the temple along some back lane that nobody enters.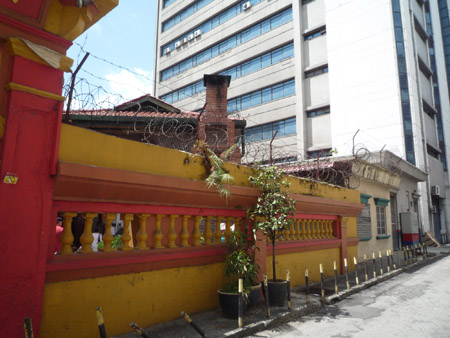 I've not been to a temple with so many different Gods. I think there were like 15-20 different Gods in there! If you can find yourself someone to guide you there, it really is worth going. Otherwise, you could pay RM500-1000 for an English guide for the morning session for an interesting story telling session on old Chinese mythology!
**************************************************************************
Who is Mamapumpkin?
Mamapumpkin spent 7 years in London committing crimes to gain her Bartlett BSc in Architecture. She spent 7 years as a Stay At Home Mom raising her children as documented in this Mamapumpkin blog since over 10 years ago and thereafter returned to the Corporate World stronger than ever. Her last job as Country Director of a British Railway Signalling organisation saw her getting ill with an aortal and mitral heart valve regurgitation and early stage cancer. Through her journey from working to not working to working again, she sets out to prove to all women that they can do anything and everything that they set out to do; as long as they have that fire of desire burning within and the drive to work hard. Even better with oodles of love, passion and integrity.
Despite being ill, she has grown a network marketing business from very little knowledge and experience in the otherwise infamously known MLM (Multi-Level Marketing) industry, racing from an income of ZERO to RM 100,000 monthly in merely 2 years. She is a firm believer of the MLM business model but realises the pitfalls too and understands how and why the majority of people would shy away (or zoom far away) from any MLM business.
She is now pondering the title of her new book, From Zero to 100,000 RM monthly in 2 years and has a sequel in the pipeline with the aim of helping real professionals succeed in the World of MLM. Always the giver, Mamapumpkin has supported orphans for over 30 years and has now extended her care to the sick, single mothers, and even struggling families. She believes that with the MLM business model, we can all have a life of our own desires to enable real contribution into the world.
A beautiful life without limits.
Mamapumpkin currently manages the
Homeschooling Hub Malaysia on Facebook
. She also runs
Working Women Malaysia
(not THAT kind of Working Women!),
Mamapumpkin - Creating A Life of Abundance
, and Funky Moms on Facebook to offer REAL support to all women who want career and life success. She is a living testimony that women really can have a lot. Being financially free has enabled her to travel the world anytime anywhere doing anything, and she spends most of her day to day with her children, reading and supporting other women.
For enquiries, please contact her at mamapumpkin at gmail dot com or WhatsApp her at +6012-2333840
Show your support and spread the love!