Our New Year Celebrations are always different each year. It all depends on which way the wind blows and what we feel like doing that year. Some years, we keep with within the family, just the four of us. Some years, we spend it with Nana and Tok-Tok and Uncle Ben etc. and then some years, we have the whole extended family celebrating with us like last year. Because we'd just returned from a 20 man trip to Chiangmai, it was only natural that we heralded the new year in together with this 20 man gang!
We booked ourselves into the hotel at which they were staying and planned to party the night away at the Hotel. I had initially suggested we go for a karaoke party but nobody was interested and instead, all I got were death glares. So OK, at least the girls will have fun in a hotel. They always do.
This was my New Year Eve's outift – all ready for some par-tay-ing! Darn, I didn't get the heels in…..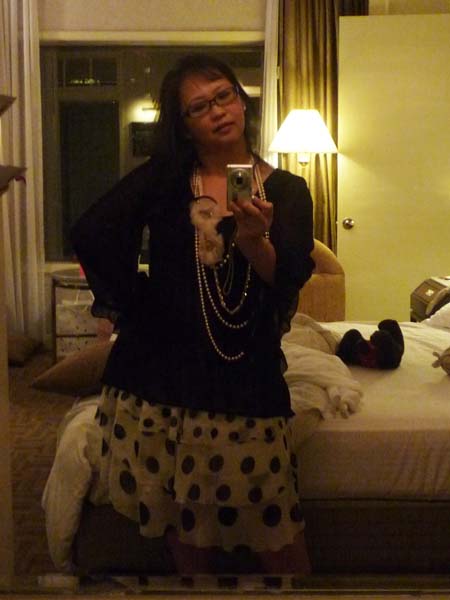 At 6pm, we went downstairs for dinner with the gang. It was a plus-plus-plus dinner cost that evening as it was a New Year's Eve dinner – blek! But the girls still had fun.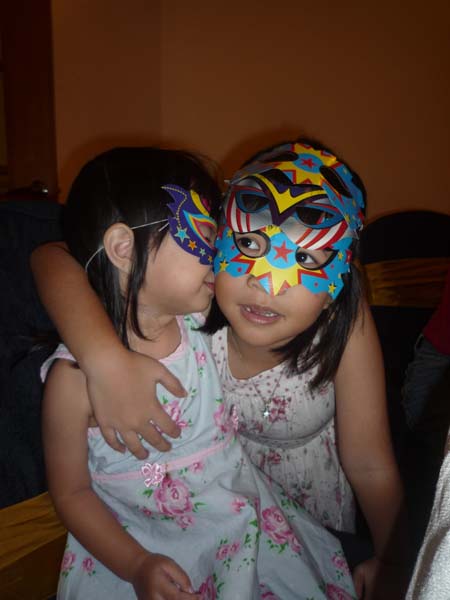 My two girls……what does 2012 have in store for you, I wonder.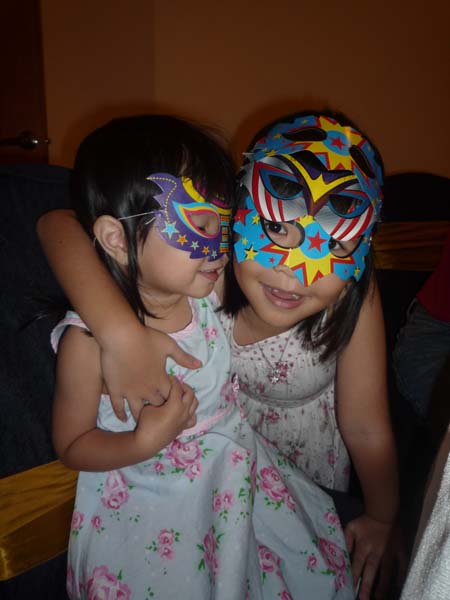 My two blessed girls………growing up beneath my eyes.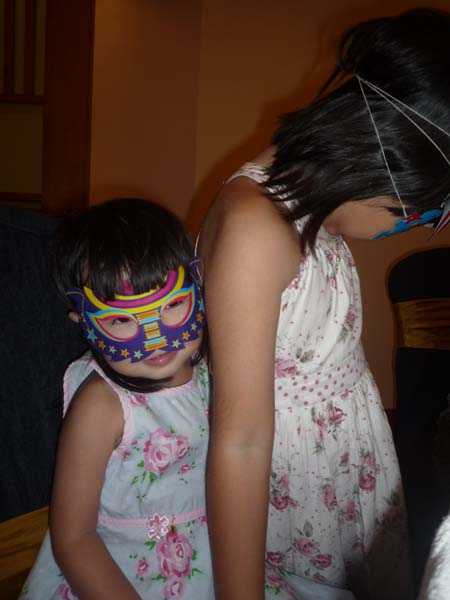 It was an awesome New Year's Eve celebration that we had. It was beyond awesome.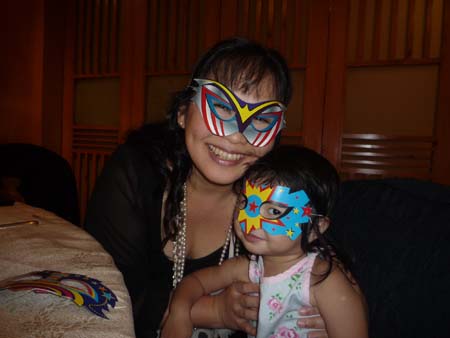 Happy New Year to one and all!!! May you be blessed with all that you wish for and have the best days of your lives!!! I'm not too late, right??? It's still JANUARY!!!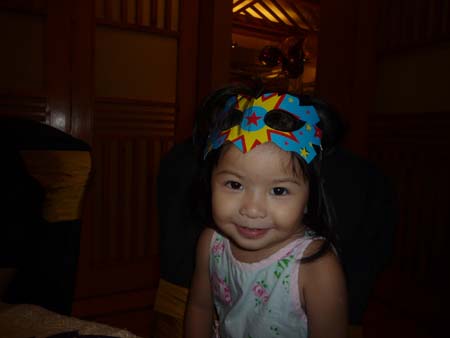 "Happy New Year!" *in squeaky mouse voice*
**************************************************************************
Who is Mamapumpkin?
Mamapumpkin spent 7 years in London committing crimes to gain her Bartlett BSc in Architecture. She spent 7 years as a Stay At Home Mom raising her children as documented in this Mamapumpkin blog since over 10 years ago and thereafter returned to the Corporate World stronger than ever. Her last job as Country Director of a British Railway Signalling organisation saw her getting ill with an aortal and mitral heart valve regurgitation and early stage cancer. Through her journey from working to not working to working again, she sets out to prove to all women that they can do anything and everything that they set out to do; as long as they have that fire of desire burning within and the drive to work hard. Even better with oodles of love, passion and integrity.
Despite being ill, she has grown a network marketing business from very little knowledge and experience in the otherwise infamously known MLM (Multi-Level Marketing) industry, racing from an income of ZERO to RM 100,000 monthly in merely 2 years. She is a firm believer of the MLM business model but realises the pitfalls too and understands how and why the majority of people would shy away (or zoom far away) from any MLM business.
She is now pondering the title of her new book, From Zero to 100,000 RM monthly in 2 years and has a sequel in the pipeline with the aim of helping real professionals succeed in the World of MLM. Always the giver, Mamapumpkin has supported orphans for over 30 years and has now extended her care to the sick, single mothers, and even struggling families. She believes that with the MLM business model, we can all have a life of our own desires to enable real contribution into the world.
A beautiful life without limits.
Mamapumpkin currently manages the
Homeschooling Hub Malaysia on Facebook
. She also runs
Working Women Malaysia
(not THAT kind of Working Women!),
Mamapumpkin - Creating A Life of Abundance
, and Funky Moms on Facebook to offer REAL support to all women who want career and life success. She is a living testimony that women really can have a lot. Being financially free has enabled her to travel the world anytime anywhere doing anything, and she spends most of her day to day with her children, reading and supporting other women.
For enquiries, please contact her at mamapumpkin at gmail dot com or WhatsApp her at +6012-2333840
Show your support and spread the love!