It is totally unfair that in Malaysia, the majority of parents are stuck with a crappy education system due to the Government's political agendas. When I was in school, being in a Government School was still OK as the syllabus then was a tweak from the British curriculum but over the years, it has only deteriorated to the dogs. My youngest brother's generation do not speak good English. At all. And now they're just learning all sorts of unnecessary crazy stuff at school.
So when it came to our turn to decide on a school, it was a no-brainer exactly what we wanted for our child:-
A good syllabus (meaning the child learns useful things, not how great a certain religion is),
Good teachers (so the child never loses his love for learning),
Good School Culture (we knew what we wanted, somewhere where students were polite)
Balanced Demographics (we didn't want our kid to be hanging out with a big group of High Society cliques)
Decent Facilities (to us, as long as it was clean and decent, we weren't fussed)
Good Location (this played a major part in our decisions as I am already stretched with time as it is, and no, I cannot afford a driver nor do I want my kid picked up from school by a driver)
Affordable Price (how many people can afford a true international school???)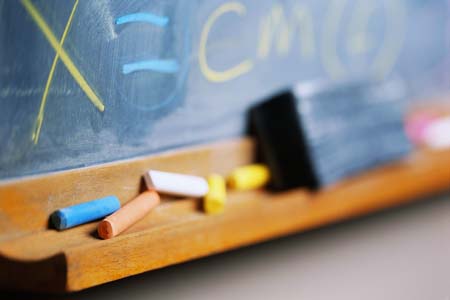 The Hubs and I have very different views on schooling. He had gone to a Chinese School for his first few Primary years and then International School in Singapore for the rest of it whilst I had attended a Government School for my first few years at Primary and then a local Private School for the rest of it. The Hubs was dead set AGAINST sending our kids to a Chinese School or a Government School because he hated Chinese School. He said that the start of his learning life with Chinese School had killed his enthusiasm to learn or ask any questions and this kept him always in the background without a voice. Even if you had the spirit, he felt that eventually a Chinese School would dampen it unnecessarily and you would only start bullying your own children to do things out of fear if you were a product of Chinese School yourself. It's the only way you know! I refuted that claim because to me, education starts at home and if you were hands on with your kids, they would thrive in any environment. I guess it also boils down to your child's personality and whether they are strong enough to adapt or not. We also hate the caning, punishment and demoralisation of kids that goes on in some of the Chinese Schools…….
The Hubs didn't want our kids going to a Government School because he's seen current products of Government School kids but to be fair, it also depends on which Government School they come from and how involved the parents are in the lives of these kids. I know of kids in Government Schools where a teacher could be absent for days and the kids are just left to their own devices to play all day in class without a teacher to monitor them. I also know of child molesters who are teachers in Government Schools. Of course, this can happen anywhere but the one I know of was from a Government School and this shows how stringent the system is in their selection of teachers. Not only is the syllabus crap, chances are majority of the teachers are crap as well. It is because the education system is run like a Government Service. If a teacher does not do his job, he still gets his wages so why should he do extra? And for the pittance that he makes as a teacher, really why should he do extra? He doesn't even have to do extra…..even if he didn't do the bare minimum, he would still get paid. I do qualify though that there are some very good teachers at Government Schools but you really need to know where they are. They are so trodden on and given so little credit for all that they do but it is them, who do this out of a true passion. If only there were more teachers like them.
After ruling out the Chinese School and the Government School systems, we were left with the local private option and going international. We initially did not want to go international because we felt that at such a young, impressionable age, we wanted our kids to stay local. We wanted them to learn about Malaysia (and the language), we wanted them to have a form of discipline and respect and we wanted them to have fantastic manners, something you just somehow get more of in a local school rather than an international school. Besides, international schools were expensive!
So we sent her to a local private school and she thrived very well for the first 2 years. For her 3rd year, the school announced that it was turning international due to the Government's flip-flop nature in teaching Math and Science in Bahasa one day and in English the next. We parents had to make the decision to either place our kids in the international syllabus of a local private school, or leave the school completely. There was an option to remain in the local syllabus but we would have to move to another school location and as you can see above, location was one of the high priority factors in our decision making. So we opted to move T1 into the international syllabus and doubled our school fees. We felt it was a win-win situation with having a good solid educational syllabus (being the British) yet still being in a local environment (with the good value system).
For the first 3.5 months, T1 absolutely loved school. She has always loved school but now, she loved it even more. There was never a day when I'd ask her to skive (for my own convenience) when she would agree. My suggestions to skive always came with wild protests that she eventually won. When I learnt of her new set of British teachers at school, I was well impressed. Their entire approach to learning and teaching was a refreshing change to the local way of what we were used to. Somehow, the British expat teachers had a way of making the lessons super DUPER fun. Somehow they had a way of making the class LOVE History, LOVE English, LOVE Geography, LOVE Speech & Drama and LOVE school; which is all they taught. If only they taught Math, I can bet T1 would love Math too. That's not to say teachers not from England cannot have the same approach! For example, T1's Science teacher is Indian, but because of the teacher's personality, she loves Science too. I could tell from T1's stories every day that the money I paid for International School was worth it. I could tell from the private blog of the teachers and T1's class that the kids were all LOVING school and LOVING the art of learning. I had never had such a curious T1. Sure, naturally as a child, she already had a million questions, but now that she LOVED school, she asked even more. Questions that mostly I couldn't answer but instinctively became curious to find out as well! What an amazing dynamics it was!
Then T1's British teachers announced that they were leaving due to unfortunate and unforeseen circumstances. I was crushed. They have left now and the class is in mourning. I am depressed because I don't know if the new teachers that the school employs will have the same effect as that magical duo.
So now we are left with more decision making. To stay and pay obscene amounts for possibly sub-standard teachers? To move to a full-on entirely expat international school and pay even more obscene amounts of money (but possibly worth it? I don't know. Everyone has their own views on it). Or to homeschool and quit my job? Or homeschool and work part time only, then hire a part-time tutor. We shouldn't have to go through this.
A GREAT education should be FREE FOR ALL!!!
**************************************************************************
Who is Mamapumpkin?
Mamapumpkin spent 7 years in London committing crimes to gain her Bartlett BSc in Architecture. She spent 7 years as a Stay At Home Mom raising her children as documented in this Mamapumpkin blog since over 10 years ago and thereafter returned to the Corporate World stronger than ever. Her last job as Country Director of a British Railway Signalling organisation saw her getting ill with an aortal and mitral heart valve regurgitation and early stage cancer. Through her journey from working to not working to working again, she sets out to prove to all women that they can do anything and everything that they set out to do; as long as they have that fire of desire burning within and the drive to work hard. Even better with oodles of love, passion and integrity.
Despite being ill, she has grown a network marketing business from very little knowledge and experience in the otherwise infamously known MLM (Multi-Level Marketing) industry, racing from an income of ZERO to RM 100,000 monthly in merely 2 years. She is a firm believer of the MLM business model but realises the pitfalls too and understands how and why the majority of people would shy away (or zoom far away) from any MLM business.
She is now pondering the title of her new book, From Zero to 100,000 RM monthly in 2 years and has a sequel in the pipeline with the aim of helping real professionals succeed in the World of MLM. Always the giver, Mamapumpkin has supported orphans for over 30 years and has now extended her care to the sick, single mothers, and even struggling families. She believes that with the MLM business model, we can all have a life of our own desires to enable real contribution into the world.
A beautiful life without limits.
Mamapumpkin currently manages the
Homeschooling Hub Malaysia on Facebook
. She also runs
Working Women Malaysia
(not THAT kind of Working Women!),
Mamapumpkin - Creating A Life of Abundance
, and Funky Moms on Facebook to offer REAL support to all women who want career and life success. She is a living testimony that women really can have a lot. Being financially free has enabled her to travel the world anytime anywhere doing anything, and she spends most of her day to day with her children, reading and supporting other women.
For enquiries, please contact her at mamapumpkin at gmail dot com or WhatsApp her at +6012-2333840
Show your support and spread the love!