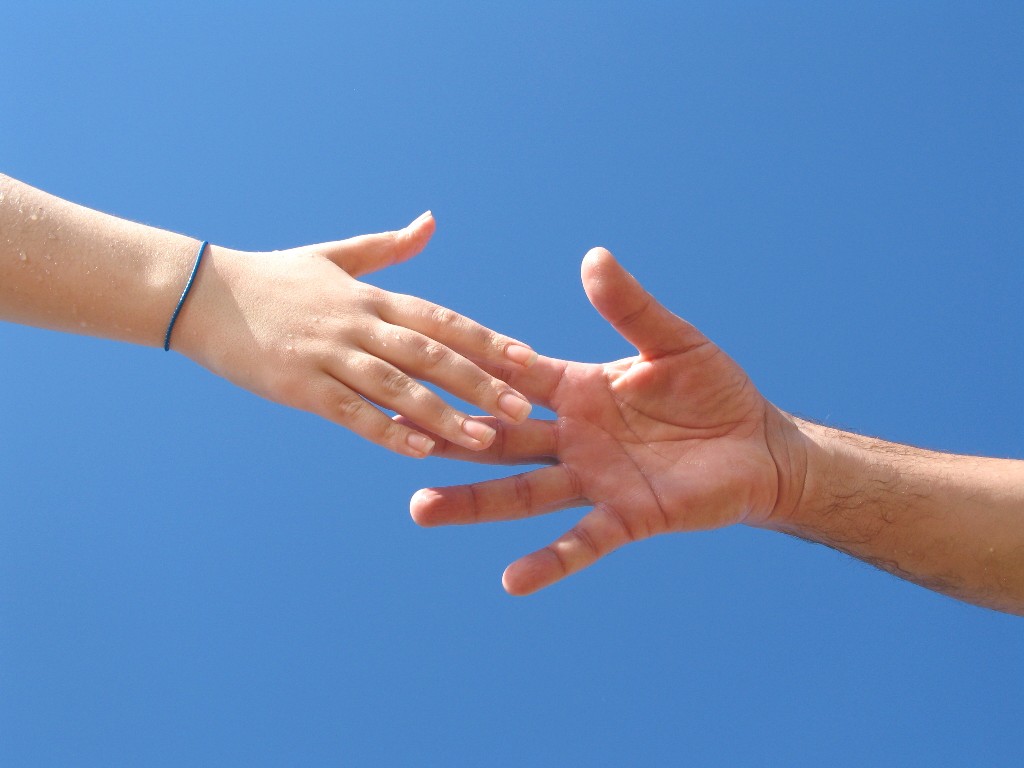 I've said it and I'm saying it again. If you're a parent (wherever you may be in the world) and you have not yet read Peter Senese's Chasing The Cyclone, please get your hand on this book; beg, borrow or steal if you have to, but read it. You will not regret it and although I hope to God that you will never need what you take out of it for any use, you could be helping someone some day who's lost a child, their child, and say a huge prayer that it wasn't yours.
I'm giving the same advise to ALL Malaysian women to attend Michael Chong's (not the MCA Michael Chong but the ex-army Michael Chong) SAFETY CLASS. If you're interested, please let me know and I will direct you to the organisers.
Many a time, we have opportunities to keep ourselves safe and prepared but many a time, some of us choose to remain ignorant. If you choose to be ignorant and not take responsibility for your own life and your children's lives, who can you blame when the unforeseen happens? We always think, it only happens to others……oh, yes. We certainly never thought that our Mom would be struck by the deadly disease, Cancer, and then 10 grueling years of suffering and lots of support to the pharmaceuticals. Trust me when I say it can hit you when you least expect it. I never take things for granted and I don't think anyone should no matter how safe you think you are. You can never be too prepared……
So Chasing the Cyclone – what is it?
It is a book that I would classify as being a thriller, a love story, a biography and a horror! But it is also a textbook, the most interesting text book in the world! Now if only they wrote all text books like this now, kids would suddenly be all interested in learning!
Chasing the Cyclone is a page turning story about a real Dad who races around the world in search for his son who's been cruelly taken away from him. Why was the son taken? How old was the son? How was he taken? How long was he taken for? Where did he end up? What would you have done in similar circumstances? Had the Dad been armed with relevant child abduction knowledge then, what would have happened? What could have happened?
This ordeal is every parent's nightmare and if we didn't have the KNOWLEDGE, there is a high chance we could lose our abducted kid forever, because in a case like this, every second counts. Every second of positive action is an extra step you save from the perpetrator taking that extra step in running away with your child. Push and pull. It really is a race against time…………and a lot of psychology.
The choice is yours. Do you want to be remain ignorant? Or do you want to learn more?
If you want to learn more, then boy are you in luck because Peter Thomas Senese's book will arm you with invaluable insight into the world of child abduction. And it is no boring text book at all. Far from it! Also, take your time to watch all Peter Senese's videos (that you can find somewhere in there).
But better than that, the sales of this book goes towards the continuous search for all those little ones, the very painful journey of bringing parent and child back together again. I'm proud to call Peter Senese my friend. He has recently spoken at the United Nations in New York and I will be meeting him soon!
Speaking of which, did you recently read about the four young girls who had to be returned to their father in Italy, being taken away out of their will from their Mom in Australia? Awful…..
Please let us all work together towards this purpose. Please share this. Facebook it with your friends, put it out on your blogs, talk about it with fellow parents. I will update you as and when new information on the global child abduction laws come about.
Thank you, from the heart.
**************************************************************************
Who is Mamapumpkin?
Mamapumpkin spent 7 years in London committing crimes to gain her Bartlett BSc in Architecture. She spent 7 years as a Stay At Home Mom raising her children as documented in this Mamapumpkin blog since over 10 years ago and thereafter returned to the Corporate World stronger than ever. Her last job as Country Director of a British Railway Signalling organisation saw her getting ill with an aortal and mitral heart valve regurgitation and early stage cancer. Through her journey from working to not working to working again, she sets out to prove to all women that they can do anything and everything that they set out to do; as long as they have that fire of desire burning within and the drive to work hard. Even better with oodles of love, passion and integrity.
Despite being ill, she has grown a network marketing business from very little knowledge and experience in the otherwise infamously known MLM (Multi-Level Marketing) industry, racing from an income of ZERO to RM 100,000 monthly in merely 2 years. She is a firm believer of the MLM business model but realises the pitfalls too and understands how and why the majority of people would shy away (or zoom far away) from any MLM business.
She is now pondering the title of her new book, From Zero to 100,000 RM monthly in 2 years and has a sequel in the pipeline with the aim of helping real professionals succeed in the World of MLM. Always the giver, Mamapumpkin has supported orphans for over 30 years and has now extended her care to the sick, single mothers, and even struggling families. She believes that with the MLM business model, we can all have a life of our own desires to enable real contribution into the world.
A beautiful life without limits.
Mamapumpkin currently manages the
Homeschooling Hub Malaysia on Facebook
. She also runs
Working Women Malaysia
(not THAT kind of Working Women!),
Mamapumpkin - Creating A Life of Abundance
, and Funky Moms on Facebook to offer REAL support to all women who want career and life success. She is a living testimony that women really can have a lot. Being financially free has enabled her to travel the world anytime anywhere doing anything, and she spends most of her day to day with her children, reading and supporting other women.
For enquiries, please contact her at mamapumpkin at gmail dot com or WhatsApp her at +6012-2333840
Show your support and spread the love!