Strawberries are a favourite fruit of T1 as her Nana always cuts it up and makes a delish cream to go with it so strawberries are a common site in Nana's house.
One day, when Nana was caring for T2 and the baby was getting cranky, Nana shouted out to T1, "T1! Please go bring in the strawberry!"
A puzzled T1 walked out and back into the room, "What strawberry, Nana?"
"Mommy's strawberry! T2 likes Mommy's strawberry, it's on the coffee table. Go bring it quick."
T1 runs out to look for the estranged strawberry but sees nothing red on the coffee table, nor anything that remotely smells of fruit. Being the resourceful girl that she is, she even looks on the dining table, the TV cabinet, the floor, the ceiling, inside her pants………but no strawberries!
"I can't find it, Nana…."
Amidst wails of crankiness, trying to pacify a baby missing her Mama, Nana said in controlled curtness, "It's out there, my dear! I just saw it!!!"
T1 runs out again to focus. And concentrate. Mommy always tells her to FOCUS. And she starts wishing Mommy would come home quickly with some strawberries. Still no strawberries. Sheepishly, she walked back into the bedroom and told Nana she couldn't find the strawberry.
In exasperation, Nana told T1 to keep an eye on T2 so she could get it herself and stormed out. Seconds later, she handed the strawberry to T2 and there was immediate silence.
T1 looked at the strawberry with intense bewilderment. Were her eyes playing tricks with her or was she starting to have a delayed English vocabulary problem? It had been awhile since she did have strawberries but the last she remembered, they were still red. She finally summoned the courage to speak, "THAT'S not a strawberry?????????????????"
It's not?? It was Nana's turn to be puzzled.

"NO!!! It's A BLACKBERRY!!" T1's annoyance immediately shifted to hysterical laughter that her Nana thought a blackberry was a strawberry. 5 year olds find things like that darn funny.
"Aiya, how do I know? Strawberry, blackberry, blueberry…..you all have so many berries!!"
"No????? There is only ONE Blackberry! HAHAHAHA….!!!!" T1 continued to laugh. The important thing was T2 was happy. Bless Nana.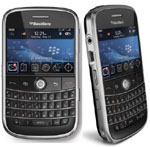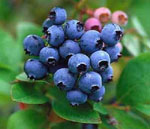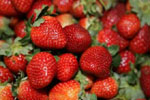 My mommy, as smart as she is (and she is VERY smart, have you ever seen the size of her forehead? It's like a Tyra Banks hammerhead shark and she'd eat you alive any day if warranted!) and as kind; has a mental block when it comes to technology. She does not use a computer (except for checking stocks) and she has the most basic of phones. Give her an i-phone and she'd use it as paper weight. Give her a Nokia communicator? She'd fling it at you as a weapon from frustration of not being able to sms. Her French automobile only sees the Golden Triangle between where she lives, where I live, and KLCC (and everything else in between). Don't give her directions to Shah Alam for she'd end up in Balakong, worse the border of Laos. If Uncle Ben were to tell T1 he bought a new mouse, Nana would be screaming how dare you buy a mouse? Get that thing out of my house right now!!
I intend to teach her how to use a laptop soon with step by step instructions as Uncle Ben will be leaving the country and they will need to stay in touch. Besides, being online is so much fun!

**************************************************************************
Who is Mamapumpkin?
Mamapumpkin spent 7 years in London committing crimes to gain her Bartlett BSc in Architecture. She spent 7 years as a Stay At Home Mom raising her children as documented in this Mamapumpkin blog since over 10 years ago and thereafter returned to the Corporate World stronger than ever. Her last job as Country Director of a British Railway Signalling organisation saw her getting ill with an aortal and mitral heart valve regurgitation and early stage cancer. Through her journey from working to not working to working again, she sets out to prove to all women that they can do anything and everything that they set out to do; as long as they have that fire of desire burning within and the drive to work hard. Even better with oodles of love, passion and integrity.
Despite being ill, she has grown a network marketing business from very little knowledge and experience in the otherwise infamously known MLM (Multi-Level Marketing) industry, racing from an income of ZERO to RM 100,000 monthly in merely 2 years. She is a firm believer of the MLM business model but realises the pitfalls too and understands how and why the majority of people would shy away (or zoom far away) from any MLM business.
She is now pondering the title of her new book, From Zero to 100,000 RM monthly in 2 years and has a sequel in the pipeline with the aim of helping real professionals succeed in the World of MLM. Always the giver, Mamapumpkin has supported orphans for over 30 years and has now extended her care to the sick, single mothers, and even struggling families. She believes that with the MLM business model, we can all have a life of our own desires to enable real contribution into the world.
A beautiful life without limits.
Mamapumpkin currently manages the
Homeschooling Hub Malaysia on Facebook
. She also runs
Working Women Malaysia
(not THAT kind of Working Women!),
Mamapumpkin - Creating A Life of Abundance
, and Funky Moms on Facebook to offer REAL support to all women who want career and life success. She is a living testimony that women really can have a lot. Being financially free has enabled her to travel the world anytime anywhere doing anything, and she spends most of her day to day with her children, reading and supporting other women.
For enquiries, please contact her at mamapumpkin at gmail dot com or WhatsApp her at +6012-2333840
Show your support and spread the love!