Alright, fess up. How many of you have actually seen these old stencils that were used BEFORE I was born? When we were in Kota Bharu this Chinese New Year, my MIL brought them out for T1 to play with and she had so much fun drawing! When I saw them, I was like what the hell are they??? Stencils? Stencils….but they don't have any pictures or alphabets or numbers in them…..Ahhh….so you see, these are complicated stencils.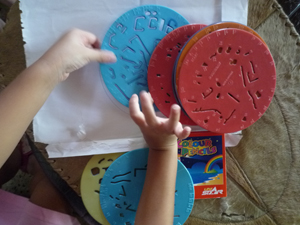 But look what T1 managed to draw with them?
Show your support and spread the love!