Did you have one too? C'mon….let's share.
Here I am about to reveal my deepest, darkest secrets; risking my life in losing whatever little friends I have left. So you better share!!!
*drumbeats*
When I was 14 (post-puberty), I was mad about Madonna and Boy George of Culture Club. I would save all my pocket money, every bit of it, to purchase Madonna and Boy George memorabilia from friends who travelled overseas or even from friends locally, as back then, we didn't have the world wide web of online purchasing yet. Eventually, I had my whole room plastered in posters of Madonna and Boy George and you couldn't see an inch of wall paint. I have photos as evidence but again, I'd have to scan them in (which I will do one day).
I am still a Madonna fan and have the poster framed below in black and white in my home. Where have I hung it? Ahhh……you'd have to come over to find out. Old worships die hard. Shoot me.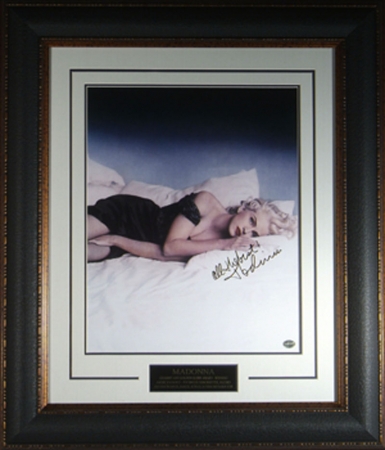 If you share my love of fantasy sentiments, you can get your teenage idol's memorabilia even at this age. It is never too late. Heck, if you had fantasies making love to Darth Vader but could never get hold of Darth Vader memorabilia, then now's the time, baby. And don't worry. We'll keep your secret.
Show your support and spread the love!