In less than 60 days which I am sure will just whiz pass, 2014 will end. Tis' a bittersweet year for us as we had the best of the best and the worse of the worst.
Good points:
1. Girls got to experience Homeschooling and got a year off school to muck about and truly, they have learnt so much more than they ever would have at school.
2. We had the best holiday ever in Europe, spoilt with fabulous weather and glorious food, wonderful company and too much love. It was perfect.
Bad points:
1. Both my Mother-in-Law and Mother passed away within 7 weeks of each other which left us busy from one funeral to another. What more, handling death certificates with banks and lawyers is just not fun. I'm still at it!!!!!!!
2. I was diagnosed with heart disease. It has been the most terrifying shock to my system but I've accepted it now.
We are gearing up to return to school and I say that with great trepidation as I just do not look forward to school runs. Not at all. I know not what I will be doing with my life as such. There were plans to start new projects but someone behind me keeps pulling the ropes as though I was their horse! I could just be a Mom, the Stay At Home Mom, which I was for a whole 5 years before T2 came along. But what would I do when they are at school? Oh well, we'll figure it out eventually. I'm sure there's tons to do. I just have to stay focused and keep my eye on the hole. We have had an amazing life thus far. Things can only get better as our Moms now look down upon us, enveloping us with their abundance of love.
The girls miss Zermatt already…….we stayed at the best resort at Zermatt owned by a lovely Swiss couple called Coeur des Alpes. It was perfect in every way. There is just nothing that we had to complain about. We booked the Fireplace Suite and spent an entire 7 nights there. It was perfect. Oh, did I say that already?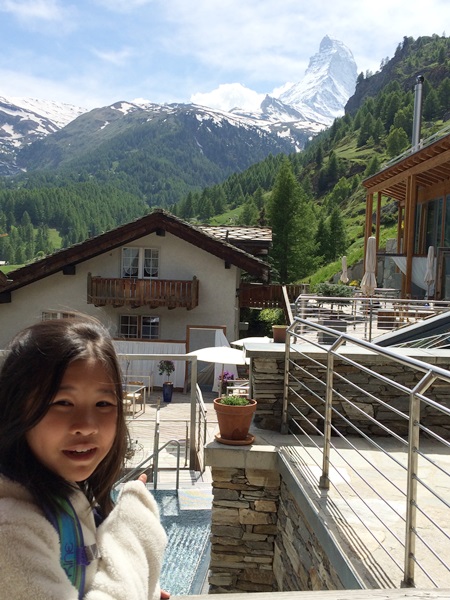 .
The resort had two swimming pools, yes TWO!!! One indoors and one outdoors and the girls swam in both!!! Several times over. The entire resort was just beautiful with views of the Matterhorn and we have decided to return soon for it's magic.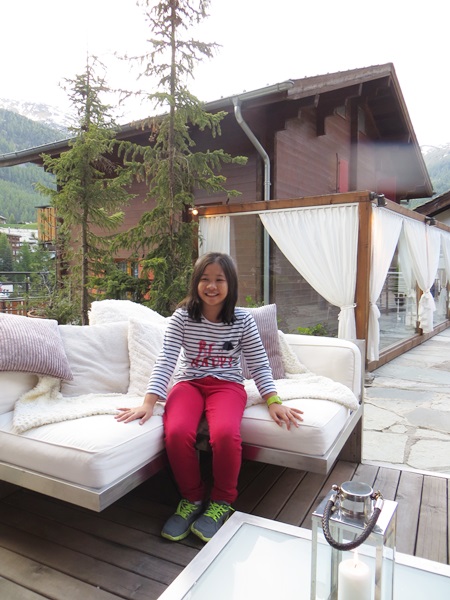 .
The suite came with its own coffee machine and big TV with fireplace and a living room with 2 single beds for the kids, a lovely bath tub and a separate water closet. We slept with views of the Matterhorn. It just couldn't get any better.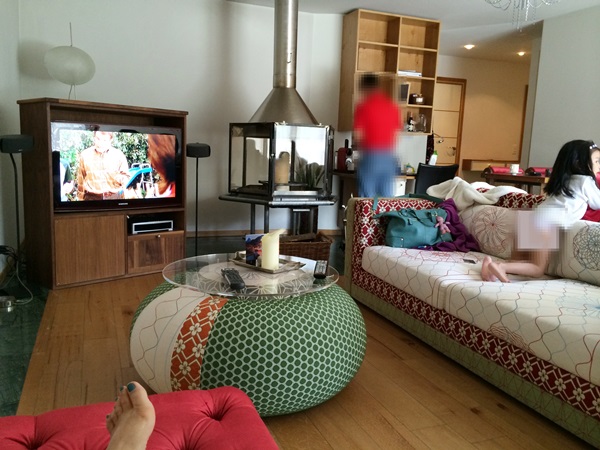 .
Breakfast was fabulously Swiss and perfect as well!!! They served cereals and muesli, eggs, fruit and pastries, nuts and cheese with meat and I cannot remember what else. The fresh orange juice was perfect using an Alessi juicer. Bread was to die for. Perfect. Perfect. Perfect. And we could also sit outdoors to have breakfast with the Matterhorn.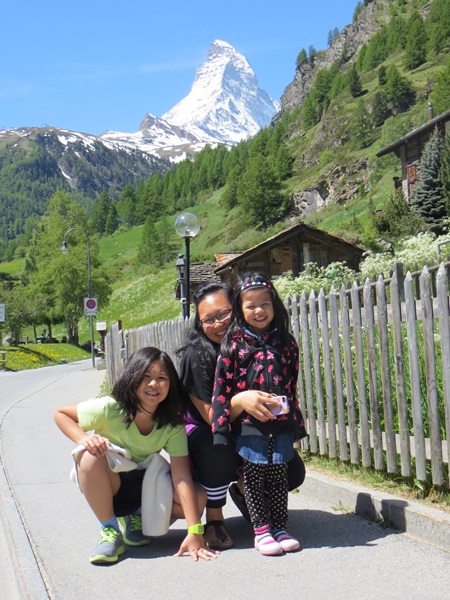 Just can't wait till we go back again. It is like our home away from home now……..Zermatt.