Many people who see our little family now always assume that Daddy has a favourite and that his favourite girl is T2. Little do they know though that as much as everyone thinks that T2 is the spoilt darling daughter, T1 has had ALL our attention for an entire 5 years. She was given a hundred times more in every way, much, much more than her little sister. In fact, Daddy used to rock her for 3 straight hours when she was a baby right up to when she was a toddler every time Mama had to go out. She had an iron will and would cry REALLY LOUD NON STOP, one of the reasons why Daddy is slightly deaf today. He really loves his T1. I know he does, so, so much.
We love T2 too, of course. And they are so, so different, my two girls. They both have wonderful characteristics and eccentric personalities, they're both fun and cheerful yet can get temperamental like any woman, they love with passion and gosh, I do love them with my entire heart, soul and body. And so does Daddy. In fact, he loves us three. And we love him.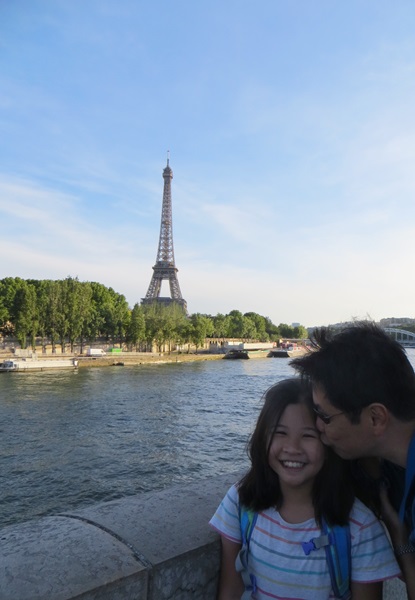 If anything, I am comforted that there is just so much love in our little family that we will always be able to count on one another, even with their little spats between them. I stress to them all the time, that they are sisters forever and will have to take care of each other when Mama and Dada are no longer here. It is their responsibility, their legacy, their MUST DO. And they have already promised me that they will, despite the fights. I have told them that they will always have each other and must always be there for one another hence one of the reasons why I insist they share a room. There's nothing like being sisters, something I never had the chance to have but I now have friends as my true sisters. Where borders are crossed and trust is infinite. It's different with brothers…….though of course, I love my brothers with my life.
So yeah, T1 is so, so, SO, SOOOOOOOOOOOOOOOO LOVED. She's such a lucky, LUCKY girl.